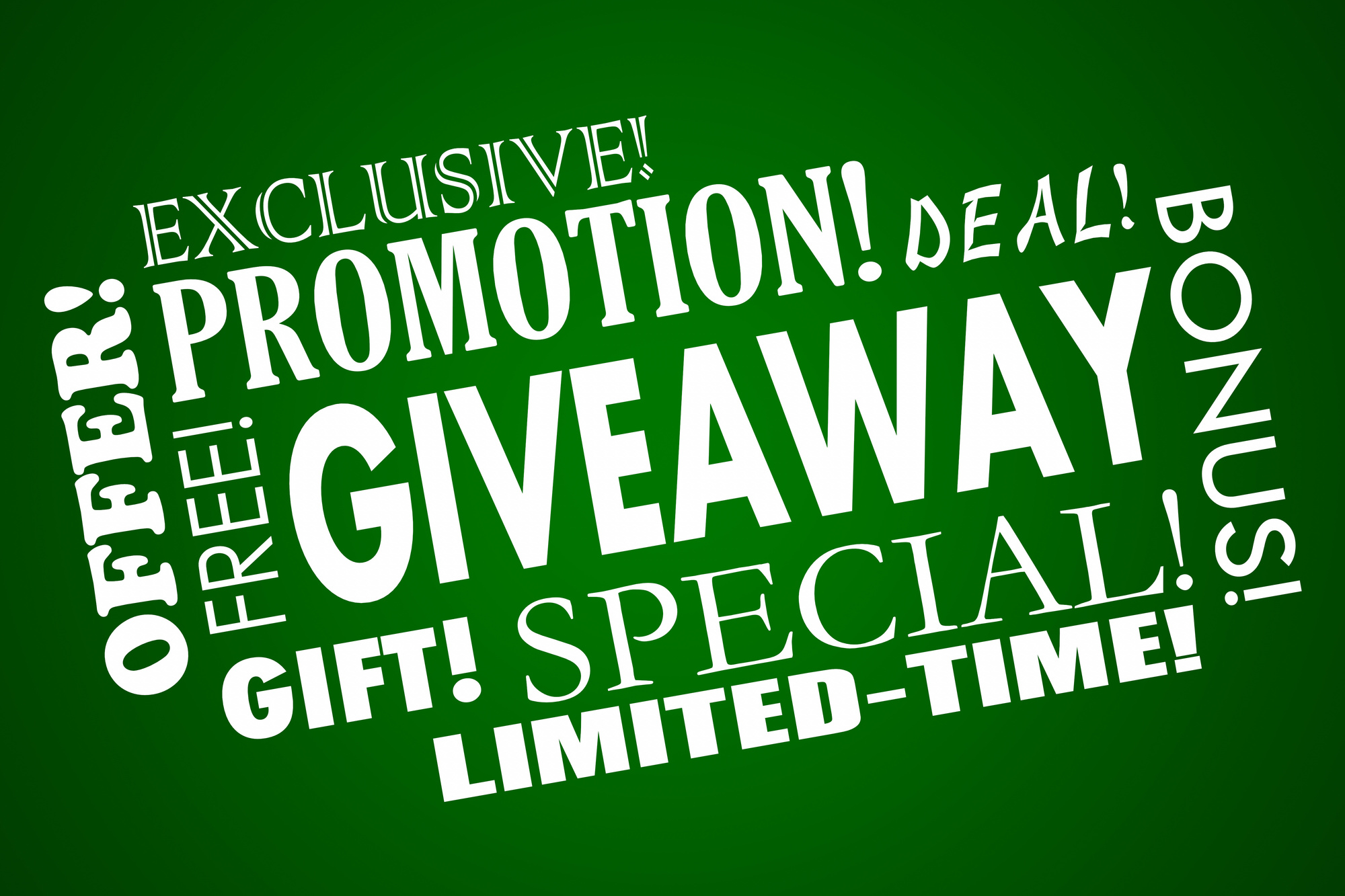 Building a strong digital presence is a complex challenge.
Companies confront marketing dilemmas like what SEO strategies do we use and should we compliment with social media appearances, every day.
Whatever the case, driving traffic to your online presence can be a tricky chore. But there's a solution–promotional giveaways.
Promotional giveaways are digital marketing strategies used to attract new customers.
Here are some great ways to use branded promotional giveaways to get new customers.
Social Media Promotional Giveaways
About 1.6 billion people use social media worldwide. From Facebook to Twitter, to Instagram, Tumblr, and Pinterest, people are reading more of their content online than from any other source.
Tieing a branded promotional giveaway into social media is a great action plan that could source growth in new customer activity for companies.
People like free stuff. Giving away a company branded t-shirt for every one hundred followers on Facebook is a great start.
Facebook is the number one social media site in the world. By the end of 2018, more than 2.3 billion users are expected to be active.
With Facebook offering companies the opportunity to link their websites, companies could post blog announcements about promotion giveaways, which could go viral and lead to thousands of new customers.
Go Live
Connect with regular customers and possible new customers by going live. Youtube is a great way to do this.
Live broadcasting is not only marketable, it makes companies highly visible. Companies can broadcast their brand from almost anywhere in the world from their smartphone, laptop, or any digital device with a camera and online access.
Entice new customers by doing live promotional minutes and then share the videos on social media by using the tagging feature. Tag keywords like "free" to draw regular customers and lure new ones.
Enter to Win
Enter to win sweepstakes are extremely popular. People respond to them because they almost always give away a free branded gift.
Keychains, pens, highlighters, round labels, drink koozies, etc. Further rewarding customers after giving them the opportunity to win something else free, is a winning promotional plan.
This can be done online via a blog from the company's website. Then boost the blog's online presence by using the right SEO tools and techniques.
This is a great alternative to social media sharing.
An anonymous business professional once mentioned, "Ignoring online marketing is like opening a business but not telling anyone"
If companies want more customers they have to go after them with a calculated online approach.
Promotion giveaways through different online avenues are the marketing road to travel.
Setting up shop on social media expands exposure. Promotional giveaway campaigns can be shared with billions of online users, reaching possible new customers.
Live broadcasting exposes company brand to new customers by allowing them to see the face of the brand–someone who speaks on behalf of the company as the expert.
Giving away free stuff for a chance to win big with the company is an online campaign sure to drive lots of traffic if promoted the right way. Blog about it with tags and key phrases.
Check out more of our SEO articles to understand more about driving your company's online presence.