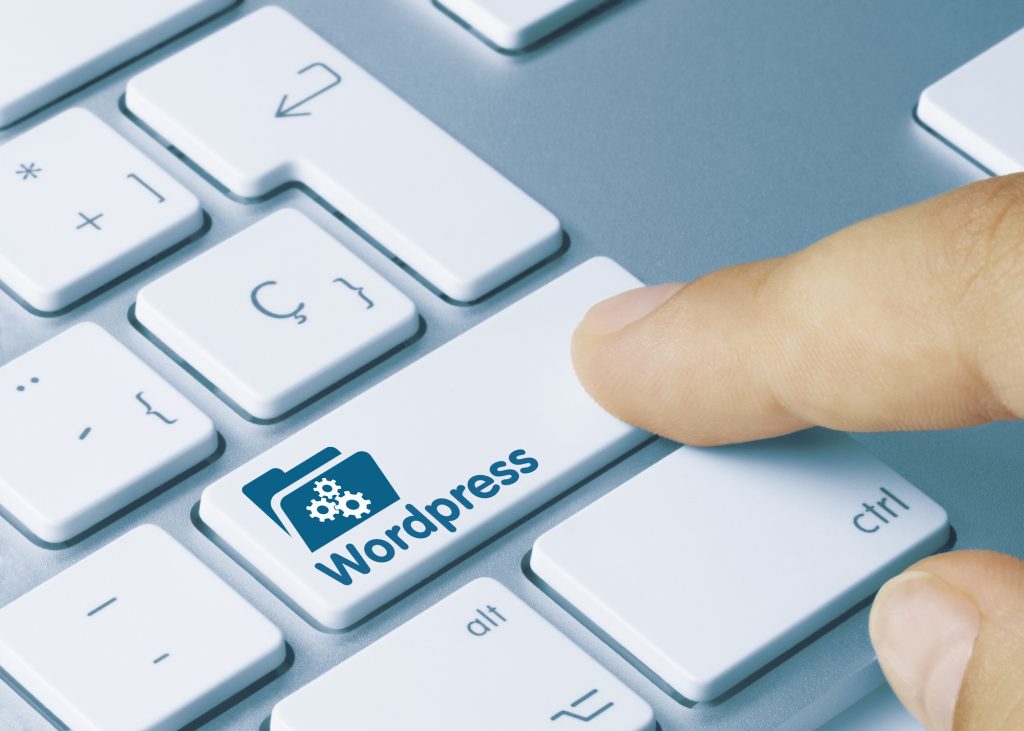 WordPress vs Joomla vs Drupal: which should you choose?
If you make your decision based on statistics, the selection's easy. Just take a look at these numbers for popular content management systems (CMS).
59.9% WordPress
6.0% Joomla
3.9% Drupal
2.3% Squarespace
2.2% Shopify
2.1% Magento
WordPress is far and away the most popular CMS. Joomla comes in second, but only boasts one-tenth the popularity of WordPress. Joomla also has 50% more users than Drupal.
And, of course, WordPress comes out on top in the battle of WordPress vs Drupal. It has 15x more users. WordPress has been the clear CMS leader since its release on May 27, 2003.
Unfortunately, popularity doesn't guarantee quality, and quality doesn't guarantee a proper fit. All three of these CMS offer valuable amenities. Read on to discover what they are and why one fits better than another.
WordPress vs Drupal vs Joomla
Before we dissect the differences between the three most popular CMSs, let's take a moment to look at the similarities.
All three CMSs share the following traits:
Free
Written primarily in PHP
Open source software, licensed under GPL
Support MySQL for database management system
Use themes, templates, plugins, modules, and extensions
While they share some attributes, their differences outweigh their similarities.
They offer different core software. They handle different templates, themes, plugins, modules, and extensions. They give you different security options. They build different user interfaces, with unique features.
WordPress
On WordPress, more than 409 million people view over 21.9 billion pages each month. Users create 87.2 million new posts and about 51.3 million comments each month. These following are some of the benefits they reap.
Simple to Use and Customize
When you create your own website, you need to choose a CMS and a web host. The hosts store the code for your website on their servers and act as a buffer for web traffic. Part of that process involves installing your CMS on your web host's servers.
That process can be difficult, but it's made easy with one-click installation. Essentially, the web host does the work for you. Unfortunately, not all web hosts offer this service and the ones that do only offer it for certain CMSs.
Almost all web hosts offer one-click installations for WordPress. It's no surprise because it's the most popular CMS and it's been around for fifteen years.
Breakdown:
Cost: Free
Usage: 4.9 million
Free Themes: 4,000+
Free Plugins 45,000+
Apart from installation, your WordPress dashboard is built for novices. You can adjust your site settings and blog posts with the click of a button. You can even change the interface with personalized options.
Themes give you the power to quickly change the look and feel of your website. Want to create a blog? No problem. Need to build your own online store? That's simple.
You can find a template for almost anything. If you need something more personized, you can build a site from scratch.
You can also boost the power of your site with thousands of free plugins. They do everything from optimizing your pages for search engines to singing your visitors a lullaby.
Vast Community
Due to its popularity, WordPress has a huge following. That translates to countless tutorials, guides, and other learning resources. That includes sites like Stack Overflow, where coders go to get help from other coders.
WordPress has been around long enough to mature. People understand the platform and the languages which run it.
Pros:
Customizable
Easy to use
Tons of resources
Amazing community
Strong Support
Cons:
Requires coding for major customizations
Updates may cause plugin issues
Note: Before you choose this CMS, read these other WordPress articles. They'll teach you about other functions WordPress offers which are outside the scope of this article.
Joomla
It may come in a distant second, but it's in the top three for a reason. When you consider WordPress or Joomla, keep the following benefits in mind.
Joomla offers a more modern interface. It's cleaner with more menus, so it's easy to get around. Unfortunately, the sheer number of options may confuse beginners.
Breakdown:
Cost: Free
Usage: 26 million
Free Themes: 1,000+
Free Plugins: 7,000+
It also offers templates and plugins, but where it stands out is with social networks. With platforms such as EasySocial and JomSocial, it only takes minutes to create your very own social networking website.
Seamless Updates
It's common to have compatibility issues with your themes and plugins after a WordPress update. It almost never happens with Joomla. Just check your Maintenance menu and wait for the system to update.
Extra Build-In Settings
Another benefit (and drawback) is the configuration options. They're more comprehensive than those offered by WordPress. Unfortunately, that can be a deterrent for beginners.
Nearly 2 million websites run on Joomla.
Pros:
Easy to learn
Excellent help portal
Usable for social networks
Seamless update integration
Extra built-in options
Cons:
Modules difficult to maintain
Not as easy as WordPress
Not as sophisticated as Drupal
If you're a beginner, we'd recommend you stay away from Joomla. Wait until you have a little more experience.
Drupal
Over 1 million websites run on Drupal. That may not sound like much when you compare it to the other two CMS. But remember, it's in the top three CMS worldwide. There's a reason for that.
Experienced developers attest to Drupal's power. Unfortunately, that power comes with a price. You need some experience coding to run a website on this platform.
Most Advanced
From the get-go, setting up your site takes more skill. Drupal offers only a minimalistic interface. Configuration can become challenging if you've never worked with the backend of a website.
Breakdown:
Cost: Free
Usage: 31 million
Free Themes: 2,000+
Free Plugins: 34,000+
Everything from web host installation to template installation is harder. Each step requires some knowledge of HTML or PHP, and some understanding of how different systems in the web work together.
Fantastic Security
The second feature that attracts web designers is the bulletproof security. It's the platform government websites are built on. As soon as any security vulnerabilities are detected, Drupal immediately publishes them on their site.
They keep you, the designer, updated at all times.
Pros:
Technically advanced
Excellent website performance
Enterprise-level security
Cons:
More initial work to setup
Requires experience with HTML, CSS, and PHP
One last benefit worth pointing out is the lack of plugins. They offer plug-and-play power. Unfortunately, they also come with an armful of software conflicts. Drupal websites are, on average, more stable because they offer fewer plugins.
What's Next?
Well, in the battle of WordPress vs Drupal vs Joomla, which won your vote? If you're still undecided, try out more than one. It's time-consuming, and it requires a little bit more cash up front, but it's worth it.
If you're building a website for business or developing a blog, you'll spend hundreds of hours with it over the next few years. To save yourself years of frustration, put for the extra effort now.
After you make your final decision, your next step is to set up a website. The question then is whether to hire a web designer or build your site. If you need help, jump over to our article on web designer vs DIY.
So long and good luck!
P.S. As you design your site, don't forget to beautify your site! If you need help, we recommend this company. Take care!