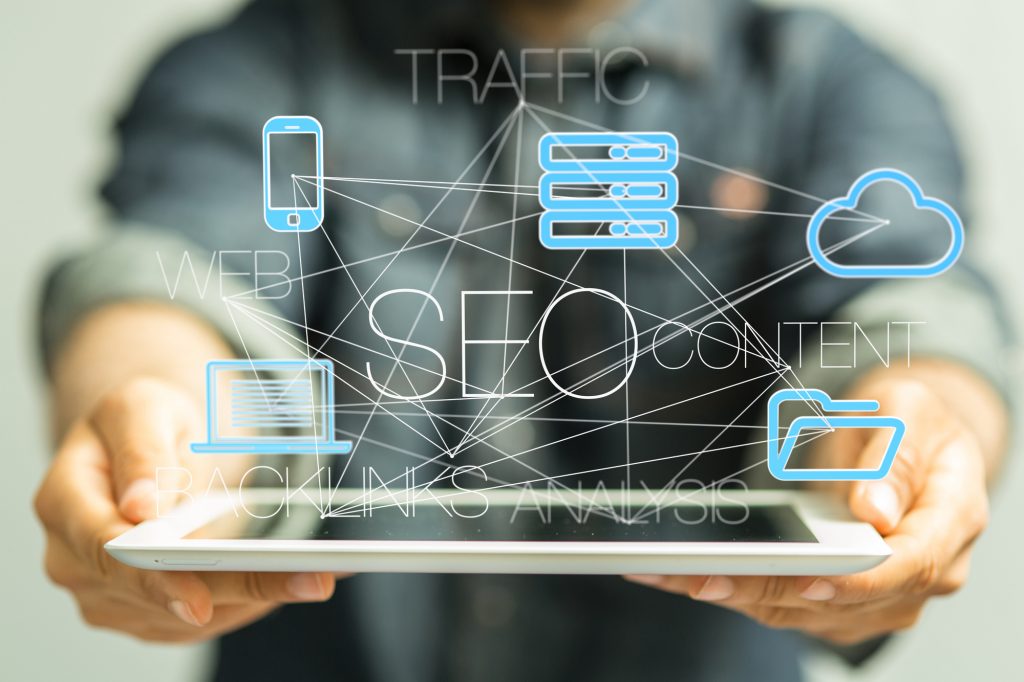 To be in business today means having a presence on the internet. Through social media, your website, a blog, and advertisements, new customers can find your business, whether you sell in person or online.
The foundation of getting new customers is SEO or search engine optimization. If your website isn't optimized, nobody is going to find it, and your customer base and your funnel for new leads will shrivel up.
But it's easy to improve SEO for your website. Wondering how to improve SEO so your website actually gets found by potential customers?
There's quite a bit you can do to make this happen. But we've outlined the five most important things to do first below. Keep reading if you are wondering how to improve website SEO today.
1. Know Your Keywords
SEO is all about getting your website to show up on relevant Google searches. Wondering how to improve SEO on Google? It starts with keywords.
Keywords are the words or phrases that your potential customers are typing into Google. For example, if you operate a plumbing company, a relevant keyword would be "plumber near me" or "plumber in Chicago" if you operate in Chicago.
To start showing up in Google searches, you need to first know all the possible keywords your customers are searching for. The easiest way to do this is with a keyword research tool. There are tons available, some paid and some that are free.
Use these to make a list of the dozens, if not hundreds, of possible keywords that you can start adding to your website.
2. Build an Optimized Page for Each Keyword
Once you know what your most important keywords are, you need to optimize your web pages for those keywords. There are a few ways to do this, as Google is looking for pages formatted in a specific way.
But if you have multiple keywords, plan to build a designated page for each keyword. If one page has too many conflicting keywords, Google won't know which is the most important, and you won't rank for any of them.
So again, if you are a plumber, you can build separate pages for the following keywords;
Plumber near me
Plumbing repair service
New plumbing installation
Best plumber in Chicago
For one, every page should have a title. The keyword should be in this title in a natural way.
Make sure the URL for each page contains the keyword as well. Each page should have content that describes the product or service. Sprinkle in the keyword, as well as keyword variations throughout.
Ensure to break up the content with sub-headers so your page is organized for both users and search engines.
Also, be sure to add images. These can be your own, or they can be stock photos. When uploading it to your website, give it a title containing the keyword and a meta-description containing the keyword, improving SEO ranking. 
3. Build for Mobile Devices First
Most Google searches are now coming from mobile devices. And yes, that includes B2B searches.
In the past, companies would build a website primarily for desktop users and then add a mobile version as an afterthought. Today, it's reversed. You need to build your website with mobile users at the forefront of your mind.
Your website needs to load fast and convey important information properly on a small screen. And even though many website themes are responsive, making it rather seamless to have a mobile site built automatically as you build a desktop version, you still need to start with mobile.
4. How to Improve SEO; Get More Backlinks
Once the pages and content on your website are optimized, it's time to start focusing on the off-page portion of SEO. These are the things that happen on other websites, linking back to your website.
Google places a huge priority on backlinks, that is, relevant, quality links back to your website. When other websites link to your content, it shows Google that your content is trustworthy. 
Very few things can help to improve website SEO, like backlinks. Of course, they only work once your website is properly optimized.
Wondering where to get backlinks? That's the magic question, and it's a neverending journey when it comes to building your SEO strategy. Check out SEOJet for an easy way to get started. 
5. Fix the Broken Stuff
Things often broken on websites include links, whether outbound links or internal links to other pages on your website. A slow page loading speed can also frustrate users and lower your search rankings. And not having the proper contact information on every page of your website is a big negative too.
These are all quick fixes. For starters, run your website through a link-checking service, which is usually free. By adding your website URL, it will quickly scan all the links on your website, looking for any that lead nowhere. Fixing these is super quick and can improve SEO-friendliness. 
How fast or slow your pages load is also a big factor with SEO. Google wants users to find relevant content that serves their needs. If they click on your website, and it takes too long to load, they will leave your website. Because you are disappointing Google's users, they will discipline you by lowering your rankings.
Many things can be causing your website to load slowly. Extra, unnecessary code is a common reason. Too many plugins running on your website is another. And images that weren't sized properly and are too large can slow down a page's loading time as well.
These are all quick fixes. If you have a developer on hand, they should be able to fix this quickly. If not, you can hire a company or freelancer to make these adjustments to your site. Improved SEO rankings will be worth any cost associated with this service. 
Stop Losing Customers
Now that you know how to improve SEO, you need to take action right away. Every day that you aren't getting new leads to your website is a day where your competition is winning your customers.
The best part about SEO is that it's not a mystery; it's actionable. There is always something you can improve on to boost your rankings.
Looking for other tips like this? Check out our blog today to keep reading.