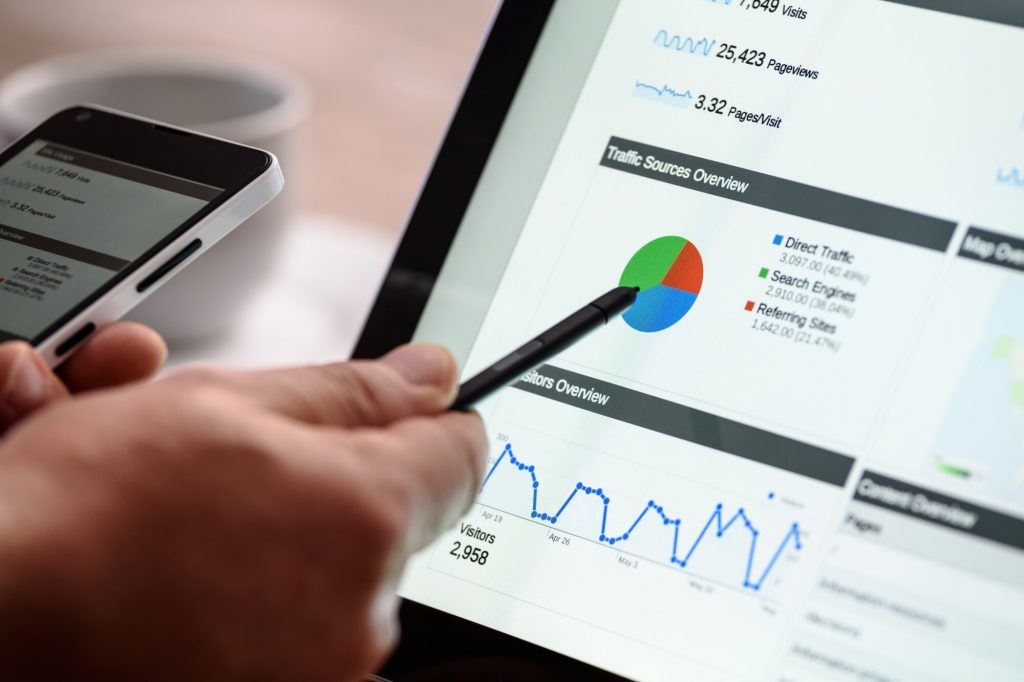 So you want to shoot up the Google results page rankings, do you? 
The reality is that you are not the only one. There are in fact a shocking 1,295,973,827 websites online with 189 million of them currently active, meaning that those that make it to the top must be doing something special.
What could it be? 
Having a good understanding of Google's algorithm is priceless but 2 aspects are the special ingredients needed to stand out from the crowd.  
SEO and content. 
Optimizing your website and content marketing need to be at the forefront of your thinking when you want to succeed online. So let us break down what you need to do because, as with any ROI, you only get out what you put in! 
What Is SEO and Content Marketing?
Asking how to get on the first page of Google is a reasonable question. If you are interested in a particular niche or industry that you will find the same pages coming up in your results. 
The reason for this is that those pages know what Google's algorithm wants. Putting those factors into your page is known as search engine optimization (SEO). 
This involves things like using keywords that match what people are looking for, having a steady chain of backlinks, and most importantly having great content. 
That focus on great content falls under the realm of content marketing. Put simply, you need to make sure your website has appealing information that people want to read and answers their questions. Everything from your page layout to the phrasing of your wording tells the algorithm if you are hitting the nail on the head, or if you are beating too much around the bush. 
Learning how to best utilize these elements is a skill. But once you learn the process and mindset it will pay off massively. 
The first step is getting a good grasp of what SEO is and how it works. Read on to find out. 
What Should I Know About SEO?
There is no escaping what needs to be done to get on the first page.
Research.
People often write their web pages and hope that they will do well. But Google has made it clear that their focus is on making the search function as "useful and reliable as possible". The foundation for that is data. 
What you think people are looking for and what they actually are, may be different.
Use tools like Google Ads Keyword Planner or Ubersuggest to write a conclusive list of relevant words that match the most common search terms people use in your niche. A good SEO strategy would include making use of shorter keywords and more specific longtail keywords.
This enables you to do two things.
First, you can write your core content using relevant keywords. Second, you can generate new content to include what you know people are interested in.  
Remember, the name of the game is to be useful and relevant. If you can answer all the needs of users on your site, then Google will give you a boost. 
Links also help.
Adding reputable links to your site shows that you have done your research and add value to the reader. Another goal would be to get backlinks. Other sites linking to your site is a vote of confidence that the algorithm can't help but reward you for. 
Knowing some SEO basics, you may be tempted to go to the other extreme. Some cram their text with keywords and links hoping that it will see them skyrocket up the rankings. DON'T DO IT! 
The algorithm is an intelligent beast that cannot easily be tamed. It used to work before, it simply won't cut it now.
The reason?
It's connected to our next area, the quality of your content.
Content That Works
The goal of everything that you produce online to generate an audience, should be to inform, entertain and teach. It should also be appealing and compelling to the reader. 
So while you may write up an article or a blog post that seems to answer a question from your keyword research, it is worth stepping back and asking yourself, "Is this interesting to read?".
Even dense subject matter can be presented in a way that encourages people to want to keep reading. And Google knows this. This is why having keyword-heavy articles doesn't work. Very rarely does it read naturally and the algorithm can see through your intentions of first-page stardom. 
So what does the algorithm deem to be appealing and compelling types of content? 
Firstly, aim to be as comprehensive as possible if you are answering a question. In their August 2019 core update, Google made it clear that SEO and content should aim to be as complete and comprehensive. You can even benefit yourself by sharing useful affiliate marketing links to products that they may need as well. Click on this link to discover more.
But why the depth?
Because it falls back in line with their goal of providing useful and relevant info. If you have all your questions answered on one page then they have done their job in guiding you there.  
Next, you need to think of your structure. 
People tend to find it easier to read short snappy sentences and paragraphs online. So varying between 1-3 sentences per paragraph will help you score high on Google's readability ranking. 
The last word is something that should go without saying.
Make sure that your content is of good quality. 
If you are talking about a subject that is already well covered, try to think of an original new angle. Then check out the competition to see what SEO and content strategies they are using and come up with a plan to do one better. 
If you succeed then your content will be hard to ignore.
Success is Possible
A lot of focused efforts on your SEO and content strategies are needed to get you to where you want to go. But many are having success and you can too if you use the simple steps outlined in this post. 
We hope that you have finished this with renewed energies to up your game!
For more digital marketing insights, check out the other great content on our site.