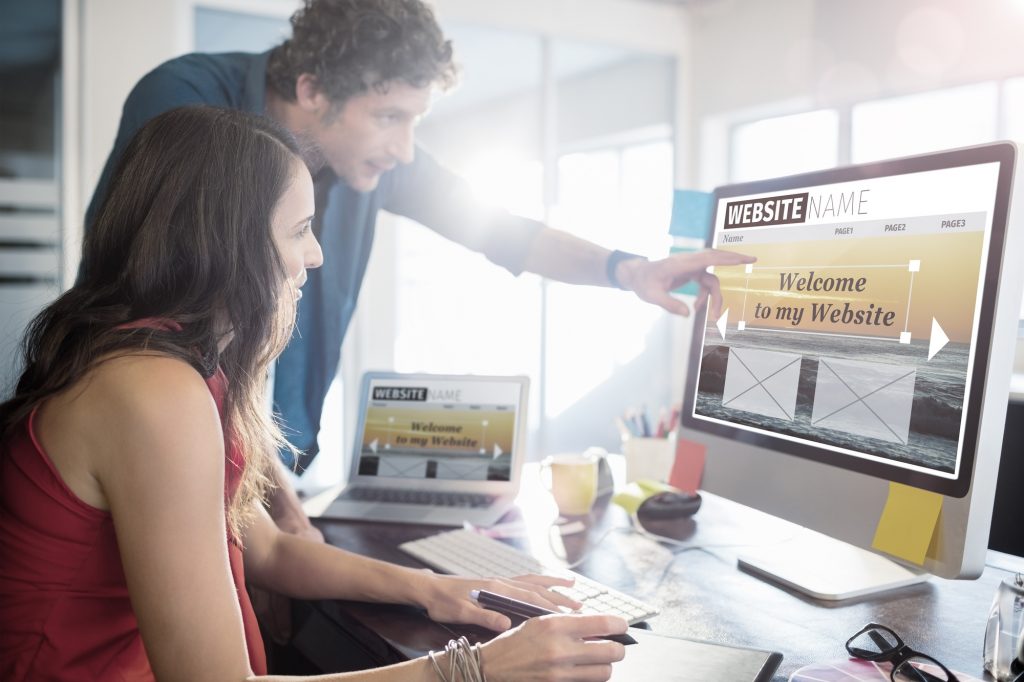 Do you struggle to get traffic to your website to help grow your business? Search engine optimization or SEO for websites can help you get more traffic.
Not only that, but you can attract the right visitors to your site. Then, you can convert your visitors to leads and then to paying customers.
Keep reading to learn more about SEO for websites.
Analytics Review
If you already have a website, you should review your website analytics. Your analytics can tell you a lot about your website SEO, such as:
Which pages or posts get the most traffic
Where your traffic comes from
What search terms people use to find your site
How long people stay on your site
Understanding how well your site is doing now can help you create a plan to improve your SEO. You can figure out what pages or posts are getting traffic and which ones need help.
Businesses Need a Niche
Another important part of SEO for websites is to have a niche. Your niche is another way of describing your focus as a business or website owner.
A niche can be as broad as the industry you serve or as specific as the industry, type of person, and location. Either way, having a niche can help you create content for your website with one focus.
If you can focus your content on one niche, that can tell search engines about your site. Then, you can use that content to increase your website SEO.
Create High-Quality Content
When it comes to digital marketing basics for your website, you need to focus on high-quality, relevant content. Once you choose your niche, you can figure out what content to write and post.
The content you post should be easy to read and enjoyable. You should create content that relates to your paid services or products so that you can attract leads who may want to buy from you.
While some content may increase website traffic, that traffic may not include good leads. So you could inflate your numbers without growing your business.
Determine Your Keywords
Another part of SEO is keywords, and you need to select the best ones. If you're looking to improve your dental SEO, you may want to include keywords such as:
Teeth cleaning
Visit the dentist
Dentist near me
Dentist in [your city]
Many tools exist to help you research keywords to make sure people search for them and that the keywords aren't too hard to rank for. If you can find good keywords, you'll be able to improve your website SEO easily.
Emphasize Keywords Strategically
Once you choose a few keywords that relate to your website, you need to create a plan for them. While you can stick the keywords wherever they will fit, that isn't the best strategy.
Instead, go back to the step on creating high-quality content. Choose topics that naturally fit with your chosen keywords. Then, you can easily add the keywords to your page headers and body.
The keyword for a page can also go into your introduction and conclusion. Make sure the keyword is also part of the page URL so that search engines can better understand what the page is about.
Feature Other Pages
Another excellent option to improve SEO for websites is to use internal and external links. Internal links point to other posts or pages on your website, so you can link to your services page from a blog post.
External links lead to pages outside of your site. If you link to high-quality sources in a blog post, that can tell search engines that you've done your research and know what you're talking about.
Make sure your links are relevant to the page or post where you put them. That way, you can improve your website SEO and convince people to view another page on your site.
Get and Optimize Images
Another great way to improve your SEO is to use images in your posts and pages. Adding photos can make the page easier to read, but they're also another place to add your keyword.
You can include the keyword in your image alt text. Not only can that help you show up in regular search results, but your photos may show up in an image search.
Make sure to use good-quality photos and graphics and that they're relevant to the page content. Then, they can help your SEO, not hurt it.
Have a Meta Description
Each time you write or update a blog post or page, make sure it has a meta description. A post's meta description is the bit of text that shows up under the link in search results.
It can give people a preview of what the post or page is about, so writing a meta description gives you more control over that. If you don't write a meta description, search engines will make one automatically from the page text.
The meta description is another place where you can include your keyword. It should be short enough to show up in search results, but it should be long enough to give the basics of the page.
Increase Consistency
If you have a blog, try to post on it as consistently as possible. Try to post once a week or every other week so that you have new content for your website.
The more consistently you post blog posts, the more keywords you can use on your website. Then, you can increase your chances of ranking for at least some of them.
Adding new content also gives you a chance to tell search engines more about your website and content. That way, search engines will be able to show your website to the right viewers.
Reviewing SEO for Websites
SEO for websites is crucial for getting traffic and leads for businesses. While you can use many different tactics to increase your website SEO, a few things stand out.
By creating good content and using the right keywords, you can start improving your SEO. Then, you can use other strategies to keep increasing your ranks.
Did you enjoy this article? Check out our blog for more content.