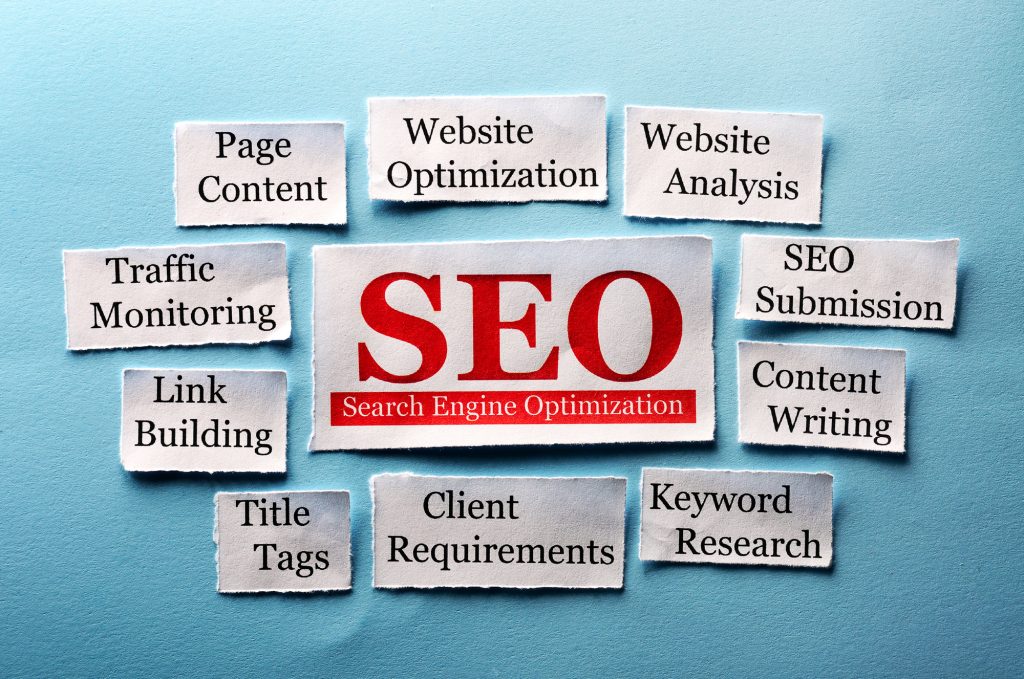 Do you optimize rich snippets for SEO?
This is a data markup that tells search engines about your website and how to display it in search engine results.
But here's the million dollar question — how do you use rich snippets?
If you're not a tech or code nerd, no worries. Google makes it easy to test out your rich snippets and be sure they're performing well in search engine results.
Get your website on top of search engine results and learn how to use a rich snippet testing tool.
Creating Structured Data Using The Rich Snippet Testing Tool
To effectively implement good rich snippets, you need to understand structured data. Rich snippets are structured data markup. You'll this when using a rich snippet testing tool.
You need to add these markups to specific pages on your website — note, not all pages need structured data, only main pages such as your SERP.
There are three properties of a structured data markup:
Itemscope — about a particular item, identified by the

block.

Itemtype — what kind of item it is.
Itemprop — identifies a specific property. These include website name and URL.
Unless you code websites professionally, most markups looks like a bunch of jumbled HTML. Fortunately, plug-ins are available with just about every major web hosting.
Or, you can ask a web developer to assist you.
Keep in mind: even though plug-ins and professionals are useful, you should still run the markup through Google.
The Best Way to Test Your Rich Snippet
Google has an easy tool to test your website. Simply paste your URL into the box and select 'run test.' You have two options: fetch URL and code snippet. Here are definitions of both:
Fetch URL — this service allows you to view the scripts of your URL. This is done for efficiency, to make sure your URL and content are displayed correctly on social media and on search results.
Run a test — this will show you your schema markup. You can select the JSON-LD field to find any errors or warnings in your markup.
If you want to test your code, simply select 'code snippet.' Paste the JSON-LD code, and run the test.
Both of these tests will ensure your rich snippet is working properly and your URL is directing to the correct page.
The Search Gallery
After you're finished fetching and running tests on your URL, it's time to do the same with your rich snippets. Testing your rich snippets shows you how they will appear in a Google search.
Go to the Google Structured Data Testing Tool. On the lower left-hand side, you'll see an option that says 'search gallery.' Click that.
You'll see a wide amount of sources you can use for your rich snippets. There are multiple different website types listed with guides available. Use those as references when setting up your website's structured data.
When You Will Need to Check and Utilize Rich Snippets
You should always check your rich snippets for your SERP. But there are a few instances when you specifically need to use a rich snippet testing tool. Here are a few examples:
New Page
When you have a new page, you should immediately use a rich snippet testing tool.
Your brand new page could be displayed incorrectly or the markup could be filled with errors. New pages don't show up as strongly as older pages in search results, but a bad rich snippet will affect this even further.
Validating your code is easy. When you gather the markup, take it into the testing tool. Select 'Fetch as Google' to see how Google views the page. Use the Rich Cards Report as a reference when looking for errors.
Be sure to monitor your page periodically. You can do this through Google or you can keep going back to the tool.
Specific Pages
If you have a niche website, utilizing rich snippets will help with your specific search engine results. These include:
Video websites — the video thumbnail is displayed so the viewer can select the video and view it.
Journalism — a large thumbnail image will appear with the article description.
Book or eBook — displays the title, cover, synopsis, and options to purchase the book.
Job posting — displays company, job title, and job description.
Local business — displays the company name, contact information, and map.
Music — displays the artist name, album or song title, and links to stream or purchase the song.
Podcast — gives the options to play individual episodes on Google.
eCommerce — includes your store and ratings.
Recipe — displays a host carousel of different recipes.
Review — displays the review title, rating, and description.
TV and movie database — displays information about the show or movie and options to purchase or stream.
A website in any of these categories will benefit from rich snippets. Their results will appear wide and clear on Google.
Other Valuable Rich Snippet Features
Rich snippets guarantee any website will appear in a Google search. You don't have to be a niche website.
Here are some examples of how any website can utilize rich snippets:
Breadcrumb — a basic post that states the website meta title and description.
Corporate contact — when you search for 'company phone number' or 'company email address' the option will immediately pop up in the Google search.
Logo — when you search for a company, their logo, name, and the information is displayed in the Google results.
Sitelinks — these are individual pages that appear on the result, such as 'login' and 'popular posts.'
Social profiles — under your company description, all social media pages are displayed.
These examples of text and images will appear large on the Google results, so it's the first thing search users see.
Are You Ready to Use a Rich Snippet Testing Tool?
SEO is changing all of the time. Sometimes, it's hard to keep up with the standards. Fortunately, Google makes it easy for you.
The perfect example is rich snippets; you don't have to be a coding wiz to implement data markup and test them in Google.
If you need more SEO help, visit our resources.