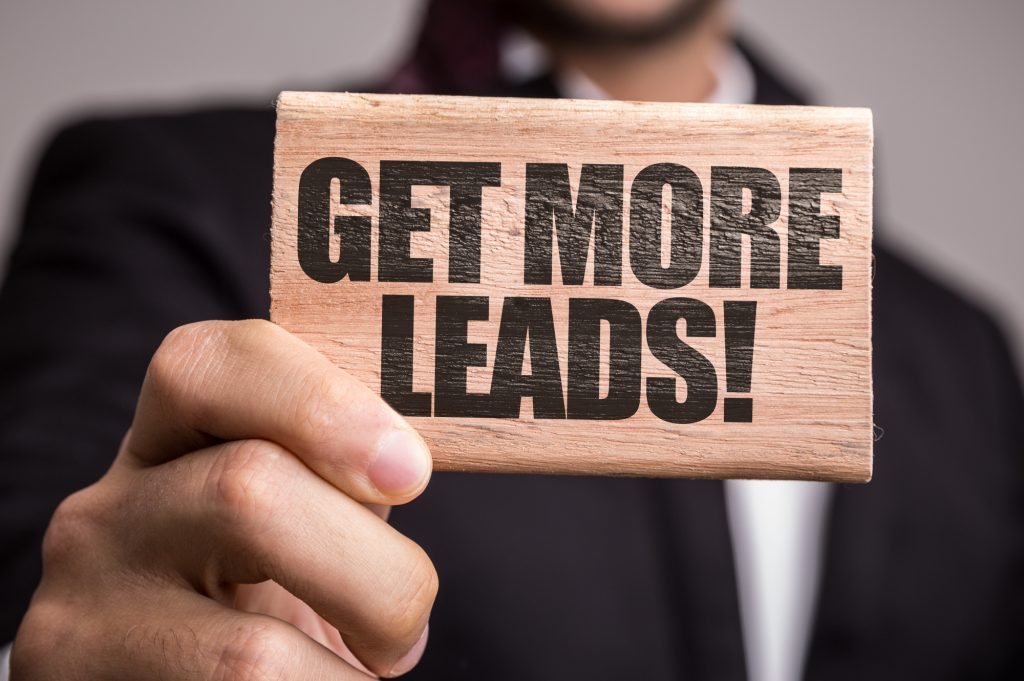 You built a website and opened a few social media accounts, yet the traffic's just not coming. Why aren't people clicking on your links and following your pages?
Well, it takes more than just building sites and using platforms to generate leads. You have to put together a strategy to drive traffic to your business. And while you can spend a ton of money on PPC ads to build your visibility and traffic, it's not going to provide long-lasting results, unless you have an ever-lasting budget.
This is why you should use SEO for lead generation. In fact, it should be your primary strategy, supported by social media and paid advertising.
Let's take a look at how important SEO is when it comes to growing your leads.
Maintain Long-Term Traffic
A lot of marketers and businesses look at SEO as free advertising because once you pay for your content, it's yours forever. And once it's posted on the web, it's there for as long as the site's up.
This means you can continue drawing traffic for your evergreen content. You don't get the same results with PPC ads. For one, you have to continue paying for the ads for them to display. Once you stop, the ads go down, along with the traffic they generate.
That's the beauty of SEO – you're creating content you own and posting it on your own site. Then you can share it on social media and on third-party sites to further your reach.
A solid strategy is needed to put all the pieces of the puzzle together, like what the experts at Cloudburst Marketing do.
Increase Your Local Foot Traffic
A lot of local businesses waste dollars on ads when they can use local SEO to bring in more foot traffic to their brick-and-mortar. With local SEO, you can ensure your listings show up at the top of search engine results pages (SERPs) related to your keywords.
The majority of today's web users are conducting Google searches on mobile devices. And unless they've disabled the location capabilities on their phone, it'll bring up local search results. So if they're looking for your brand, products, or services, and are located within your area, then you'll show up.
The beauty of local search is that business listings show up above the number one spot on Google.
Build Your Brand's Authority and Trust
Advertisements don't help your brand's trust and authority. If anything, consumers today distrust adverts and prefer to read or watch valuable content. If you're serious about making your brand a household name, then you should focus on delivering high-quality, optimized content.
If you don't already have one, you should build a business blog and begin creating and publishing content regularly. By implementing your keywords strategically throughout the post, it'll help it rank in search engines.
Then if the topics you cover are relevant and valuable to your target audience, they'll be inclined to click on it in the SERPs. Focus on delivering engaging pieces and visitors are more likely to stick around to explore your products or services.
Your content will help establish your brand as an authority and this will make readers trust it enough to make a purchase.
Target High-Quality Leads that Convert
Every marketing method you implement should have a specific audience it's targeting. Otherwise, you risk drawing traffic that's not interested in what your brand has to offer. The SEO content you create should revolve around the interests and needs of your target audience.
For example, if you sell nutritional supplements for muscle builders, then you can create content offering expert tips and inspirational stories. There are several ways you can find topics that'll engage the audience you want to attract.
One method is to go to Quora and other forums to see what types of questions users ask and discussions they have relating to your industry. Then seek to offer solutions and answers. You can share insightful answers and then link to the content on your site for further information.
Drive More Traffic to Your Site from High-Authority Sites
Guest blogging is another method that helps to boost your SEO. You're both, ranking for keywords and including backlinks to your site. Google considers both when deciding how to rank your content.
The idea is to get your content published on sites with a high domain authority (DA). There are tools you can use to determine this, such as Moz's free browser plugin.
Just make sure you only choose sites that are relevant to your industry. Otherwise, Google and users will look at the content and backlinks as spam. Remember, Google is all about the end user and ensuring they have access to the most relevant, high-quality content possible.
A blog about fishing wouldn't be useful to visitors on a site that's about makeup.
Use Different Types of Content
What's also great about SEO is that you can use different forms of content to rank in search engines. Today, search engines include blog posts, videos, and even social media posts in their search results. You can take advantage of this to ensure you have content for everyone.
Let's face it, there's a growing number of people who prefer to watch a video over reading a long-winding blog post. However, there are still those who like a good read. So having both forms of content readily available is ideal.
If you're worried about coming up with enough content, you can always repurpose your blog posts into videos. Just shorten them and make them easier to read out loud and you have yourself video scripts.
Learn More About SEO for Lead Generation
Hopefully, this gets you thinking about the importance of organic search and how you can use SEO for lead generation. It takes the right methods and a carefully built strategy to make it work.
However, once you get it right, you'll reap the benefits for a very long time. Just make sure to stay abreast of the ever-changing Google algorithms.
If you'd like to learn more about everything to do with SEO, then visit Web Confs today!