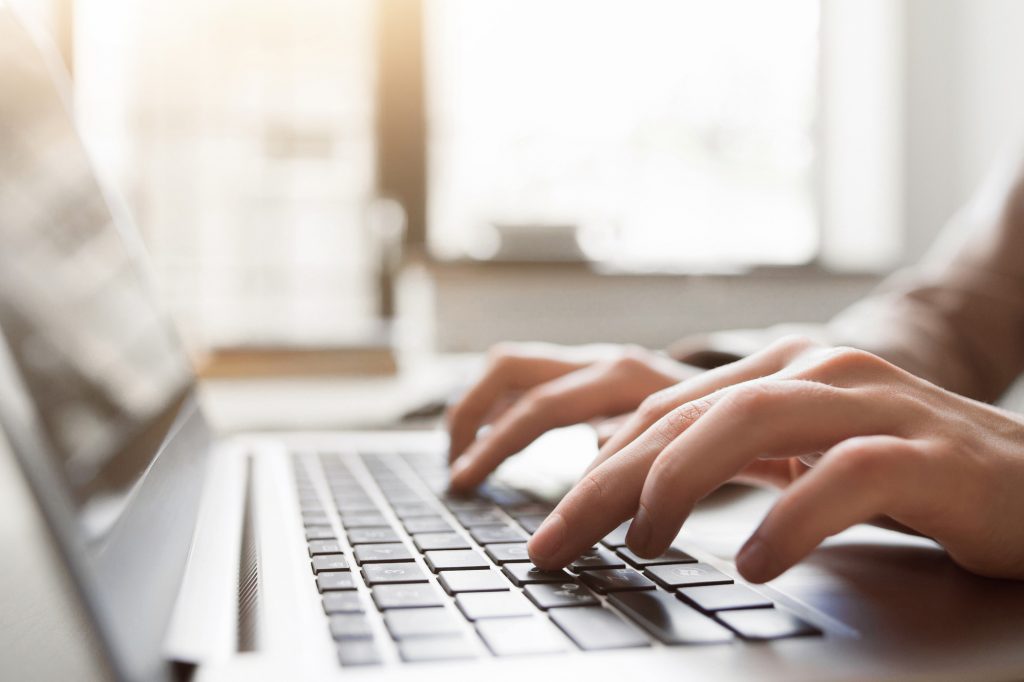 So you've crafted your new website, tweaked your design to perfection, and put up your logo. Now what?
For many small businesses, the actual website content can feel like an afterthought. But writing your content last minute can damage your online reputation.
The content on your website represents your business. If the writing is sloppy or confusing, customers will get the first impression that your business is sloppy or confusing too. It doesn't matter how beautiful or smooth your website design is if the copy is poorly written or lacks structure.
Great writing can boost your business all across the board. You'll get more shares, mentions on social media, and a flood of new visitors too.
No matter where you are in the process, you need to up your content game. Here's what you need to know.
8 Tips for Creating Website Content
Your website content needs to do more than just represent your business. It needs to teach the reader something and convince them to take action.
In the age of internet content, it's getting harder and harder to grab a reader's attention and keep it. 55% of visitors will spend less than 15 seconds on your website.
Let's take a look at some guidelines and tips for writing website content that really works.
1. Always Start with Keyword Research
Using keywords is a crucial step for digital marketing. SEO keyword research can tell you what topics people find most relevant, and it allows you to highlight those topics in your own articles to bring in more traffic.
If you use keywords correctly, your articles (and your website) will show up higher on the Google search engine, which will bring you more organic traffic and authentic visitors. All it takes is a little extra research and a few wording tweaks every now and then to keep your content up to date with keywords.
You can use a keyword suggestion tool or a keyword ranking tool to help you find the keywords that your business needs.
2. Don't Overuse Keywords
Just remember–don't kill your content by overusing keywords. SEO is important, and you'll need to use the keywords and phrases that your customers will use to look for your content, but overstuffing can have the opposite effect that you're looking for.
Not only does it look unprofessional to the readers, but when you start cramming in the keywords, Google takes notice too. An article stuffed with keywords looks untrustworthy, and Google will tank your SERP rankings pretty quickly.
Once your website is seen as a low-quality page, your page views and search engine rankings will go way down.
Keep keywords brief, relevant, and to the point. While there's no perfect formula for how many keywords you should have, try to insert them in a way that's natural.
3. Keep It Concise
With all of the digital content out there, it's not easy to keep a reader's attention. Make it easier for them by keeping your content simple and concise. A reader should be able to skim through the content on your page and still get the information they're looking for.
Your copy should be short, snappy, and to the point. The fewer words, the better.
Use shorter sentences and break up sections into digestible blocks of 3 sentences or less. You can also add images, gifs, videos, or other visual elements like bullet points or numbered lists to break up a wall of text.
4. Make the Reader Invested
There's a lot more that goes into a successful article than just the content. The quality of the writing, amount of promotion, timing, and plain luck will all play a roll.
But if you want your content to go viral and be read by thousands of potential customers, your work needs to have an emotional impact.
You need to make the reader care about what you're writing. It has to be enough to make them stop while scrolling through their newsfeed–which isn't an easy feat.
It doesn't matter what kind of emotion you provoke, but your readers should feel something, whether it's anger, inspiration, excitement, or understanding.
The next time you're writing a piece of website copy, stop and ask yourself: Why should I care about this story? How can I give this more of an emotional impact?
5. Use Media to Break Up Content
Creating web content that keeps your readers engaged goes beyond the words that you use. Insert images, gifs, or videos to break up pages and keep readers' eyes moving.
You don't have to use them on every page, but it helps to break your content up into easy to read chunks–which makes it look a lot less intimidating to the reader.
It also gives them a break from reading to look at something interesting–which keeps readers glued to your site even longer. Embedding videos in your site can even boost your SEO.
6. Proofread, Proofread, Proofread
This one can't be said enough: Always proofread your content.
Once you've written your website content, make sure you have a few different people read through your site. Look carefully for typos or grammatical errors, but also for sentences with unclear wording.
After all the work and effort you put into creating your website content, the last thing you want is a few typos to undermine the legitimacy of your site.
Best Practices for Writing Web Content
Your website content acts as a reflection of your business, so it's more important than ever to have clean, concise, and informative copy.
With the great content and the right use of keywords, your website can act as a great marketing tool for your business–open 24/7 and informing potential clients about what your business can offer around the clock.
Looking for help crafting website content that ranks higher in the search engine rankings? Check out our SEO tutorial for more.