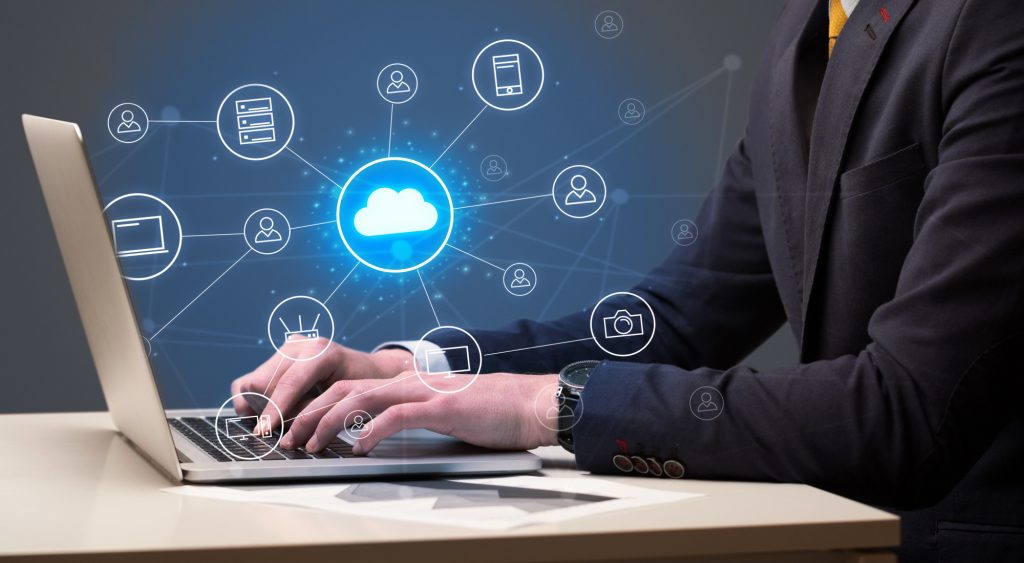 Are you a business owner looking to streamline some of the more taxing parts of your business? Are you worried about IT disasters, but you're not committed to hiring a full-time IT staff?
You might want to consider outsourcing your IT services.
Managed IT services are a great solution to your business woes. You get a full team of professionals who make it their goal to keep your business running smoothly. 
Not sure if you need IT services? Wondering if they're worth the cost? We're here to break down the benefits so you can make an informed choice about your business.
So are IT services worth it? Read on to find out why we think so. 
You Don't Have to Hire in-House IT Professionals
You might be wondering if it's more worthwhile to hire people for your in-house staff. If you're running a small business, though, this might not be the right choice (at least until you grow). 
Having a full team of IT professionals (or even one well-rounded IT professional) costs a lot of money. These people work hard and have a lot of training so that they can provide exceptional service, but that service comes at a cost. 
IT professionals earn a median salary of just over $80,000 per year. If you have the funding to support that, you're welcome to, but newcomers to the business world often don't. 
If you decide to hire an in-house IT person, even the most well-rounded worker will have weak spots. Instead of hiring a whole team (and paying the salaries that come with it), having outsourced IT services saves you money. 
No Suprise IT Worker Visits
You might be thinking that it might be better to not have anyone on your IT team at all. You know that hiring a full-time worker is outside of your budget at the moment, but why not just keep someone in mind for when you need them?
This presents several problems.
First, you don't know that there will be someone around to work at odd hours. Emergencies or even normal problems can happen any time of day, even if they're outside of the standard 9-5.
Getting a one-time IT service is also expensive. Sure, you're not paying a salary, but you might be paying hundreds of dollars for a one-time event (depending on what the problem is). 
When you have managed IT services on your side, you don't have that problem. You know what you're paying for and you never have to call anyone new in the event of a problem. 
Safety From IT Disasters
Speaking of sudden surprise disasters, when you outsource your IT services, you're far safer from things that can take down your business before you even notice that they're happening. 
Cybercrime is everywhere, and small businesses are no safer than large ones. Cybercriminals know that small businesses have fewer resources and less security than large businesses, and they use that to their advantage.
While you probably already have some resources at your disposal, you won't have enough for every situation. One bad security breach can wipe out your business if you're not on top of it. 
You could also experience blackouts. While they're not as critical as security breaches, they cost you time and money while you're trying to get everything back in order.
Managed IT services work at all times. Whether a data breach happens in the middle of the night or the middle of the workday, you can rest assured that someone is there to take care of it. 
You'll have a team watching at all times. This also means that you can contact them with questions at any hour of the day if you're worried that something slipped under the radar. 
A Wide Array of Services 
When you hire your own IT person, you're hiring one worker who's great at their job but who can't know everything that there is to know about the IT world. That's normal! 
They can provide certain services and solve certain problems, but what about everything else?
When you invest in outsourced IT services, like those at https://www.teamtreysta.com/it-services-in-gettysburg/, you have a full team of professionals, so there are no blind spots. They offer a wider range of services and longer hours with one flat rate.
While you may not normally be able to afford a lot of the more advanced services that larger businesses get, using outsourced IT services makes everything accessible regardless of the size of your business. 
IT Services Provide Flexibility
So what if your needs change? It can be annoying to go through the hiring process for new IT workers and work on updating everything when you're ready to expand. It's the cost of a growing and thriving business.
With managed IT services, services are scalable. This means that your business can grow and morph and you can make alterations to the services that you're receiving. 
The amount of money that you pay and the services that you receive are dependent on your needs rather than an arbitrary number.
Are You Going to Outsource Your IT Services?
Outsourced IT services are the way of the future. You'll get top-quality service while paying a flat rate for everything that a full team of in-house IT experts can do. Whether you're using managed IT services to supplement your in-house team, or you're using them as a standalone solution, they're a huge help to your business. 
So is hiring managed IT services worth the cost? Definitely. 
For more articles on all things business, visit the rest of our site!