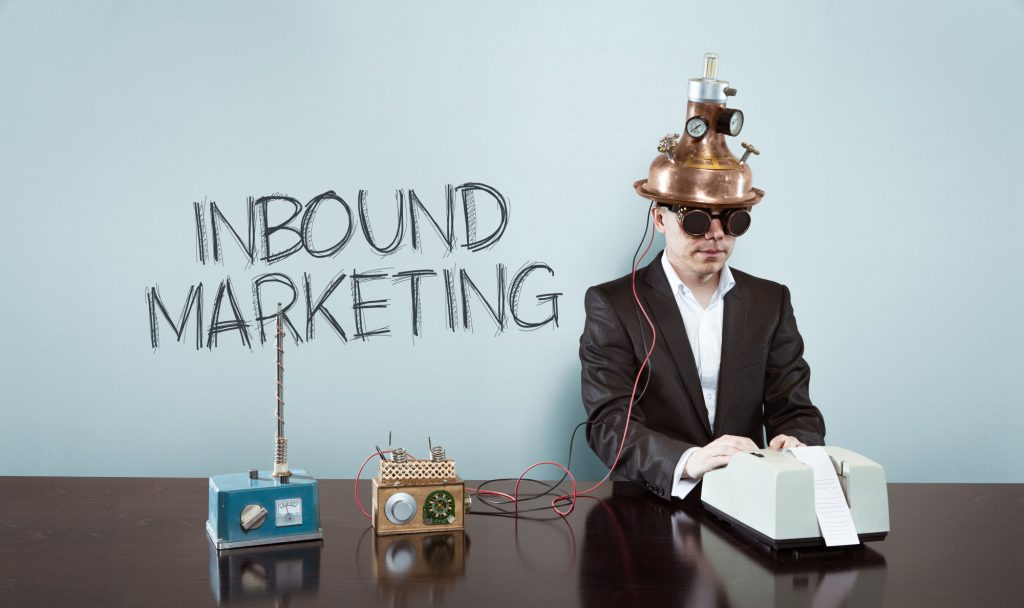 It's easy to feel overwhelmed by the number of marketing tasks you have on your to-do list. After all, there are emails to send, social media posts to publish, blog articles to write, and ad campaigns to set up, among others! Know the struggle and starting to fall behind?
Well, it might be time to invest in some new inbound marketing tools.
These invaluable pieces of software will lighten your workload, help you do more with less, and boost levels of efficiency and productivity as a result. In the process, they reduce the likelihood of you joining the ranks of the 45% of new businesses that fail within 5 years!
First, though, you have to pick the right tools for the task. Want to find out about the best ones on the market right now? Check out these 6 top tools to incorporate into your inbound marketing strategy this year.
1. Unbounce
It's hard to overstate the importance of landing pages when it comes to effective digital marketing. They operate as doorways to your website- the first place users land when they click on your ads. The nature of what greets them will determine whether or not they become leads and/or convert on your offers.
Want to improve the quality of your landing pages and track their effectiveness? Try Unbounce. This clever software helps you build beautiful landing pages with no coding experience, optimize them for better results, and monitor their success over time.
2. Sumo
Email lists are another crucial weapon in an inbound marketer's arsenal. After all, it offers direct access to your target audience and, unlike marketing through Facebook or Google, doesn't cost a dime! You can contact your audience on a whim, build up the relationship, promote products, and advertise sales whenever you need to.
The hard part's growing this list in the first place. You have to convince someone to provide their email address, sign up for a newsletter, and so on.
For help with the task, try using Sumo. It makes it easier than ever before to create customized opt-in forms for your website. Combine simple and attractive designs with lots of traffic and you're on a one-way ticket to a bustling base of subscribers.
3. MailChimp
It's one thing to cultivate an email list and another altogether to leverage it to maximum effect! Sending messages, setting auto-responses, building/running email campaigns, and tracking results all take time and effort. Unless that is, you have an inbound marketing tool like MailChimp to help you do it!
This cloud-based email service provider allows you to:
Create attractive branded email templates,
Setup email campaigns,
Setup instant automatic responses,
Track open-rates,
Segment your email list to facilitate targeting and many more!
It's affordable too, with an "Essentials" and "Standard" monthly plan costing $9.99 and $14.99, respectively. There's also a free option that offers the basic tools your business needs. For added functionality and features, MailChimp provides a $299 premium plan.
4. SEMrush
SEO success starts with effective keyword research. Fail to take it into account and all of your content marketing efforts can be in vain. Only by creating high-value articles/videos around relevant, popular, and low competition search terms can you expect to drive reasonable levels of traffic to your site.
That's where SEMrush comes into play. Leading software in this area of inbound marketing, it'll reveal everything you need to know about search volume and competition. You can then take those all-important data points and incorporate them into your content strategy.
There are various payment plans available, starting at $99 per month and going up to $399 for agencies. Clearly, it isn't the cheapest tool available! Thanks to its limited-time free trial, though, you can try SEMrush out before handing over any money.
5. Buffer App
Over 75,000 companies now use Buffer to schedule their social media posts and analyze their campaigns. Why? Because it turns this time-consuming, arduous task into an absolute breeze!
Any business owner understands how long it takes to post multiple times per day across the various social platforms. You're switching between sites at select times (when you know your audience is active), writing copy, and trying to publish things that are engaging, useful, and native to the platform. Buffer simplifies everything by syncing your various social accounts into a single hub.
You can then manage everything from one dashboard, scheduling posts in advance, and seeing how they perform. The best part?
A 14-day free trial means you can try before you buy! Then, if you do decide to invest in a paid plan, you can cancel at any time.
6. HubSpot
No list of high-quality inbound marketing services would be complete without mentioning HubSpot. A marketing automation tool that championed this very strategy, it's a powerful one-stop-shop for all of your content marketing efforts. Whether you're creating or optimizing content, building landing pages, or analyzing results, HubSpot has a mechanism to help.
There's even a free plan where you can manage ads, create forms, and boost your email marketing! To access more functionality, though, you can leverage one of the paid plans, in which you pay per number of contacts to whom you'll be marketing. These start at $45 per month but can cost as much as $3,200 per month for enterprises.
Try These Inbound Marketing Tools
Too much to do, too little time. This age-old adage is one that almost every marketer and business owner can relate to nowadays! There's a never-ending list of jobs to complete, all of which are crucial to the success of the company.
Ready for the good news? There's also a wide array of modern inbound marketing tools that can make an almighty difference! With any luck, the suggestions in this article have highlighted the best ones available today.
These tools should provide a perfect springboard for attaining new heights of inbound marketing success. However, they can't do everything for you! To learn more about this crucial endeavor, search 'inbound' on the website now.