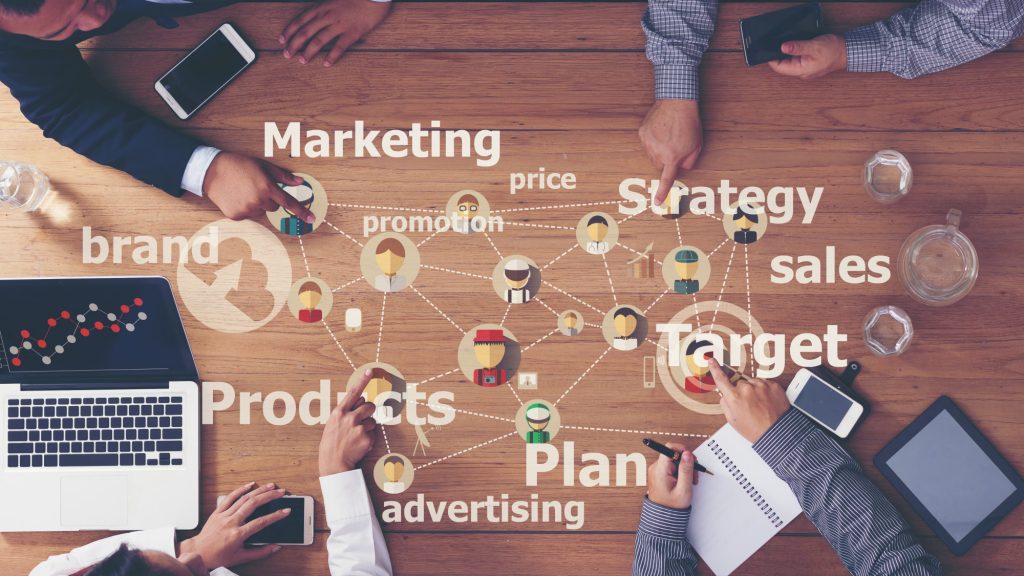 Studies show that 81% of Americans go online on a daily basis.
This is important because your marketing approach should address the digital space, in addition to in-person strategies.
What are you currently doing to attract your audience online? How has your business evolved with the new content spaces? Keep reading to learn more about developing marketing strategies and plans that can produce results.
1. Define Your Goals
Goals are important when you are deciding the direction of your marketing strategy. Both short-term and long-term goals will help you determine if your business is performing well in marketing or if additional changes need to be made. 
One way to determine your goals is to book a free strategy session on digital marketing and really hone in on the areas that need the most focus and begin building from there.
2. Evaluate Your Current Marketing Approach
What is working?
This is a great question to ask about your current approach because you can lean in on what is working and adjust the things that are not working. Having a record of each evaluation will help you see how far you have come and what steps you took in a successful campaign in order to replicate the successful result.
3. Identify Your Audience
Who will use your product or service?
Clearly defining who your customer is will help guide your marketing efforts because you need to know where to direct the content you create. Whether you target them by demographics, such as geographic location or age, the more information you can use to build a profile will help you.
4. Personalization
Personalization requires effort. This effort, in return, could build a stronger relationship with your current and prospective clients. 
Whether it is a handwritten greeting card around the holidays or a discount for their birthday, customers appreciate when businesses go the extra mile. The emotional connection that is formed through personal approaches can result in brand loyalty for years to come.
5. Identify Opportunities to Collaborate 
Are there businesses or people that you could partner with to grow your brand?
Identifying mutually beneficial business partnerships could help you tap into an entirely new audience. Brainstorming opportunities to get in front of new potential customers and creating a network of businesses or people that you enjoy working with could help your brand grow for years to come.
6. Never Stop Developing Marketing Strategies and Plans
The key to staying in front of your customer and delivering great marketing is to never stop trying to improve your approach. As times change, your marketing approach needs to be able to adapt and grow.
Completing monthly and yearly audits of your approach will help you identify any new weaknesses in the delivery and not fall behind your competition. 
Get Started Today
Now that you have an outline for developing marketing strategies and plans, you can get started today. Over time, you will continue to evolve your approach based on what is performing well and what needs to be adjusted. Browse our website for more informational articles like this one and free SEO resources.