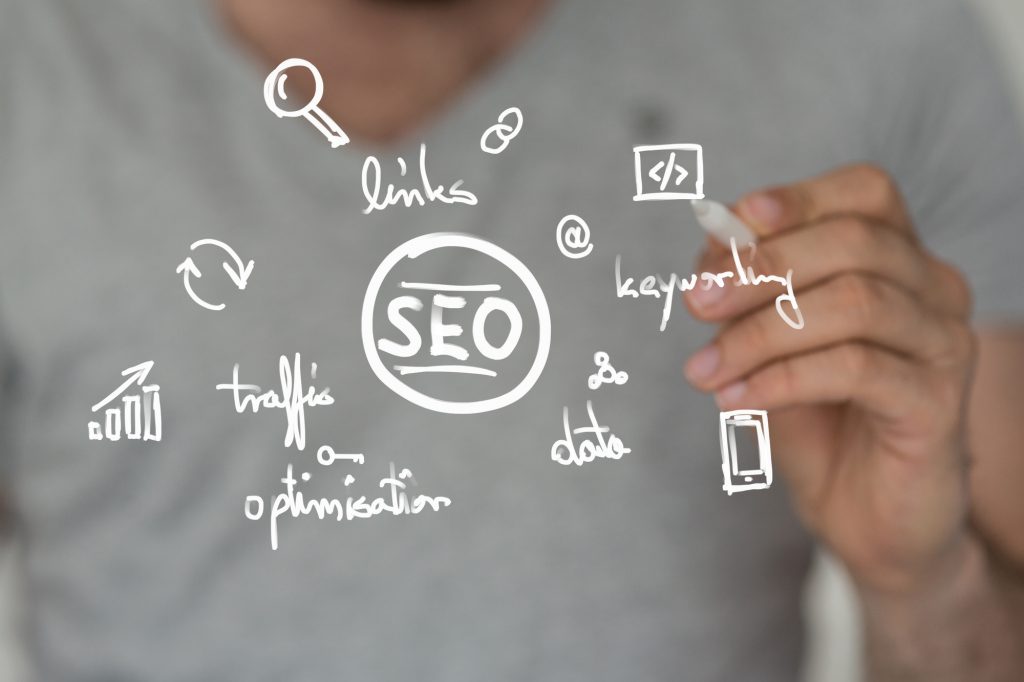 You're looking to attract more attention for your business online. You're hoping to pursue SEO. And now, you're wondering: should you utilize the services of an SEO expert? 
There are a number of benefits to hiring expert SEO services, many of which will save you both time and money.
Curious as to what they are? Then read on!
1. You'll Have Content Created for Your Website
Content creation is a vital part of every SEO campaign. As such, by hiring SEO marketing experts, you will have content created for your website. This will help to provide life to your website, indicating to both human visitors and search engine crawlers that your website is active. 
Sure, you could create content on your own, but it can be a time-consuming process. Not to mention, you might not know how to incorporate SEO keywords. And if you don't, your content won't offer much of an SEO benefit. 
SEO experts utilize the services of expert writers, ensuring that their clients' content is of high-quality and relevant to the industry at hand. As a result, these websites gain more clout with search engines, yielding higher rankings for relevant keywords. 
2. You'll Be Provided With Backlinks 
If you want to rank high on search engines, you need to obtain backlinks. Backlinks are links sent from other websites. To search engines, they indicate that your website has authority in a given niche. 
Unfortunately, getting backlinks is extremely difficult. Fortunately, there are SEO experts available to help you with the task. 
SEO experts will obtain backlinks for your website in a variety of ways. They'll obtain guest posts on other websites, they'll build relationships with other webmasters, and they'll share your blog posts on social media platforms. Over time, you'll accumulate enough backlinks to propel you to the top of the search engine rankings. 
3. You'll Receive Local Citations
Also central to a good SEO campaign is local citations. These are mentions of your business' contact information. They indicate to search engines that your business has power in its particular area. 
Local citations are primarily created on business listing sites like Yellow Pages and Facebook. However, they can also be created on Chamber of Commerce web pages and industry-specific websites. 
If you fail to obtain sufficient local citations, you will fail to rank for keywords in your given area. In other words, this is hugely important. Hire SEO help and put all worry to rest. 
4. Your Social Media Pages Will Be Managed
Another important aspect of SEO is social signals. Social signals are created by social media pages, and they indicate to search engines that a business is active and worth ranking. 
As such, by utilizing SEO services, you will have your social media pages managed. This includes not only your Facebook, Twitter, and LinkedIn pages, but your Google My Business page as well. 
Why is social media management important (outside of SEO, that is)? Because it shows potential customers and clients that your business is connected with its customer base. This is vital to your public image and will help you to obtain business over time. 
5. Your Website Will Be Optimized
When it comes to SEO, a website doesn't only need to look good. It needs to perform well also. Not only does it need to possess suitable speed, but its navigation menus and calls to action need to be well-placed as well. 
This is one of the many responsibilities of an SEO expert. SEO experts shape and form websites until they're perfectly equipped to suit the needs of users. The more they suit the needs of users, the more pull they gain with search engines. 
Sure, a web designer could whip up an attractive website for you, but a web designer alone may not understand the importance of SEO. An SEO expert will and will alter your website to meet certain specifications. 
6. Your Website Will Receive More Traffic
The whole point of SEO is to rank high on search engines for specific keywords. As such, by utilizing the services of an SEO expert, you'll rank toward the top of specific searches and reap traffic that you wouldn't otherwise. The more traffic your website sees, the more sales your business will convert. 
For instance, let's say you're a plumber in Omaha. By ranking for the keyword "Omaha plumber", your website will receive much more traffic for Omahans who are looking for plumbers. 
Failure to rank on the first page for relevant keywords can equal a substantial loss of online traffic. So, in short, this is highly important. Utilize the services of a professional and your website will receive the traffic it needs to succeed. 
7. Your Brand Will Receive More Exposure
It isn't all about receiving traffic. Brand exposure is important as well. And the more your website ranks to the top of search engines for specific keywords, the more brand recognition you'll receive. 
As such, by utilizing the services of an SEO expert, your business will gain much more prestige in its area. This will result in long-term acclaim, the type that can sustain a business over the decades. 
Just about everyone uses the internet these days, and you don't want to miss out. Don't let your business go unknown online; make use of SEO services and reap the benefits of regular exposure. 
Expert SEO Services Could Put Your Marketing Efforts Over the Top
In the modern world, digital marketing is of utmost importance. If you want to get the most out of your digital marketing efforts, you're highly advised to utilize expert SEO services. They'll save you time, save you money, and get you the most online exposure possible. 
In need of other such info? Our website can help. Take a look at some of our other articles right now!