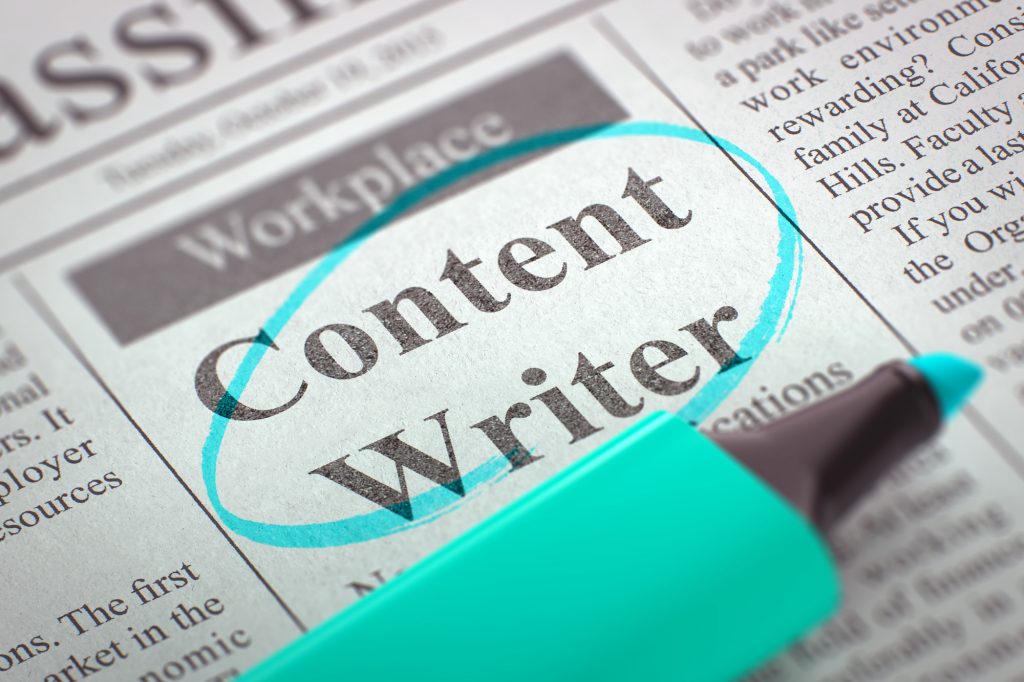 When it comes to running a business, you may find that you have a lot of undiscovered skills and talents. For example, some people find that they quite enjoy writing content for their business blogs. 
However, this isn't often the case. In fact, most business owners don't prefer sitting down and writing content for their website. It's time-consuming, and let's be honest, outside of many people's wheelhouses. 
The question then is whether or not you should pay for website content writing services. It is our strong opinion that you should.
Content is king, as they say, and for good reason. Did you know nearly 88% of consumers research products online before they buy a product or put trust in a company?
But don't just take our word for it. Keep reading for the top pros and cons of outsourcing your content creation. 
Pro: Receive Well-Written Articles for Your Blog
One of the biggest benefits of content writing services is that you are hiring people who write for a living. This means you're gaining access to well-written articles created by professional writers. Intelligent and perceptive website visitors will know the difference.
Pro: Boost Your SEO
Website content writing services can also help maximize your search engine optimization. SEO is vital for driving online traffic to your website. It's the coding used by search engines like Google to find relevant information based on a user's keyword search.
Investing in these services will fill your website with effective keywords and SEO metadata that will help increase website traffic. 
Pro: Save Time
Most people don't understand how much time and effort goes into opening and running a business. You're probably working more hours now as a business owner than you were working for someone else, especially if you're operating a new startup. 
As such, you hardly have time to invest in creating content. One of the best benefits of content writing services is the amount of time they save you. Creating a handful of articles on your own could take hours you don't have.
Con: Cost
To be fair, we need to talk about the cons of outsourcing content creation. This service isn't free. Moreover, if you want to hire professional writers, you'll need to pay a professional cost.
Fortunately, most website content writing services offer package deals and customizable options to help business owners make the right choice for their budgets. 
Con: Lack of Expertise
Lastly, even the best website content writing services can lack knowledge and expertise. Few professional writers are also trained as electricians, plumbers, lawyers, and so on. 
However, there is a silver lining. Professional writers and content creators are well-versed in the art of research. If they don't know much about a topic, you can bet they'll figure it out in a very short period of time. 
Looking for Website Content Writing Services?
If you're looking to strengthen your online presence, improve your SEO, and build credibility with your target market, we highly recommend looking into website content writing services. Find a room in your budget for these essential services to help grow your business. 
And if you're looking for more business or marketing advice, be sure to check out some of our other articles before you go. Our website was created for business owners like you striving to perfect their companies.