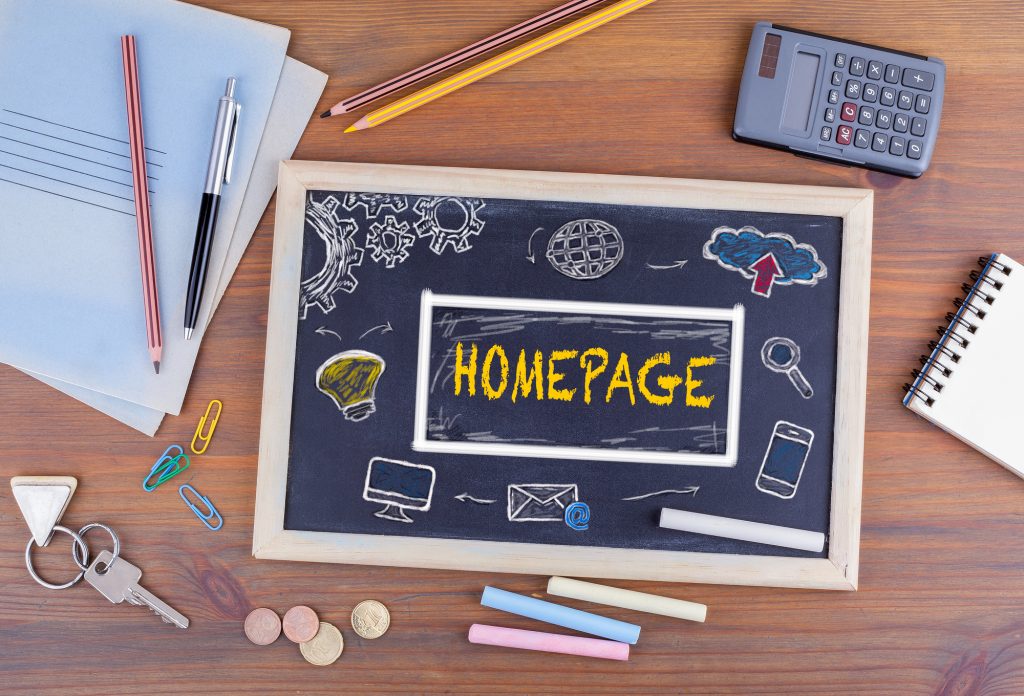 The homepage of your website serves a vital purpose. It acts as a type of landing page for your website and instantly tells visitors how you will solve their problem. Your home page also sets the expectation, is informative, and convinces visitors to explore the rest of your site. 
For these reasons, it's important to have an effective homepage that does everything you need it to do. Fortunately, the best homepage design can be accomplished by following a few tips and web design best practices. 
If you are launching a new website or are updating your current site, here are several tips for your homepage design. 
1. Determine Your Goals
One of the best homepage design tips is to determine what your goal is for the page. Each page on your website should have a goal, and the homepage is no different. Your goal may be to inform, encourage the visitor to contact you, or to grow your email list. 
This is an essential step that informs the rest of the decisions you will make when designing your website.  
2. Create a Plan
Before you start designing a website homepage, you need to create a plan. Once you have a goal for the homepage, you need to figure out the best way to achieve your goal. You can achieve this by using wireframes to determine the order of the sections and where each element will go. 
3. Keep the Navigation Simple
A great tip for how to create a website homepage is to keep your navigation simple. Complicated navigation is not user-friendly and will cause visitors to navigate to another site. Use realistic names for pages and don't link to more than 7 pages in your navigation. 
4. Write Engaging Content
The content on your homepage should be engaging and informative. The goal for your content is to set the expectation for the rest of your site. If you are not sure how to create content for your homepage, consider using one of these ideas.
5. Make Use of White Space
The best homepage design ideas use a lot of white space. Websites that are minimal and easy to use have a better chance of converting visitors into clients or customers. Use whitespace to highlight your message and to make the user experience better overall. 
Use These Tips to Create the Best Homepage Design
By using these tips for the best homepage design, you can make sure your homepage is as effective as possible.
Start by figuring out your goals and creating a plan to achieve them. Make sure to keep the navigation simple, write engaging content, and make use of whitespace. You should also use engaging visuals and add social proof to impress and convert your visitors.
Follow these tips and you'll be designing a great homepage in no time.
Don't forget to browse our site for more tips on running a successful business.