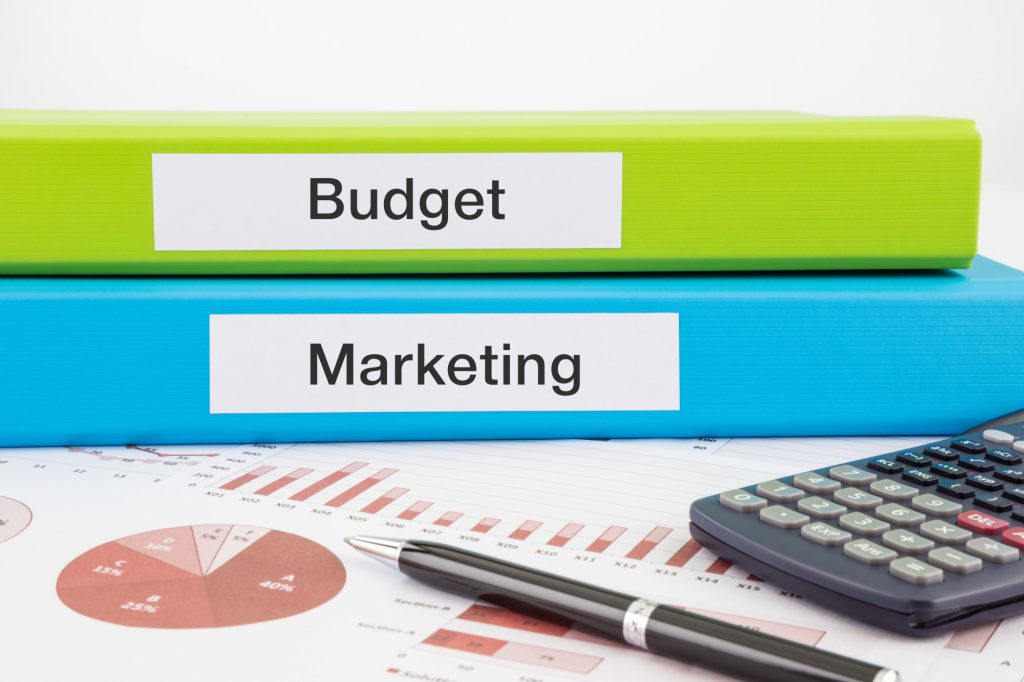 Are you wondering "How much should I spend on marketing?"? If so, we're here to help. 
There are many things you'll want to consider when making the right marketing budget for your company. Keep reading for some tips that can help you figure out how much you should spend on marketing your company and how.
Building Marketing Foundations 
There are a few things that will create the foundations of your small business marketing plan that you will need to invest in to grow your marketing practices in order to grow your company. Your branding and website design and development are some of the basics you will want to invest in to begin marketing your company. These foundations may be more money upfront than your day to day marketing activities to come, but they are incredibly important in building a marketing strategy that works. 
A successful website is the key to marketing foundations and is a great marketing return on investment. Your website acts as your 24/7 sales representative for showcasing and/or selling your products or services. You should put money aside in your marketing budget to update your website every 3 to 5 years, as a modern, easy to navigate, professional website will be a great tool for reflecting your business in the best light. 
As a general rule of thumb, you should spend about 5% of your profits on your marketing budget. 
Set Marketing Goals 
To make the most of your marketing budget, you will want to identify your marketing goals. These goals may be generating more traffic to your website or boosting brand visibility. Make sure all of your marketing foundations are in place and are optimized to utilize for your marketing efforts. 
You should make sure your brand is up to date, and that it clearly identifies your company and resonates with your target audience. This brand should be consistent across all of your platforms and channels to build a strong brand identity, a must for a successful marketing strategy. Do some competitor research to figure out how your website compares to competitors, and perform any updates if necessary. 
You should also make sure you have the tools and systems in place to track your marketing data so that you can make the most of your marketing efforts and budget. This will allow you to track what marketing practices are working, and which ones aren't worth your marketing dollars or need some adjusting. 
Spending Your Marketing Budget 
Once you've established your marketing foundations and set up a marketing plan, you can begin to figure out how you will spend your marketing budget. Unless you somehow have an unlimited marketing budget, it's likely you cannot afford to focus your marketing dollars on every marketing venue.
When it comes to digital marketing, do some research to figure out where your target audience hangs out online. Those are the channels you will want to focus your marketing efforts and budget on. Also, research areas where you want to get ahead of competitors and spend money there as well. 
Here are some key marketing tools you will want to allocate your budgeting dollars towards. 
Website Design and Optimization 
As we've noted, your website is the foundation of your marketing strategy. It is the foundation of your digital presence and acts as the face of your brand. Spending your budgeting dollars here first, or allocating more of your marketing funds to this tool initially can help you make the most of other digital marketing channels. 
To make the most of your site, it may be a good idea to optimize your site for SEO with on-page developments and keyword optimized blog posts. Optimizing your site is a good idea for all companies that are working to market their brand, as this is the place where you will lead people to when advertising on social media, in your emails, etc. For this reason, it is the most important part of your digital marketing strategy and should be a priority in your marketing budget. 
Social Media Marketing 
Organic social media marketing is a great way to reach new customers, meaning it deserves a good chunk of your marketing budget. Focus on one or two social media channels that are most popular with your ideal customer. This is a great marketing strategy because it is precise in targeting, and you can spend whatever is reasonable for your budget, which can be adjusted anytime. 
Not only do you need to invest in advertising on social media, but you also need to invest in creating quality content. Using a social media scheduler or calendar can help you post and plan out content consistently, and these tools are also very affordable. 
Email Marketing 
Allocating a portion of your marketing budget to email marketing is a great idea because it's a great return on investment. This is a great way to connect with customers new and old and to keep them up to date on any news, promotions or offerings your company is running. This is an affordable marketing option that is a great tool for redirecting customers to your website. 
How Much Should I Spend on Marketing? 
If you were wondering "How much should I spend on marketing?", consider some of the above factors to create a marketing plan that will work best for your company. Marketing budgets will differ for different companies based on factors such as company size, type and revenue. Use the above tips to create the best marketing plan for your company. 
For more assistance, head to the "free web tools" section of our site!