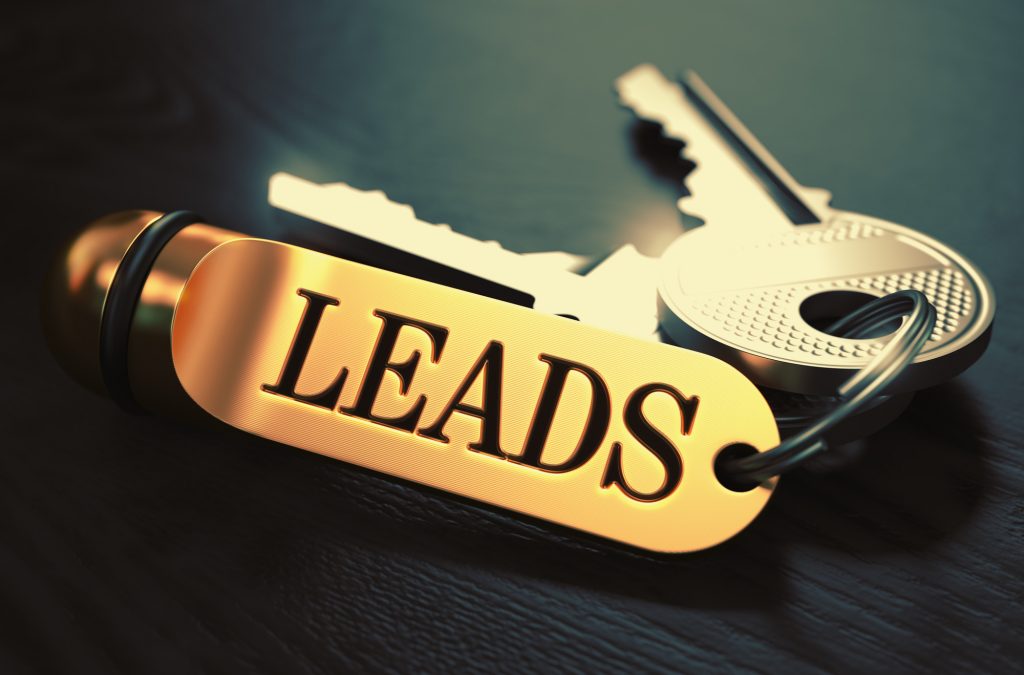 Are you in the real estate business, and wondering how to generate more real estate leads in 2020?
According to the National Association of Realtors, an astounding 64 percent of sellers found their agent through referrals from friends or relatives. 74 percent of sellers used the first agent they found! And the average seller recommended their agent at least two times to other people after selling their home.
These are some of the many facts that should give you confidence in the new year. Referrals are a great way to get your name out there as Open for Business. But, to get referrals (and clients), you'll need to put some work in. 
The real estate business is as profitable as you are motivated.
So, as an agent, what can you do to ensure your business thrives in 2020? Here are some lead generation tips that all agents can use to succeed this year.
1. Utilize Social Media Consistently
To build your presence online, use social media apps, both business and personal, to promote your brand.
Regularly post content that's relevant to the real estate industry.
Find out how you can help your viewers—should you make a first-time buyer's guide? Answer questions about credit or loans? What education can you provide that'll be relevant to your future sellers or buyers?
Even better, there's always the option to pay for social media marketing, too. If you'd like to hold off on that, try using free platforms like Canva to make high-quality graphics and imagery to make your posts stand out as professional.
2. Gather an Email List and Send Out Newsletters  
Sometimes, social media can be limiting—you're allotted a certain amount of photos or word count.
Say you want to put together an informative newsletter to send out. Gather an email list over time—including loan officers, other agents, prospective home buyers, sellers you've worked with, leads that have stagnated.
Then, develop a newsletter that covers content you're an expert in. Perhaps that's the difference between different types of loans or a quick guide to market predictions. 
Edit your piece thoroughly and send it out to your email list. This will not only impress those you've already worked with but may drive in new customers, too. 
3. Make Appearances at All the Open Houses 
Show up, show up, and show up again!
Find listings on different platforms—Craigslist, Zillow, the MLS—and make an appearance. Show up to open houses during the week, but don't forget to stop by on weekends, too. This is a popular time for families to go searching for homes, as they're likely off on weekends.
While there, hand out business cards, get more email addresses (to add to Step 2), make nice with loan officers, and answer any questions. 
4. Find Trusted Loan Officers and Work With Them Regularly 
The real estate industry is its own community, and to excel in your business, you need to break into the industry.
This step, like the others on this list, take time and appearance. In the beginning, it may seem like a lot of work for little reward. But little by little, your network will grow—and this is where many referrals come in.
Work well with fellow officers and agents who can recommend your services, and you theirs. If you make a referral to another partner that ends up becoming a deal, they'll never forget what you were able to offer them. 
5. Have a Website and Encourage Clients to Review You
Much like social media, a website is an essential presence for any entrepreneur to have.
Much of your clientele is on social media, but not all of them! Cater to those without social media by having an active website that mirrors the content you put on your social media accounts.
Using a website, you can break free from the crowd by establishing your niche and fleshing it out. Post your newsletters here, invite people to sign up to receive them, and ask any clients to write reviews about you.
Reviews are an essential part of establishing trust. Almost 70 percent of consumers check online reviews before making a purchase—especially one as huge as a new home. Make sure you've got reviews that highlight your expertise, skills, and helpfulness. 
6. Host Events and Meet-Ups for Entrepreneurs Like You 
One of the best ways to become an active part of your community is to attend—or even host—local networking events.
This allows you to build relationships with those in your industry. At events, you can build your contact list and add your information to others' lists. More contacts increase your chances of getting more real estate leads.
Additionally, networking events can allow you to increase your education.
Here, you'll meet others with different niches, and here's your opportunity to learn from them. Trade information, listen to unique perspectives, and offer your own advice.
7. Don't Neglect Stalled Leads
Just because a lead has stalled doesn't mean they won't want to buy in the future.
Perhaps a buyer got cold feet, or you weren't able to find the right fit for them the first few times. Don't give up this contact—keep them in your email marketing campaigns, give them a call every month or two to offer your business, and regularly check back to see if they need your services.
Use These Tips to Develop Real Estate Leads That Convert
Remember, even if a lead doesn't convert right away, that's no reason to write them off.
Stay consistent in peoples' inboxes, voicemails, and open houses. Make yourself known in the real estate industry. It's tough to generate real estate leads when you're only coming out in the world on rare occasions. 
You need to make a name for yourself and get out regularly to build your brand.
For more tools and resources to grow your business, keep scrolling our page. We're dedicated to providing insightful information to help you excel in your career!