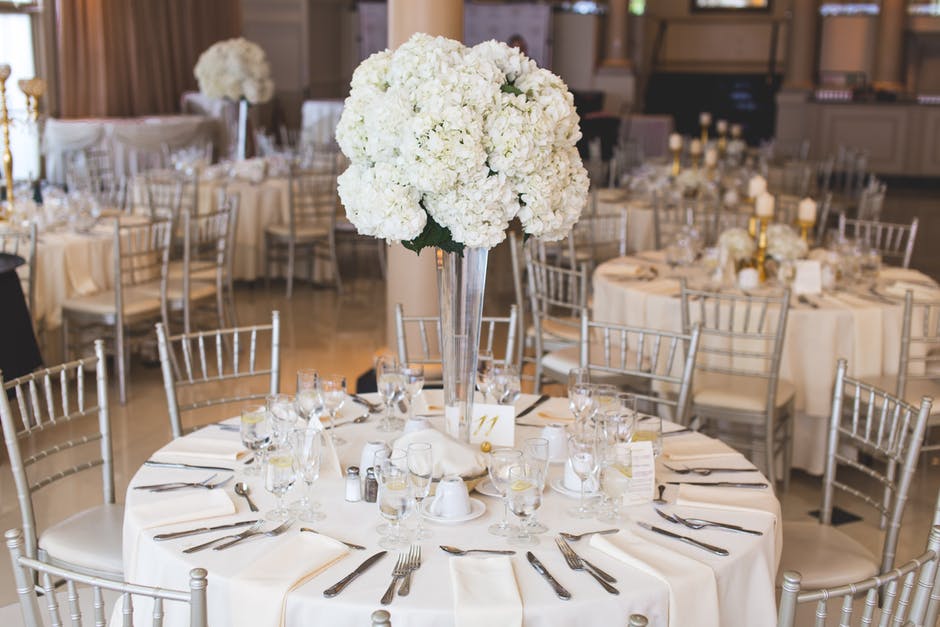 With 100 million startups launching every year, now is the time to get ahead in the marketing game. But what's the most cost-efficient way to boost your brand awareness?
Investing in a step and repeat banner at your next big event can skyrocket your success. Your guests will love taking photos in front of your banner, and your sponsors will love the extra exposure every time an attendee hits "share"!
Are you wondering what a step and repeat banner is? Do you want to learn how it can boost your company's exposure and draw in future revenue? Read on to discover why your business needs a step and repeat at every event. 
What's a Step and Repeat Banner?
A step and repeat banner is a backdrop with logos that a company will use for photo opportunities during big events. It's most commonly seen at celebrity parties and award shows. In fact, you've likely seen a picture of your favorite actor standing in front of a step and repeat. 
For businesses, they're an inexpensive marketing tactic to increase brand awareness. Companies can choose to have their logo printed onto the step and repeat. Their logo is then viewed every time a photo is shared in newspapers, social media posts, and magazines. 
And no, you don't have to invite a dozen celebrity guests in order to have a step and repeat at your event. Companies everywhere use them at trade shows, conventions, and grand openings. 
Why Your Business Needs a Step and Repeat at Your Next Event
What are the benefits of having a step and repeat at your event? What makes the investment worth it? 
Over 600 billion US dollars are spent on marketing costs every year. Companies invest in social media, online, and paper marketing tactics in order to get ahead.
By using a step and repeat banner, you can boost your brand exposure with lower costs. So if you're prepping for your next event, here are five reasons why you need a step and repeat banner. 
1. Control Your Entrance
When you have hundreds or thousands of guests coming in, you'll want to be able to control both the entrance and exit to your event. A red carpet background will help control the flow of people and maintain a calmer atmosphere. 
Why is the atmosphere important? Because the difference between a fun vibe and a chaotic vibe will make or break the success of your event. 
That's why having a step and repeat banner is a sure-fire way to tell your guests where they should enter. It will immediately catch their attention and encourage them to line up for photos with friends and dates. 
2. Draw the Crowds
Having a step and repeat banner will automatically turn your event into a high-end affair. Most people associate step and repeat banners with celebrity gatherings, so they'll jump at the chance to be photographed in front of one too. 
What's more, the average business professional attends 12 trade shows a year, so you'll want that competitive edge to get them to come to yours. When you invest in a step and repeat at your event, it tells your guests that you're willing to go the extra mile to make their experience memorable.
3. Boost Social Media
With nearly three billion social media users worldwide, now is the best time to get your company's brand circulating online. This means you need more photo opportunities and more ways to encourage customers to get out their phones.
A step and repeat banner is the perfect spot for taking photos. Everyone attending your event will want to take selfies and post them to Instagram, Facebook, and other social media platforms. 
You can even take it one step further by hiring a professional photographer. Don't forget to advertise the event too–if your invitees know how swanky the event will be, they'll be sure to make it and tell their friends. 
4. Attract Sponsors
A major benefit to a step and repeat banner is that companies wanting exposure will pay to have their logos printed onto it. Every photo shared on social media will function as free advertising because the company logo will show up in the background. 
What does this mean for you and your event? You'll attract sponsors who want the extra exposure. The more sponsors you have, the bigger and better your event will be. 
5. Networking
If you decide to invest in a professional photographer for your event, your guests will want a way to receive a photo of themselves in front of the step and repeat. What does this mean?
It means you'll need to network and receive contact information for thousands of attendees. This is a great way to reach out to other companies who could potentially become future clients. 
Finding and Buying a Step and Repeat
If you've decided to buy a step and repeat, you'll be looking at investing anywhere between $100 to $500. The price is determined by factors like material quality and size. 
You can choose between a banner made from vinyl or fabric. Vinyl is the most inexpensive but can cause a glare in photos and wrinkle easily. A fabric banner costs more but looks great in any photo and lasts longer. 
Once you've decided on the material, you'll need to choose how big you want your step and repeat to be. The larger it is, the more it will cost. 
If you want a step and repeat for that entrance "wow" factor, you'll want to opt for one that's large enough for photographing groups. A wider banner will also look better in photos because you won't see the edges of the banner in pictures. 
If you're buying a step and repeat for your event booth, however, then choosing a small size will be the better option. A step and repeat backdrop is more affordable and will look great behind your booth. 
Don't forget to invest in a banner stand to ensure that your step and repeat lasts through the night. Take some time to learn more about banner stands and which type is best for you. 
Upgrade Your Next Event
Step and repeat banners are the perfect ingredients for turning your business event into a chic affair. You can choose from a range of materials and sizes to find the banner that works best for your needs. 
Remember that this inexpensive trick can boost your marketing efforts while also being fun! Your clients will love it and your business will grow from the extra exposure. 
Want to get more traffic on your website too? Try out our SEO tools to revamp your web content.