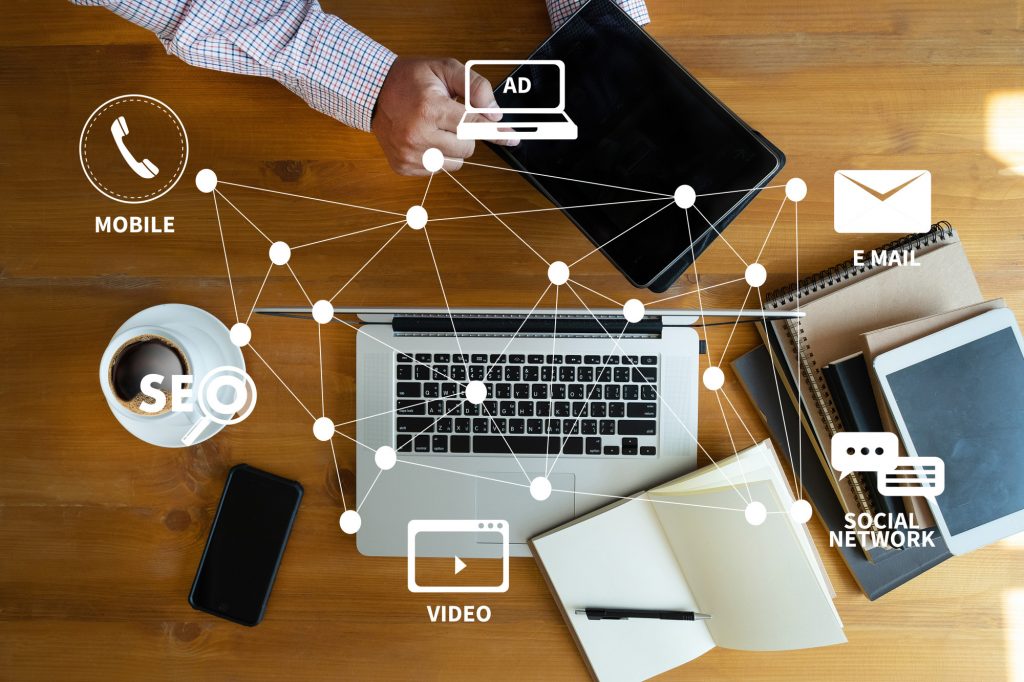 There are certain times when digital is better. Cameras, clocks, and thermometers all fall into this category. And so does marketing!
Digital marketing offers a ton of advantages for your small business. It's fast, effective, and kind to your wallet.
Gone are the old days, when you had to market your business by printing flyers and buying newspaper ads. Even business cards have entered the digital realm.
In this article, we'll talk about the importance of digital marketing for your small business. And show you why it's time to jump in!
We're Living the Smartphone Life
When was the last time you went an entire day without your smartphone? For must of us, it's been many moons. So it only makes sense that your marketing plan should be easily accessible on a smartphone.
Social media offers an incredible marketing advantage if you know how to use it. It's a fairly inexpensive way to advertise. And it gives you access to millions of people worldwide.
Also, many people prefer to shop on their phone instead of in a store. If your customer base falls into this category, you can grab them right where they shop.
Personalization: Great for License Plates and Marketing
One of the biggest advantages of digital marketing is the ability to personalize. Personalized marketing is more likely to make an impression on customers.
Digital analytics is information gathered about your marketing programs. It's much easier to get analytics from digital marketing than through traditional practices. Plus, it's faster, and it'll cost you less.
Use what you learn from gathering analytics to help you understand your audience better. And to help you personalize future messages to fit their needs.
A digital campaign also allows you to take a huge audience and knock it down into manageable chunks. Target your messages to these smaller groups of people. You'll see the payoff in a greater reach and higher sales.
Save Money, Save the Planet
Digital marketing is cheaper than traditional marketing. As a small business, you need the most bang for your buck. With digital marketing, you'll spend less money on physical materials.
When you avoid printing advertisements, you avoid the cost of using a printing company. You also avoid the cost of the paper and ink. And you avoid paying someone to distribute the material.
More importantly, that paper doesn't come from a tree. And it doesn't end up in a landfill. Using a digital medium is an incredible way to save precious environmental resources.
It's a win-win situation!
Brand It Like Beckham
One of the most important parts of your marketing strategy should be to build up your brand awareness. Brand awareness keeps customers coming back over and over again. And it's much easier to keep an existing customer than to get a new customer.
It's more difficult to build brand awareness with traditional marketing methods. With digital marketing, you can reach your customer more often for the same dollar amount. The more times they see your brand name, the more likely they are to remember you and perhaps buy from you in the future.
Consider consulting with a company that offers branding services to help create a branding strategy. These companies will often help you with a social media strategy, Google Ads, and website building too.
Use Digital Marketing to Transform Your Business
Let's face it, folks, digital marketing is here to stay. And if you do it the right way, it will transform your small business.
You'll save money, and you'll keep resources out of landfills, which is a win-win for everyone. You'll build up your brand awareness by reaching your targeted customer base more often. And you'll find them where they live, right on their smartphones.
Are you looking to improve your SEO presence through digital marketing? Check out the SEO tools we have available on our home page. There's something for everyone there!