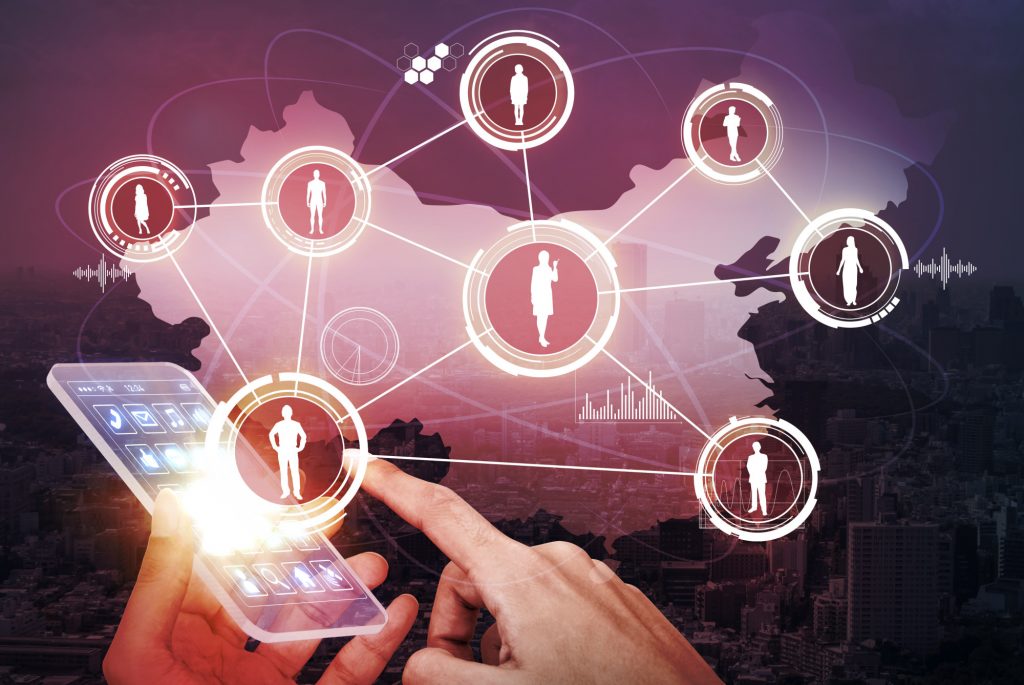 Over 3.9 billion people around the world are active in the online world. And a whopping 828.5 million of those users live in China. 
Chinese consumers make up almost 20% of the digital market, which is why businesses are scrambling to grab a piece of that pie. 
Yet digital marketing in China is a whole different ball game. To be successful, foreign marketers need to understand the digital landscape. Otherwise, you'll lose money on a campaign target for the wrong demographic. 
If your business is looking to expand your digital marketing strategy to China, here are some top tips for high returns. 
Digital Marketing in China Tips for Success
From different social media apps to an interest in brands over product, companies need to understand China's unique consumer market before shelling out for a marketing campaign. Because you will be making high investments if you're marketing in China.
Digital marketing budgets in China have nearly tripled from $25 million spent in 2015 to over $75 million in 2019. And those budgets are projected to keep on growing. Chinese marketers are operating off of bigger digital marketing budgets, which means you should, too.
Aside from spending more, here are some more trends Chinese marketers are using to drive MROI. 
Know the App Market
Baidu, WeChat, Alibaba. If you haven't heard these names before, you need to start researching. That's because these three names (plus Tencent, who makes WeChat) are like Google, Facebook, and Amazon for Chinese consumers. 
Ad campaigns are completely different on Baidu and WeChat. WeChat is especially important for businesses since the app hosts 1 billion users who are active almost daily. Find out more here about how to optimally reach Chinese consumers via WeChat. 
You should also be aware of e-commerce leaders like Tmail and JD for high-end products. For products targeted toward consumers on a budget, check out Little Red Book, Taobao Global, Hupu, and Mad Hatter. 
But it's not just the product marketing platforms that are different. Chinese consumers use Weibo and Tik Tok the way American consumers use Twitter and Snapchat. 
Misdirectional Long-form Content
These days, so-called misdirectional long-form content is all the rage. Never heard of it? That's probably because Chinese marketers practically invented it. 
Misdirectional content usually comes in the form of a short video. The video tells a story that seemingly has nothing to do with the brand. Usually, the story ties in with the brand at the end of the video.
But the point is to tell a compelling story. Marketers have been preaching about using story-telling to create more impactful content for ages. It seems like Chinese marketers have taken that to heart and you should, too. 
Short Video Content
Speaking of short videos, this content format has overtaken text and picture-based content. There is even an argument for short video taking over China's massive live-streaming trend of previous years. 
For instance, Tik Tok is known as Douyin in China. This app boasts a user base over 500 million in China. Key opinion leaders (KOLs) AKA influencers are highly important in this space so make sure you get to know the KOLs pertinent to your brand. 
Despite the promising ROI of short video content, digital marketers should be aware that the Chinese government plans to exert regulations on them. This is especially true in regard to self-censoring since Chinese officials are already enforcing strict regulations that include:
All content must be reviewed by a team before posting
Companies that post short videos must have a content review team in place
No anti-socialist sentiments
Despite even these setbacks, though, this one may be the most important for 2019 and beyond.
Digital Programs for Baby Boomers
The Chinese government plays a huge role in commerce, which is apparent by their new programs to help baby boomers get online. Previously, studies suggested that only 10% of internet users in China were over the age of 50. 
But now, experts project that number to grow to at least 255 million by 2020. 
This is especially true ever since big names like Alibaba have started adopting their own pro-senior citizen programs. Taobao for Elders has attracted 30 million baby boomers, who are spending an average of almost $800 on online products. 
Small Cities are Growing
The final trend we're talking about today is an economic one. According to a Morgan Stanley analysis, GNP in China has nearly quadrupled in the last 20 years. Meanwhile, private consumption has been on the rise. 
This couldn't be more true for China's booming "smaller" cities. Urbanization and population increases have led to massive GDP growth across the country. And this growth has led to higher disposable incomes.
Chinese consumers want more prestigious goods and services now that they have the money to spend on them. And with words like "international" as buywords that equate to quality, foreign brands are in optimal positions to capitalize off that. 
More Digital Marketing Tips and Tricks
Taking your business overseas can be an intimidating venture. But it can really pay off for companies who do their due diligence. As long as your brand understands the nuances digital marketing in china, you'll be in a position to make some serious MROIs.
Digital marketing isn't just about knowing your audience. You also need to understand how to reach them with the right keywords and content marketing campaigns. 
Searching for tips from the experts about everything SEO? Check out our articles for more tips and tricks or DIY your content marketing strategy with a product from our SEO toolbox.