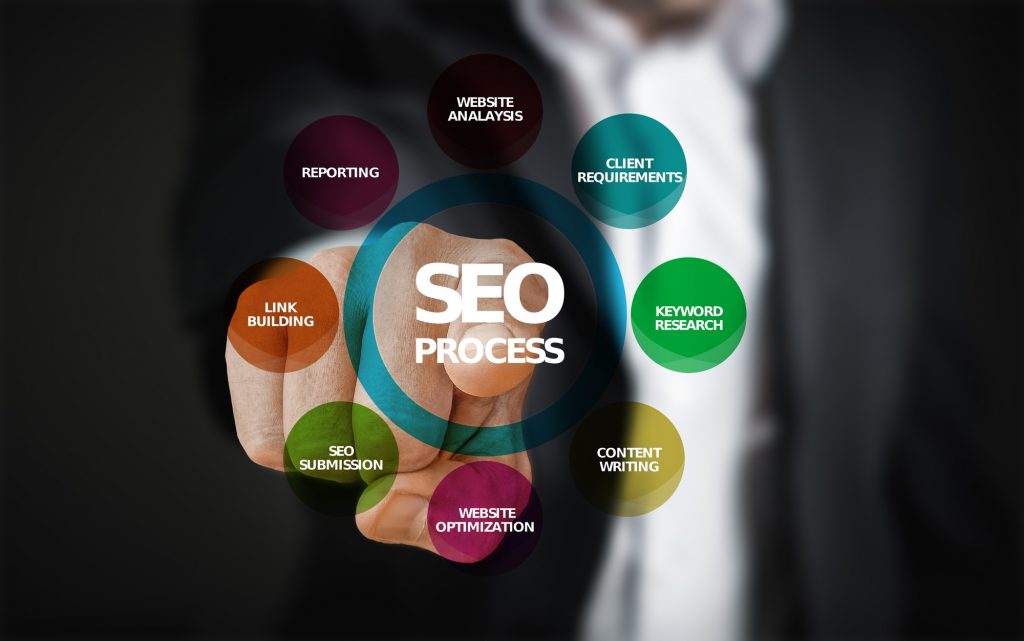 A whopping 54 percent of small businesses lack an SEO budget.
Even those that think they know about SEO seem to be clueless about good practices. In fact, 38 percent believe that keyword stuffing still works.
However, being knowledgeable about effective SEO solutions has never been more important than it is today. Setting up a website and letting it sit there is a recipe for disaster, especially if you run a local business. Over six in 10 marketers believe that Google now serves as the homepage for local firms.  
Want to learn how to improve your SEO? Read on for a quick rundown of three essential SEO tips!
1. Relaunch Subpar Content
Look at the blog posts on your website that get the lowest organic traffic. These are the ones you need to focus on because they have the most potential to improve.
Aim to beef up the word count to around 2,000 as longer posts tend to get more traffic than shorter posts. But rather than adding filler paragraphs, work on making your posts more comprehensive. See if you can incorporate more storytelling elements to connect with readers.
Before republishing your posts, update all the images. Once you're done, share the post on social media and with your email subscribers.
2. Revamp Your Link Building Strategy
You've probably heard it before: good backlinks are one of the most important ranking factors.
That said, it's extremely difficult to obtain backlinks, particularly high-quality ones. Not to mention, guest post pitching is time-consuming.
If you want to attract more links, you need to stop using dated SEO practices, such as automated content.
Produce more infographics and videos by repurposing your most informative blog posts. As far as blog posts go, opt for formats that get the most shares and referrals, including listicles, how-to pieces, and why posts.
Need some more help with link building? Check out Rafi Chowdhury's tips for developing an effective SEO linking strategy.
3. Revisit Your Google Business Listing
Believe it or not, photos are the key to a good Google My Business (GMB) listing.
Local businesses that add photos to GMB get 35 percent more visits to their site through those listings. At the very least, add a profile photo and cover photo, and consider including videos because they let you showcase more personality.  
Responding to customer reviews is also critical, but don't ignore the value of GMB posts. Each time you have a sale or publish a standout blog, make a post to GMB to bolster your listing.
Lastly, if you want to make sure the information on your listing remains accurate, log into your GMB dashboard on a regular basis. Anyone can suggest edits to your listing, and some changes are hard to notice, so you need to keep a close eye on your listing. Remember, this is the new homepage for your business!
Implementing the Right SEO Solutions
Aside from using the tips mentioned above, make sure you nail the basics of SEO too. 
For example, avoid posting duplicate content as it drags down your rankings. Don't forget to optimize your image files to boost the loading speed on your site. Keep in mind that local keywords can help you reach consumers with a high level of purchase intent.  
Still not sure what the best SEO solutions are? If so, feel free to read through our checklist of search engine ranking factors!