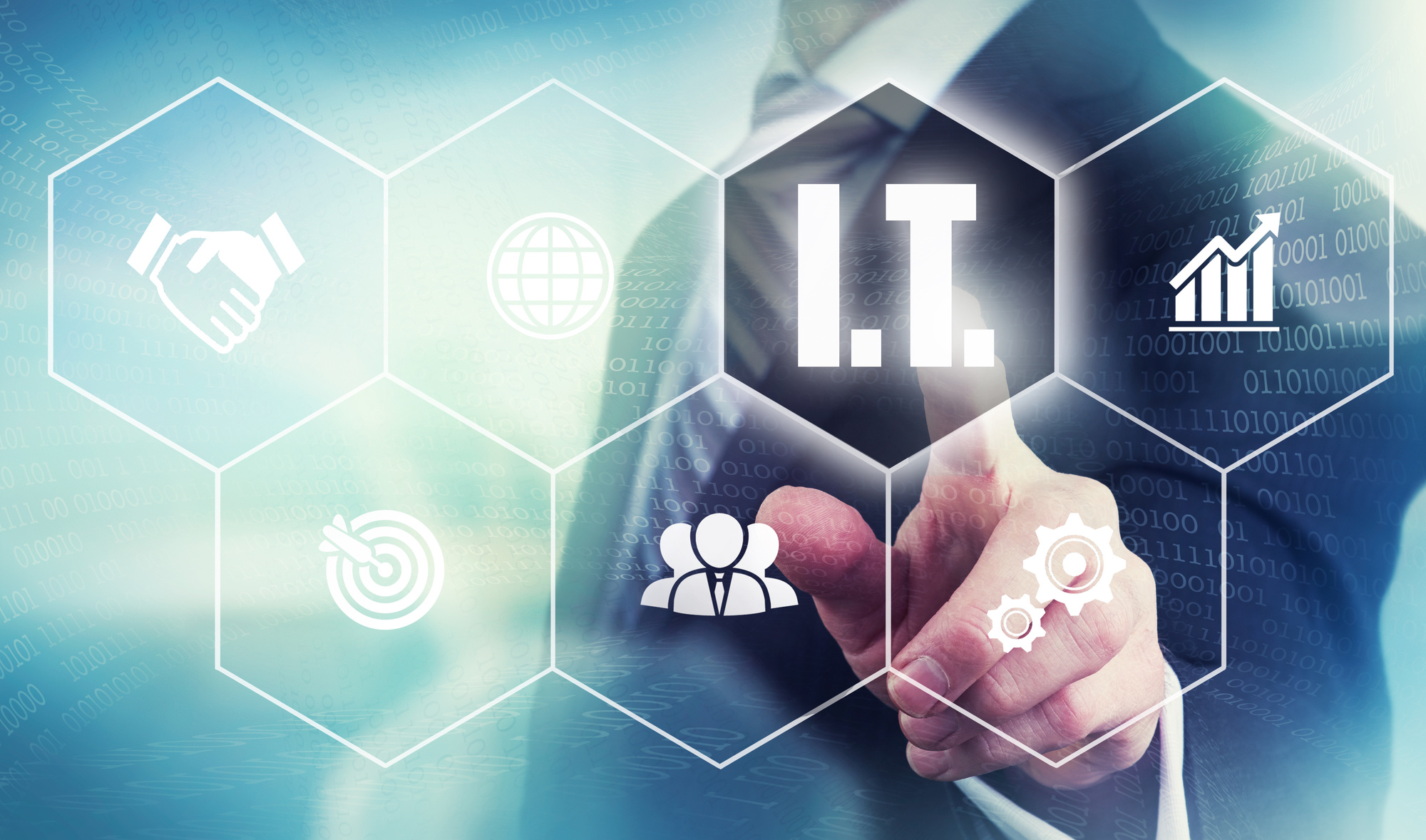 Your IT department plays a critical role in your organization.
IT folks manage business applications and networks. They keep everything running, quite literally. They also spearhead the integration of new technology as needed.
Smaller businesses may not have proper IT resources for all their operational needs. Alternately, larger companies may have a solid team in place, but find themselves caught up short when the company suddenly expands.
In these cases, it's often wise to outsource for IT consulting services. Here are five important reasons to consider this.
1. Your Company Has Outgrown Its In-House IT Staff
As your business expands, its demands more from your IT department.
Even if you have a solid team, they can only do so much as the business expansion places more and more strain on that core team.
Onboarding New Employees
Manpower is essential when it comes to onboarding new employees. When a company experiences rapid growth, onboarding tasks multiply.
Your IT department has to work double-time to handle those incoming employees. They must do so in addition to their regular tasking.
Specialized Skill Set for Onboarding
Onboarding comes with its own unique set of qualifications. Your IT folks may not have those qualifications. As a result, your IT department may not be able to handle the load of onboarding a large group of new employees.
It will lead to a backlog that affects daily operation. It may be time to consider IT consulting services.
2. Your Company Is on Track for Immediate Expansion
Perhaps your company is planning to open a new branch or territory. Or maybe you have recently signed on a large number of new clients. Do you have dozens of applications that your company uses to handle business?
All of these scenarios have IT implications. Any of these expansions could put a strain on your in-house IT resources.
Avoiding Application Overload
Your In-house IT department may be overloaded with applications.
IT consultants can help integrate some of these applications. Doing so improves efficiency. Your company may be able to drop its application requirement significantly.
All this takes planning and, in some cases, IT consulting services.
Integrating New Technology
An IT consultant can also help your IT department keep up with emerging technology. Much of this tech can help your business.
You may need IT professionals to team with your in-house folks. Together, they can monitor and add some of this new technology without interfering with normal business operations.
Waiting Until It's Too Late
The time to consider IT consulting services is before implementing an initiative rather than during. IT consulting services at the earliest stages of the project will cut costs in the long run.
Often, a company reaches out for IT consultants too late. The consultants arrive during the last stages of a project. At that point, deadlines are fast approaching and the budget doesn't provide the needed requirements.
IT consulting services early in the process could spare the company time and money. The result would have been more cost benefits and Return On Investment (ROI).
3. Your Staff Is Internationally-Based or Virtual
Many companies operate from several home offices. The result is working teams that work remotely from one another. If your company outsources, you have international locations.
Everyone must be able to communicate with one another. And, individuals often work virtually. That is, they do not share physical office space with their cohorts.
Outsourcing and Impacts on IT
Many companies outsource work to Eastern/Asian countries. From an IT standpoint, there are technological gaps to consider. There are also security considerations associated with these gaps.
A company's software set up and configuration needs to be fairly robust to handle this. Tech consultants would certainly be useful in this scenario. They would aid in maintaining smooth operations even as business needs change domestically and overseas.
Virtual Staffing
Freelance contractors and salaried employees are working virtually more now than ever before. This poses a similar problem with regards to security.
In this case, you have individual workers from multiple geographic locations. Everything from transferring files to handling payroll can be a challenge.
Here again, your software platform needs to be robust in order to handle the workload of virtual teams. It is often more cost effective to bring in IT consulting services to propose and implement that platform.
4. You Aren't Sure If Your Systems Are Secure Enough
A growing company needs to save more and more proprietary information. Whatever systems you had in place even a year ago may be obsolete now.
An IT consultant can review your data security and backup systems. He or she can then recommend ways to fortify those systems.
Security should always be an ongoing concern for any business. Cybercrime is an art among thieves and won't ever go away. A company now must implement multiple layers of cybersecurity, from encryption and anti-virus to firewalls.
There is also a need to keep up with user training and cybersecurity training for all employees, not just IT.
An IT company can help you with any or all of these security aspects. For instance, New England Network Solutions handles all aspects of cybersecurity as part of their complete IT management package.
Together, you and your IT services provider can come up with a customized solution for your company and budget.
5. Leveraging Cloud-Based Infrastructures
By design, cloud technology makes IT easier and more accessible to all. Many organizations are moving over to the cloud, especially within the past six years.
Migrating to the cloud requires exact configuration. The technology transfer to cloud services is complex. It also involves correct integration with existing technologies the company is already using.
Without proper migration and integration, your business could be interrupted. Worse than that, it will function at first, then grind to a halt later when something breaks down.
With proper setup and use, working from the cloud can help your company reduce capital expenditures on equipment. It can also increase security and provide mobility. Finally, it can reduce the physical footprint of IT equipment in your offices.
For complex cloud-based infrastructures, an IT consultant could help ensure a successful implementation.
Is It Time for IT Consulting Services?
If any of these situations describe your company, it may be time to call in the IT professionals. One of the necessary steps in a company's growth is to reevaluate its needs.
At some point, it may be time to outsource some or all of your IT services. Let your own people focus on what they do best.
If you'd like to learn more about IT consulting services, please contact us.