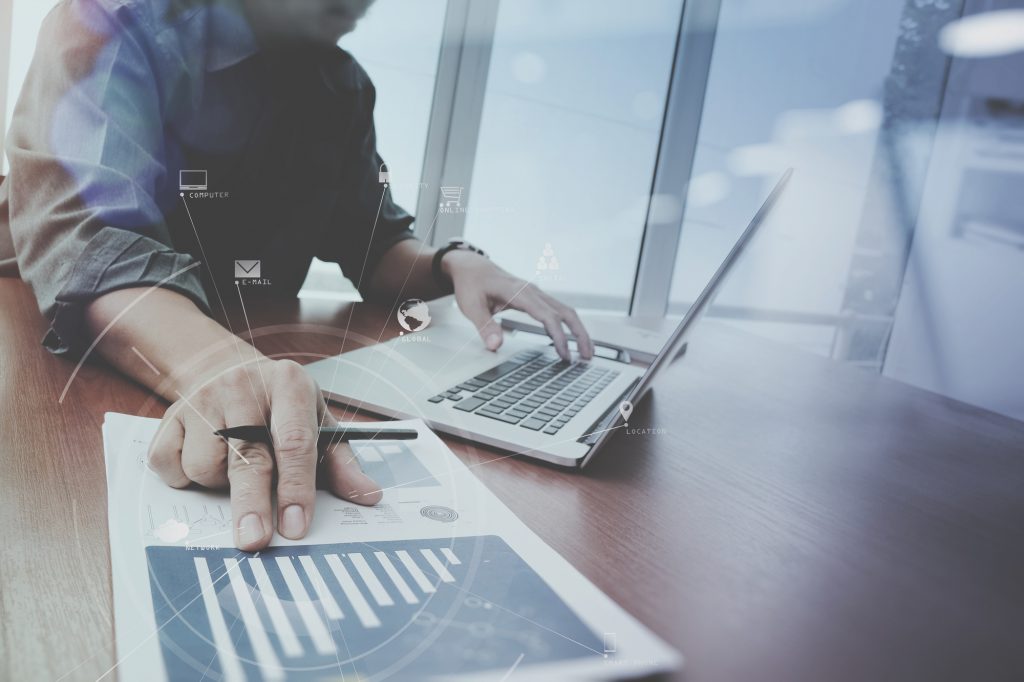 Are you curious about what cloud managed services can do for your SEO strategy?
Search Engine Optimization (SEO) is quickly becoming the leading digital marketing tool. Your local and global SEO strategies keep you digitally competitive and ensure that you attract the customers you deserve.
Cloud management, on the other side, provides a great way for businesses to offload IT management and automate daily operations.
Did you know, however, that outsourcing cloud management can actually work wonders for your SEO?
Read on to learn about all the benefits cloud management can do for your SEO strategy.
1. Jumpstart Site Speed and Performance
Your SEO strategy is all about getting the traffic you need from local and global searches. The right optimized content on your digital platforms will ensure that you sail to the top of search listings for a variety of keywords and phrases.
SEO performance depends in many ways on the loading speed of your website. Users may be able to click on your website first when they see it in search listings, but they've still got to stay on your site once they get there.
If a user navigates to your site but has to wait a while for content to load, chances are you'll lose that user. High bounce rates because of slow loading content will directly harm your SEO performance.
What's more, Google is starting to rank listings based off of site speed and performance. In general, faster loading optimized sites will move on up to the top.
Cloud managed services luckily give your business an amazing option for jumpstarting your website's speed.
Whether or not you have a static or dynamic design, CMS will ensure that clients are getting to your site quickly and accessing its content in the blink of an eye. As a result, your SEO rankings will stay high.
Cloud servers like Brixly are flexible, meaning that their hosting services prioritize response time and quality to users. The hosting platform will adapt to the user, ensuring high speeds and high ranking.
2. Make the Most of Mobile Users
Mobile devices are becoming the way of the future. People are relying more and more on tablets and mobile phones in order to access information, perform local searches, and conduct daily business.
When it comes to SEO, it's important to make the most of these mobile habits. Local optimization gives you a great chance to attract local customers and ensure you appear in those Google searches they're typing into their phones.
Cloud managed services will take it one step further. Because cloud management directly increases the loading speed of your website, preventing users from having to wait for content to appear, it caters to mobile users.
Think about it: when you perform a local search on your phone, do you have the patience to wait around for results? People use mobile devices when they are on the go and often when time is limited. Faster speeds mean happier mobile users.
Happier mobile users mean an SEO strategy that is paying off.
3. Protect Your Content
Your digital content is the face you present to the online business world. It's important for your content to be rich, optimized, and protected.
One of the biggest benefits of cloud managed services is the protection they offer to your data and information. Hiring cloud management means securing your network from viruses, bots, and other cyber attack methods.
Cyber attacks can directly harm your SEO performance by destroying or tampering with content. They can copy your content or harvest links in addition to leaking secure information. They can also target your online reputation through review channels.
Google ranks websites based on of authority. The most authoritative sites will have authentic content, strategic internal and external links, and appropriate optimization.
Cyber attacks can compromise any and all of this. This could immediately compromise your standing in search listings and result in penalties from Google.
Investing in cloud managed services means choosing protection that will keep you where you need to be.
4. Keep Your Strategy Top-Notch
The best SEO strategy is a flexible one. It's important to stay on top of keyword performance and search listing trends so that you can keep on honing your strategy as you go along.
It also means keeping up with user experience. Your SEO will really start to pay off once you keep users on your site and keep them happy.
Cloud managed services will help you stay on top of these conversions and user experience by monitoring them constantly. CMS gives your company countless protections, support systems, and technical networks accessible at all times.
Cloud management will ensure that your site is always performing at its best and that users are getting the most out of every visit to your site. CMS delivers fast response times to anything and everything, ensuring that your SEO strategy is always on its game.
5. Prepare for the Future
Some people worry about investing in cloud management because it seems to be technologically evolving all the time.
This is definitely the case. Cloud managed services are always up against the future, relying on cutting-edge networks now that may be obsolete tomorrow.
However, CMS also always has its eye on the future. A lot of big investors are jumping into the arena of cloud management because of the potential it offers to companies of all shapes and sizes.
CMS is also pointing to important digital trends of the future that you can be aware of to maximize your SEO. This includes the rise of Artificial Intelligence (AI) in digital marketing and the value of optimized video content in marketing.
Investing in cloud management therefore means choosing a management system that will help you keep up with digital trends that directly impact your digital marketing strategies.
Cloud Managed Services and Your SEO
Cloud management can do so much for your business besides save you money and give you peace of mind.
Cloud management directly boost SEO performance by increasing your sites' speed and catering to mobile users. They keep your valuable online content protected from malware that could compromise search rankings. What's more, they offer leading technology that has an eye to the future and your longterm SEO performance.
At the end of the day, CMS should be an integral part of your digital marketing strategy.
Thinking about investing in cloud management? Get your free website keyword ranking report to assess what CMS can do for your SEO strategy today.