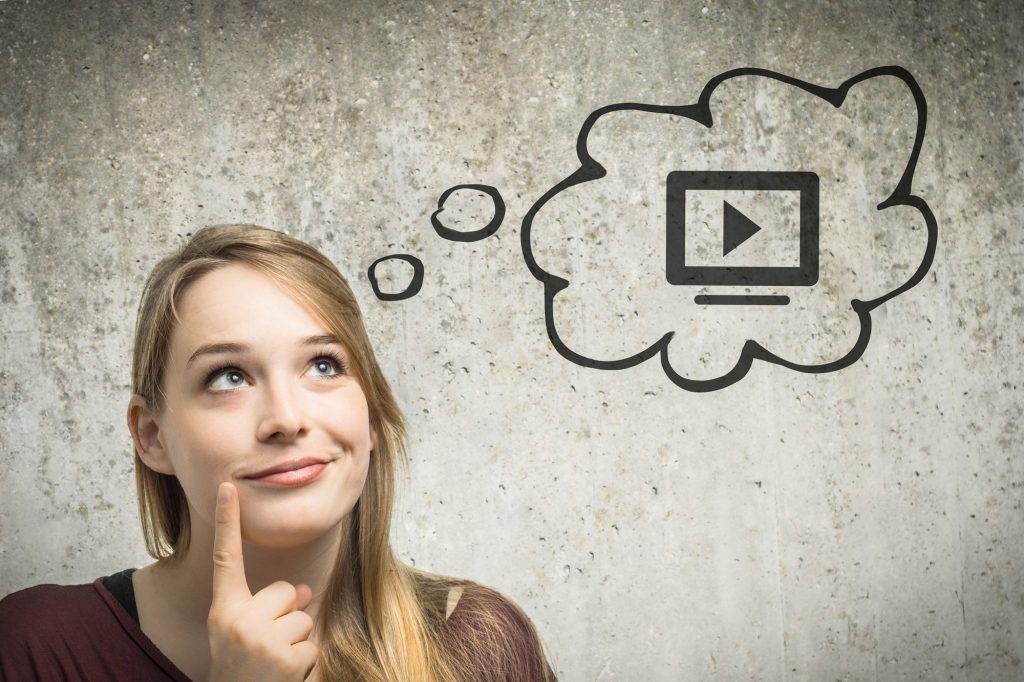 If current internet usage trends continue, video content could drive 82% of all internet traffic by 2021. As YouTube has become the second largest search engine after Google, it's important that you're not only creating videos but getting valuable YouTube hits. If your brand isn't working on your YouTube SEO, you risk falling behind the competition.
No matter what industry you're in, there's a way to promote your brand through YouTube content. Whether you're in industrial engineering or dentistry, you can show off cool new technology. If you're in fashion or technology, you could be sharing new products and conference presentations.
If you're not sure how to best utilize YouTube SEO standards to promote your brand, follow these 9 tips for videos that get major traffic and drive profits.
1. Pick A Good Filename For Better YouTube SEO
While you might not think it matters, your video's filename ends up in the site's metadata, which contributes to search traffic. If your file is named "XYZ123.MOV", that might have been a useful name for your camera, but it's of no use to web crawlers.
Choose something that describes the video like "best-shoes-2018.mp4" or "new-Steinway-piano.avi" so that search engines can make sure the file relates. This will bump up your rankings and lead to more traffic.
2. Keywords In Titles
Your main keyword needs to be one of the first words seen in the title, description, and tag of the video. While you may think you should put your brand first, you'll get a broader range of views and hits if you put it later.
Your title needs to grab the attention of viewers, so make it short and sweet. Strong titles lead to better clickthrough rates and will draw extra attention if your keyword shows up in other types of searches.
3. Keywords In Voiceover
If you're making a video with a voiceover, you're going to want to at least automatically generate a script. With this tool, you can utilize YouTube SEO by having your keywords said a few times in the course of a video.
When web crawlers see your keyword pop up in the script, they'll rank you higher when relevant searches are made.
4. Upload Your Own Script
In addition to utilizing YouTube's own closed captioning tool, you should create your own script. While it might be time-consuming for a long video, it can help you to generate more traffic to your video.
By putting your unique keywords and keyword phrases all throughout your script, people will your keyword as they scroll past it on social media. Search engines will also see organic uses of your keyword and give you a bump in rankings.
While it's easier to let YouTube take care of it, their algorithm is still imperfect and can take some time to massage for the right result. Take matters into your own hands by adding your own script.
5. Become An Authority
Think about ways you can create a series of videos that are all connected to one another in content, not just because you produced them. By connecting a set of videos together, you can build a channel and let one video lead your viewers to the next.
If you create a series of how-to videos that include your products, you could also show new uses for your products that viewers hadn't thought of. You'll create a market just by showing what your products can do.
Don't be afraid to give your audience a view behind the curtain. It shows you've got plenty of information, so much that you can afford to give some away. Building brand authority is one of the most important SEO trends that you need to have baked into your strategy.
6. Make Regular Updates
Search engines privilege channels and sites that upload unique content on a regular basis. Even if you record 10 videos in one day, release them once or twice a week at regular intervals to build your audience and YouTube SEO ranking.
A channel that hasn't been updated in over 6 months might seem stale and untended. Make sure you're finding ways to generate regular content, even when times get busy. Have some content on reserve for the busy times.
You can create a schedule to anticipate these times by hiring a company to handle marketing services. They'll make a schedule and ensure that even when things get hectic, you'll still have content to share.
7. Respond To Users
You'll usually get a notification when a user comments on your videos. Make sure that you stay engaged with them by responding.
Even negative and critical comments can be spun in such a way to let you look good. Always be responsive and positive, no matter what comes at you.
8. Connect Through Playlists
Find other brands that are doing something similar to you and create a playlist that includes some of their content. When they see that you're connecting to them, they may thank you by returning the favor.
Don't be shy about asking local businesses or other members of your community to include you in their own playlists. You can build viewership and SEO ranking by building the community.
9. Ask For Likes
Feel free to ask people to like or comment on your videos. The best way to generate comments is to end your videos with a divisive claim related to your field. Something like "I think chewing gum is the best adhesive, but tell me what you think in the comments" will get you lots of feedback.
Don't incentivize comments or likes. You'll get flagged for violating the terms of use and this downtime will really hurt your rankings.
While offering a prize or discount to people who comment or like your video, it's actually frowned upon by YouTube
YouTube SEO Strategies Can Make Traffic Soar
Building a strong SEO strategy takes time and discipline but can greatly take advantage of the time people spend online. With more mobile users spending half of their day looking at photos and videos, you could see great returns in just a few months.
If you're ready to take your SEO tactics to the next level, check out our list of essential SEO website tips to make sure you have all of your bases covered.