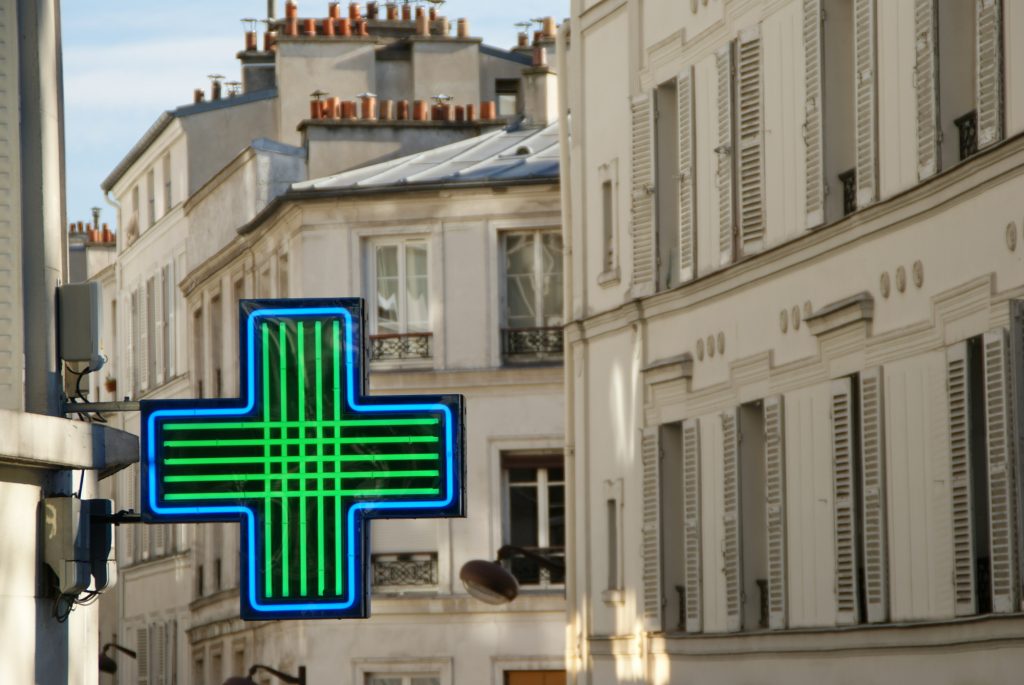 There are tons of national pharmacies on just about every corner. It's hard to figure how to stand out in a sea of corporate drugstores–you'll need to get creative and leverage both online networks and in-person methods.
Follow these five awesome tips to market your local pharmacy.
1. Rely on Word of Mouth
Word of mouth marketing is one of the best ways to get some buzz for your community pharmacy.
First, you'll need to give people something to talk about. For example, mention things like small business Saturday, or another event you're participating in.
You can also utilize the power of referrals. Ask local physicians to send patients your way, and ask current customers to bring in friends and family. Aside from asking for support, you'll need to show that you deserve it; are your prices fair, do you provide friendly, reliable service?
Finally, don't discount the power of Yelp or other review sites. Offer a discount to customers who write a review to get the ball rolling. Do note, however, that you will need to have a website in place, as well as a Facebook page.
2. Build Partnerships
You're a community business, leverage the power of your community by sponsoring charity events, develop community outreach events, and making yourself a presence at all things from parades to the farmer's market.
When the community sees you helping out and getting to know the residents, consumers will want to support you over some kind of no-name business.
3. Social Media
Think Facebook, Twitter, LinkedIn, and–surprisingly– Google+. Social, of all stripes, is non-negotiable for a local pharmacy. Even this Canadian pharmacy is utilizing social channels to generate business. If you're not on social media, you're missing out on free (or affordable) exposure.
Ask people to share your content. Tag other companies in your area and share their content–chances are, by spreading the social media love, you'll get some likes and follows in return.
For marketing best practices, use our keyword tool to find the right words to serve as a starting point for social posts and blog content.
4. Take to the Mail Boxes
Direct mail is still relevant! Try sending flyers out to promote your offerings. While digital marketing is the default these days, don't discount the power of a tangible object.
Direct mail allows you to send targeted messages to your audiences–think older people, families with kids, or people who haven't come in for a flu shot.
5. Think TV, Or Radio
Check in with your local public radio station to see if you can sponsor an event or act as an underwriter. NPR stations offer free advertising in exchange for a donation, so that might be worth checking out.
Additionally, look at local newspapers to see if you can take out an ad. City-wide papers and smaller local ones may be a good way to reach those customers who don't spend a lot of time online.
And rounding out the local media trifecta is your local news station. Give them a call and see if they ever do any small business segments, or if there's a way to pay for ad space. If you're on a tighter budget, see if someone is willing to do an interview at your pharmacy.
Need Help with SEO Tips and Tricks? Check Out Web Confs
Getting the lay of the land when it comes to blog posts, backlinks, and beyond is essential, whether you're a pharmacy or an e-commerce shop.
Browse through our guides for more tips on how to market your local pharmacy to your ideal audience.