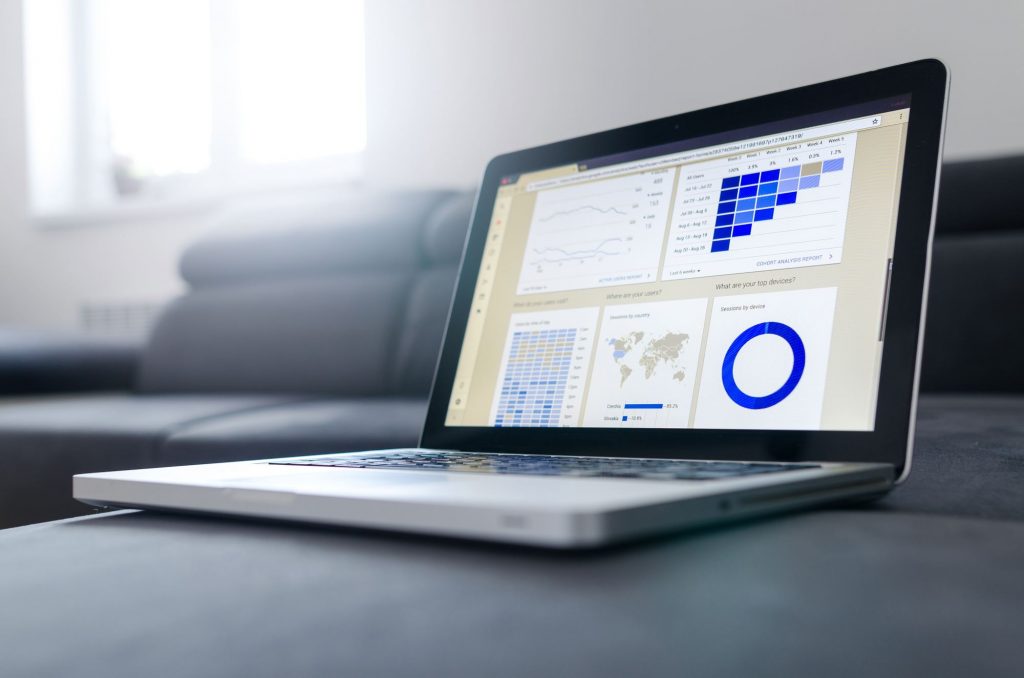 As the internet has evolved, so has the language we use to define its marketing trends and best practices.
We've all thrown around a host of acronyms that baffles our clients and sometimes even ourselves.
That's because we use our own jargon without knowing exactly what it means and how it relates to our business on a daily basis.
One of the most common questions I hear from clients is "What is SEM Vs. SEO?" While the two acronyms are separate entities, they also relate to the other.
To help clarify these well-used acronyms, this post will discuss their definitions, uses, benefits, relationships, and results.
Without further delay, here is the 411 on SEM Vs. SEO
An Overview: SEM Vs. SEO
While these terms are often used interchangeably, each has its own distinction. SEO means Search Engine Optimization.
Search Engine Land defines search engine optimization (SEO) as "the process of generating website traffic from free organic natural search results of search engines" like Google, Bing or Yahoo.
On the other hand, this popular search engine website identifies SEM as increasing website traffic by "purchasing ads on search engines."
Although originally internet marketing used SEM to define both SEO and SEM practices, where SEO was part of the larger category of SEM, now it has changed and a distinction has been made.
SEM means paid search. SEO means non-paid or organic search.
Search Engine Optimization (SEO)
SEO is constantly changing thanks to Google's frequent algorithm updates. But one thing about SEO is constant: SEO includes both on-page and off-page SEO. This means one is on-site and the other is off-site.
On-page SEO refers to these specific factors:
Keyword-optimized content placed in the right places, like titles, headings, subheads and body copy
Page speed that's optimized for performance
Keyword-driven metadata, meta descriptions, heading tags, image and video tags and alt tags
Keyword-enhanced URLs
The ability to share your keyword-optimized content on social media
On the other hand, off-page SEO are things you don't see on your web pages.
Off-page SEO consist of the following elements:
Link building to drive traffic to your 2mhost website that's fueled by receiving high-quality backlinks
Social media shares from FB, Twitter, YouTube and other social platforms that direct people to your landing pages and blog posts
Links from social bookmarking sites like Digg and Reddit and a whole lot more
Similar to on-page SEO, when creating off-page SEO, make sure your content is high quality and relevant to your target audience or buyer personas.
With time, making steady efforts for both on-page and off-page SEO will drive organic traffic to your website and inbound links that can turn into conversions, which means leads and sales!
It's also important that you keep up with SEO to maintain search rankings by regularly managing and updating your website keyword optimization.
Search Engine Marketing (SEM)
SEM involves driving traffic and gaining search visibility by paid search engine advertising with Google or other search engines.
You've probably seen the first four text ads on the page when searching for a product on Google. Those text ads are SEM advertising.
This type of advertising is known as PPC, short for Pay Per Click advertising, which means everytime someone clicks on your ad, you pay. If they don't click, you don't pay anything. What you pay is determined by Cost Per Click (CPC).
PPC enables advertisers to target buyers through ad copy that's relevant to their market's search queries (questions) and keyword searches.
These advertisements appear in Search Engine Page Results (SERPs) before organic search listings in the top four positions of the page.
They're also found alongside the page which often contains pictures of web page content, landing pages and blog content for a visually pleasing opportunity to attract potential customers
SEM Platforms and Opportunities
It's no secret Google AdWords is the most popular SEM tool for placing advertisements.
However, there are some other SEM methods such as Bing Ads, the second most popular for ad campaigns, and Yahoo Search Ads comes in third.
Each ad service comes with its own tools and methods of advertising.
They can include targeting audiences by geographic location, creating keyword-driven variations in ad groups, setting ad budgets and writing advertising content with select keywords.
Others include measuring metrics such as click-through rates, the average cost per click, clicks, and impressions.
There are other factors to launch and maintain efficient paid search strategies, but the above I mentioned are significant for anyone learning paid search advertising.
If you want to integrate your SEM efforts to work with organic SEO, check out Google Adwords for some ideas and suggestions.
SEM Vs. SEO: Which is Best?
When it comes to choosing which is best, opinions differ as much as PCs versus Macs or iPhone vs. Android technology. But one thing is for sure: high-quality SEO lays the groundwork for SEM through optimized content.
On the other hand, SEM efforts can end up in a vacuum without high-quality landing pages and blog content optimized for search which affects visibility on SERPs.
Organic SEO that's well maintained for the long haul is less expensive, but it needs to be maintained and updated with new content and promoted on social media on a regular basis.
If you're launching a brand new website, and if you have the budget, SEM can provide key visibility in the short term while you build up organic SEO which, as I mentioned, takes time.
SEM can be achieved with a targeted PPC ad campaign. What's not advised is to ignore organic SEO and rely only on search advertising for the long term.
SEM Vs. SEO Recap
Now that you know some of the differences, it's time to determine what's best for your company.
What's better? SEM Vs. SEO? Now that you know what they both mean, you decide.
Need help and advice on everything SEO? Visit our website for a comprehensive selection of SEO tools and informative articles.