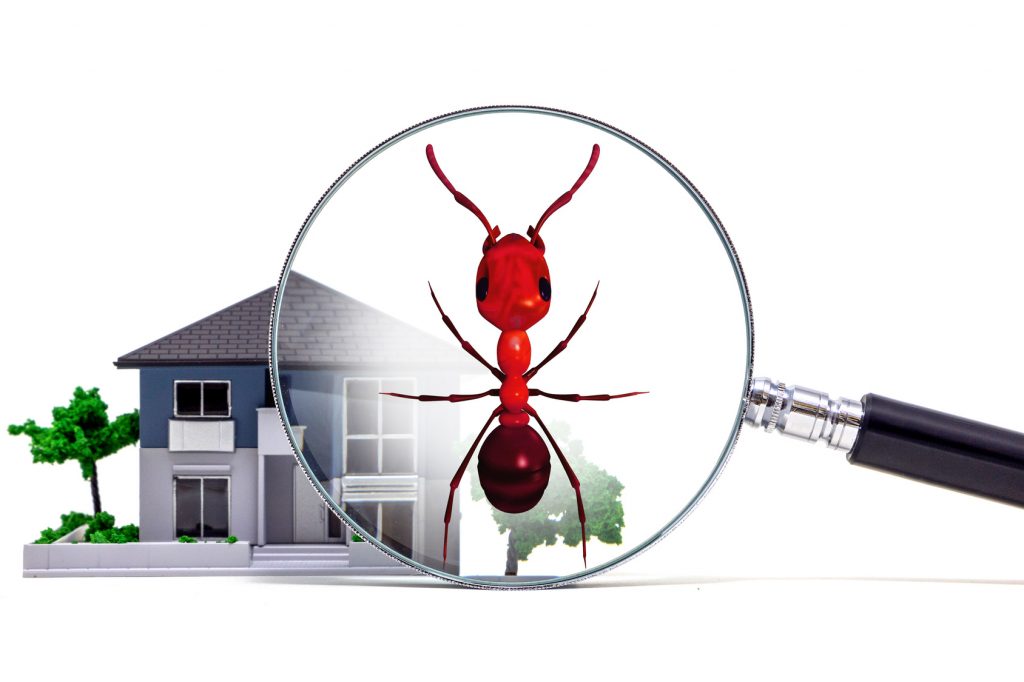 Even for a web design expert, creating a great new site is tremendously difficult. It requires the right amount of creative flair with technical know-how that few have.
No matter how difficult creating that site may be, it's still a necessity.
At the end of the day, your website is a 21st-century business card. It needs to show customers who you are, what you offer, and why you're the best fit for their needs.
And since your competition likely has a web presence, there's a lot of pressure riding on your site. But with a few quick pointers, your pest control site can impress.
Read on to learn some tips on how you can blow your competition out of the water with a great looking website.
5 Tips for Your Pest Control Website Design
1. Design Your Pest Control Website With the End User in Mind
When you're designing your pest control website, you should always keep the end user (someone who actually buys a product or service) in mind. After all, they're the ones that will spend the most time on the site so usability is key.
Make sure that your menus are clean and concise. Whether you use side navigation or a more traditional design, try and predict how customers will use your menus and work from there.
You'll also need to make sure that your site loads quickly. After just a few seconds of waiting, users are ready to head to a different site. You've got a few seconds to make that all-important first impression, so make it count.
2. Create and Post Great Original Content
In order to keep generating traffic to your site, you'll need to give users a reason to come back. One of the best ways to do so is by creating a thoughtful, engaging blog.
Your blog should consist of relevant, localized content that will help your audience. Again, this will require a bit of prediction on your part, but it can help you get more traffic.
There are a few core tenets to creating and posting great content that you'll want to be aware of and utilize:
Short, concise paragraphs
Easy to understand language
External and internal linking (for SEO)
A strong CTA (call-to-action)
A regular posting schedule
3. Integrate Customer Reviews
Here's a quick tip: the more customer reviews you can gather the more reputable your business will seem. It's been reported that most users will do a bit of research before contacting a company.
User reviews tend to be one of the biggest factors in whether a customer will contact a company or not. Cut out the middle man and post the reviews directly to your website.
Let your former clients do the selling for you. Use these client reviews as a ringing endorsement of your services. A user is more likely to trust a review over some copy.
4. Include Plenty of Images
Of course, a great website needs to be visually striking in addition to hosting great copy. Be sure to include tons of hi-res images on your website as well.
For instance, if you're posting a new blog about the best mosquito misting system, you could include an image of each system beneath their listing.
The more relevant the image to your specific pest control business, the better. Posting images of your staff and building lets users feel connected to your business.
5. Optimize Your Landing Page
The end goal of your pest control website is to drum up some business. But in order to do so, you'll have to get users past your landing page.
While this seems like it should be easy enough, it's far trickier than you'd imagine.
Make sure that you've implemented each of the following elements into your home page:
Menu system
Copy including a brief intro to your business
Contact information
Links to other areas of your site (within your copy)
Hi-res images
Space on the side for customer reviews
Conclusion
Building a great site isn't easy, but these 5 tips will no doubt help your site succeed. Soon you'll have more traffic than you could imagine.
And don't forget, you've got tons of great tools at your disposal. From SEO tracking to basic analytics, use these tools to better your site.