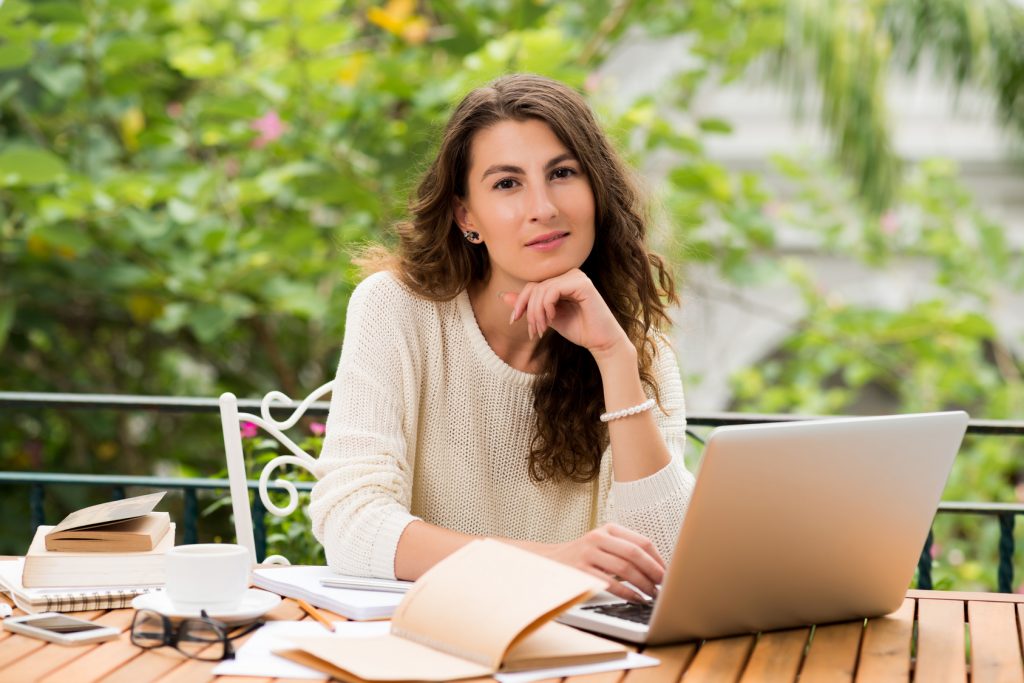 Looking for the best ways to gain exposure online? Want more traffic and sales? Then you should consider using guest blog posting services.
Guest blogging has emerged as one of the best link building strategies.
When done right, it can expand your reach and increase website traffic. It's also a great way to establish yourself as an industry expert.
Millions of bloggers are willing to accept guest posts. This helps them keep readers engaged and attract traffic. About 62 percent of people say that blogs with multiple authors are more credible.
Once you have content posted on other blogs, you'll reach a wider audience. The blogs where your content goes live will get more traffic. Blog owners will save time and provide readers with brand new content.
As you see, guest blogging is a win-win for everyone involved.
Let's see how guest blog posting services work and why they're so great for your business!
How Does Guest Blogging Work?
This marketing strategy involves posting interesting, well-written content on other websites. The goal is to drive traffic and build quality links.
Guest blogging also helps increase customer engagement and boosts your authority online.
Business owners should target high-authority sites that are relevant to their audience. This will give them access to a larger audience and boost their credibility.
Let's say you're running a fitness apparel business. You can post content on blogs related to health, fitness, lifestyle, or sports.
For instance, if you're targeting a lifestyle blog, write a post that shows people how to start exercising. Mention your brand or link to one of your products in the article body. Make sure it sounds natural.
It could be something like: Wear a cotton tank top that allows you to move freely. Avoid tight clothing and synthetic fabrics. Use cotton tank top as anchor text and link to your site.
In general, guest bloggers can add a short bio along with their website address on the post page. If your posts are unique and engaging, readers will share them and visit your site. This will increase brand awareness and help build your visibility.
Guest blog posting services make everything easier. The companies offering these services will research the best blogs in your niche. They will also create custom content and pitch bloggers on your behalf.
Your only job is to let them know what you need. They will make sure the content is unique and relevant to your target audience.
The Benefits of Guest Blogging for Business
Whether you want more sales, authority, or traffic, guest posting is the way to go.
This marketing strategy can generate leads and boost your revenue. It also helps you build meaningful connections with other business owners.
However, guest blogging doesn't work for everyone. If your only purpose is to get links, you'll fail.
The key to success is to provide quality content that people will actually read. If your content is good, it will be shared and attract prospects.
Also, it's important to choose the right blogs. Posting on irrelevant or spammy blogs can hurt your rankings. Make sure your content goes on quality platforms that are somehow related to your niche.
If you choose quality guest blog posting services, you won't have to worry about these things. Your content will be featured on reputable blogs with a high Page Rank.
Let's cut to the chase and see how guest blog posting services benefit your business!
Get Quality Traffic
Guest blogging helps put your content in front of thousands of readers. A well-written post can go viral and drive steady traffic to your site.
Your chances of success are even higher when the content goes on popular blogs. This way, more people will see it and share it with their friends.
Research indicates that longer articles drive the most traffic. They also get the most shares on social networks.
Make sure your posts include relevant images. This can boost your traffic by a whopping 94 percent!
Use infographics, diagrams, and quality photos that relate to your content. Almost any type of image is better than none.
The most popular blogs have loyal readers who check out every new post. Thus, having quality content published on a reputable site guarantees traffic.
Build Relevant Links
Guest blogging is one of the few link building strategies that stood the test of time. Business owners who blog receive up to 97 percent more links to their sites.
Having links from authoritative sites will improve your rankings. As a result, your website will appear higher in search results.
Links from low-quality blogs, on the other hand, can affect your rankings. Your credibility will suffer too! What will your readers say if they see your name on a site promoting link exchange schemes?
To build quality links, choose guest blog posting services that meet these criteria:
The post is unique and engaging.
The content goes on well-established sites in the same niche as yours.
The content provides value to the target audience.
The site where the post is published has a loyal readership and offers useful information.
The content shows your expertise and brand personality.
Check the content before it goes live. Make sure it's not spun or copied from another site. Ask the service provider where the posts will be published.
Avoid guest blog posting services that provide links from:
Blog networks
Blogs that only publish guest posts
Websites using black hat SEO
Websites that are outdated or have just a few posts
Websites promoting adult content, illegal drugs, or gambling (unless you're running a sports betting site)
The purpose of guest blogging is to capture new readers and drive targeted traffic. A quality post should add value to the site where it's published. This will naturally boost your traffic and backlinks.
Establish Your Authority
Guest blog posting services make it easier to establish yourself as an authority in your niche. It's a great way to share your knowledge and connect with like-minded professionals.
Posting an article about wealth management on Business Insider will boost your reputation. Professionals who write for large media outlets are seen as authority figures.
The most popular sites and online magazines only accept quality content. They are looking for original stories, relevant research studies, and expert opinion.
If you're going to cover a common topic, do it in new, exciting ways. Come up with a new perspective or a study that raises controversy. Don't just write something generic.
Strive for originality. Prioritize quality over quantity.
If you're not a stellar writer, hire a professional. The companies that offer guest blog posting services can match you with a writer who understands your niche.
They typically work with experienced writers specializing in different areas. Some know the ins and outs of social media and SEO. Others are experts in finance, health, or software.
A talented writer knows how to create catchy headlines and structure the content. He can also make your keywords fit into the post in a natural, friendly manner.
Gain Exposure
Guest blogging can skyrocket your exposure and popularity online. Quality content won't do anything for you unless people can easily find it.
Perhaps your website is new and has little traffic. Or it focuses on your product, with less emphasis on content.
In this case, guest blog posting services can make all the difference. You'll gain exposure for your site, reach a new audience, and make a name for yourself.
Your content will be read by influential bloggers and industry experts. If they like what you write, they'll reach out to you. This is a fantastic opportunity to expand your network and build relationships.
Let's say you're writing an article called: 5 Genius Ways to Market Your Startup on a Tight Budget.
Mention the things you've done to help startups grow and increase their reach. If your post is good, you'll land new clients and gain exposure in the startup community.
Business owners will contact you on Facebook, LinkedIn, and other platforms. They will ask for advice and share their ideas. Some will request a quote for your services.
Generate Sales
Customers trust blogs. These publishing platforms rank as the fifth most trusted source of information.
About 61 percent of U.S. customers have bought products or services after reading about them on a blog.
Posting content on authoritative blogs will result in more sales. It also helps strengthen your brand, which further boosts your marketing efforts.
Think of guest blog posting services as an investment. This marketing strategy can take your business to the next level.
With guest blogging, you'll reach a laser-target audience that's ready to buy your products. From this perspective, it works better than social media marketing.
The key is to figure out where your prospects are spending their time. What blogs are they reading? What topics are they interested in?
Use web analytics and social media stats to create a buyer persona. Determine who your ideal customer is and what goals drive his behavior.
Is he struggling with a specific problem? Or perhaps he wants to grow his career and build a successful business?
Ask yourself what factors influence his purchase decision. Find out more about his needs and wants. Come up with a post that addresses his concerns.
Publish your work on blogs where your customers could be hanging out. If you're targeting startups, look for websites that provide information on business and marketing.
Or you can search for companies offering guest blog posting services. They will assess your audience and come up with topic ideas.
This way, you'll reach prospects who are interested in what you have to offer.
Increase Your Reach on Social Media
Guest blog posting services and social media marketing go hand in hand.
As we have mentioned earlier, most blogs allow guest writers to include a short bio. Here you can say a few words about yourself and your business. You may also add a link to your site and social media pages.
This makes it easier for prospects to reach you online and share your content.
Some will follow you on Twitter and "like" your Facebook page. Others will subscribe to your blog and send you an invitation to connect on LinkedIn.
Every time you post updates on social networks, they will read them and check out your site. It's a simple, effective way to grow your social media audience and get your content shared.
Google and other search engines use social media signals when ranking web pages. They look at the number of shares and likes to determine content quality.
The more people share your posts and leave comments, the higher your site will rank. With guest blog posting services, it's easy to build a strong online presence.
Build Your List
How many email subscribers do you have? What if their number would double or triple?
Guest blog posting services can help grow your list in a short time.
Gregory Ciotti, a popular writer and content marketer, got 36,733 email subscribers thanks to guest blogging. A single post brought him over 6,000 new subscribers.
He recommends marketers to thoroughly research the topic before sending a pitch. Ciotti also outlines the importance of examining themes and patterns on the site.
Guest blogging isn't a magic bullet to grow your list. It takes planning and consistency.
Writing great content is just the beginning. Your posts need to match the target audience and fill a gap in the market.
You must also include a strong call-to-action and show prospers what you expect them to do. End your post with a question. Encourage readers to join your list to learn more about the topic.
Take full advantage of your author byline. To grow your list, add a link to an eBook or report that covers the topic in-depth.
Do You Really Need Guest Blog Posting Services?
Quality content is the foundation of successful guest blogging. If you're like most marketers, you might lack the time needed to write.
About 70 percent of marketers don't have a content strategy in the first place. Approximately 65 percent are not sure what type of content works best. More than half don't know to produce effective content.
This is where a guest post service can come in handy.
Professional copywriters can research your audience and craft quality posts that fit your niche. This will free up your time so you can focus on the core aspects of your business.
The world's best marketers are using guest blogging to expand their reach. Your competitors might be doing it too!
Have you ever tried this strategy? Share your results below!