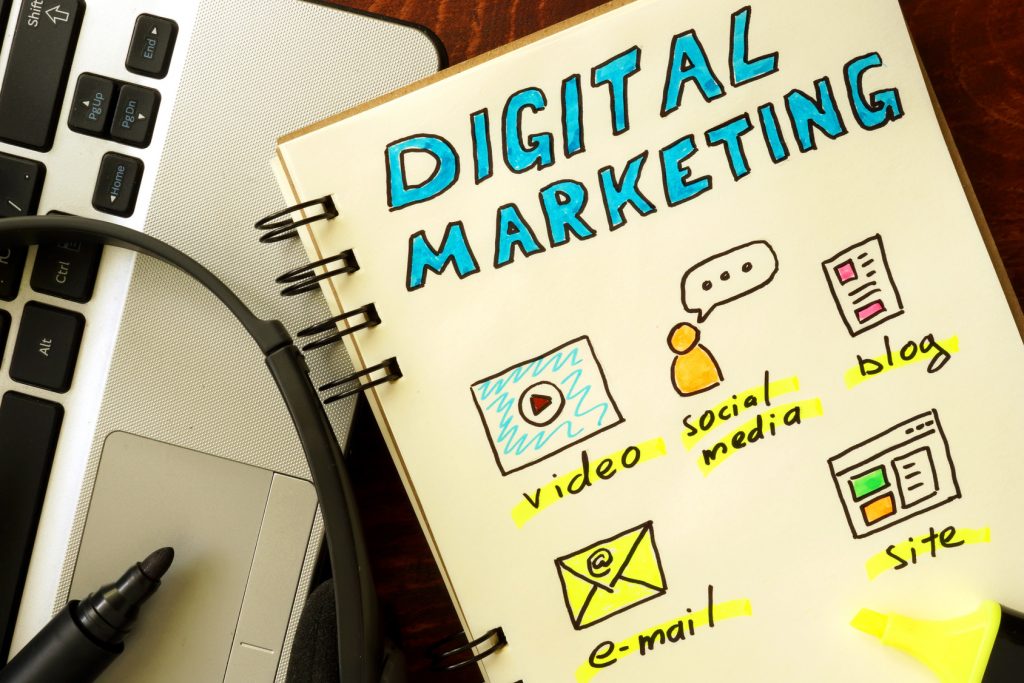 Companies looking to compete in today's market need to own and operate websites. Yet, what sets a successful company apart from a stagnant one is a willingness to promote online.
Search engine optimization (SEO) is the nature of digital marketing today. It's a practice that enhances a website's ranking in search engine results.
As more people use the internet to find businesses, the more prominent SEO becomes. Companies that want to succeed need better search engine rankings.
To appear higher in search engine results, a website needs an SEO campaign. There are several components to SEO, but some are more effective than others.
Here are 5 excellent and effective elements to successful SEO…
1. Mobile Optimization
More consumers today perform internet searches from their mobile devices. Which means websites need to function faster and more efficiently on smartphone devices.
Mobile device users want to have an easy time reading content. Smartphones come in many different resolutions and sizes. So, it's often difficult to produce content that's easy to read.
When users have a hard time viewing content, they tend to click away. This impacts a website's performance and can result in lower search engine rankings.
That's why many companies make separate websites solely for mobile devices. By doing so, their readers have a better experience viewing the website's content.
Other companies make their websites responsive to any mobile device. No matter the device in use, these websites adapt to any screen size and resolution.
There are several ways to make a website more optimized for mobile use. But a high-performing website is the most important of all.
2. Audience Monitoring with Google Analytics
Any company that has ever produced a successful SEO campaign understood its audience. Without an audience, no company stands to grow.
There are many ways for a company to target and track a digital audience. But one of the most effective ways is with Google Analytics.
Google Analytics is an online tool that allows websites to track their statistics. This tool analyzes the following:
Total number of page views
Average user session length
Which web browsers users log in from
Location of users & their device types
Best performing content vs. worst performing
There are several other elements that Google Analytics monitors. It's not only free and easy-to-use. It's one of the best online tools for tracking website statistics.
3. Local SEO Content
Local SEO is a specific practice within search engine optimization. It works to promote a company's goods and services to the company's local clientele.
A local SEO campaign needs informative and interesting content. The content needs to be relevant and enticing to the local audience specifically.
To generate the most readers, the content must include local keywords. Websites that use unique keywords to an area are more likely to appear in local searches.
For example, people looking to buy property may search villas for sale in any given area. Companies that sell property would then want to include content that uses keywords like "apartments in…" or "houses for sale in…".
By implementing local SEO content, companies garner more views from their target audience. Google Analytics can also help with keyword brainstorming based on web statistics.
4. Social Media Marketing
Companies that want to swim and compete need to promote their businesses on social media. The majority of successful companies use social media as part of their SEO campaign. The ones that don't suffer the most.
There are several popular social media platforms that enhance marketing. Some are more useful than others, but it depends on the industry at hand.
For example, small companies can generate more customers with Instagram than on Twitter. That's because Instagram allows companies to produce visual and written content.
Twitter is much more limited compared to Instagram. But it's a great platform for announcing sales, promotions, and publications.
In any case, any company that wants to promote itself should make social media part of their SEO efforts.
5. Off-Site SEO Campaign & Backlinking
A website isn't confined to its own web pages and social media accounts. In fact, websites can extend their SEO efforts beyond their own domains.
One of the most effective practices in off-site SEO is backlinking. Backlinking is when a web page links to another web page.
Google and other search engines value websites that link to other websites. They especially favor websites that link to popular, high traffic websites.
Backlinking not only produces more traffic but gives a website more credibility. This credibility is something that search engines use to rank a website.
Companies can benefit significantly by networking and securing links from other websites. While there are a few aspects to off-site SEO, backlinking is the most effective practice.
SEO is the Future of Marketing
Off-site SEO, local SEO, and mobile compatibility are just some of many practices. Companies looking to promote need to include a healthy balance of all these, and more.
SEO is evolving in prominence and in practice. As technology develops, SEO is becoming more complex. That means companies need to stay updated with the growing changes in SEO practice.