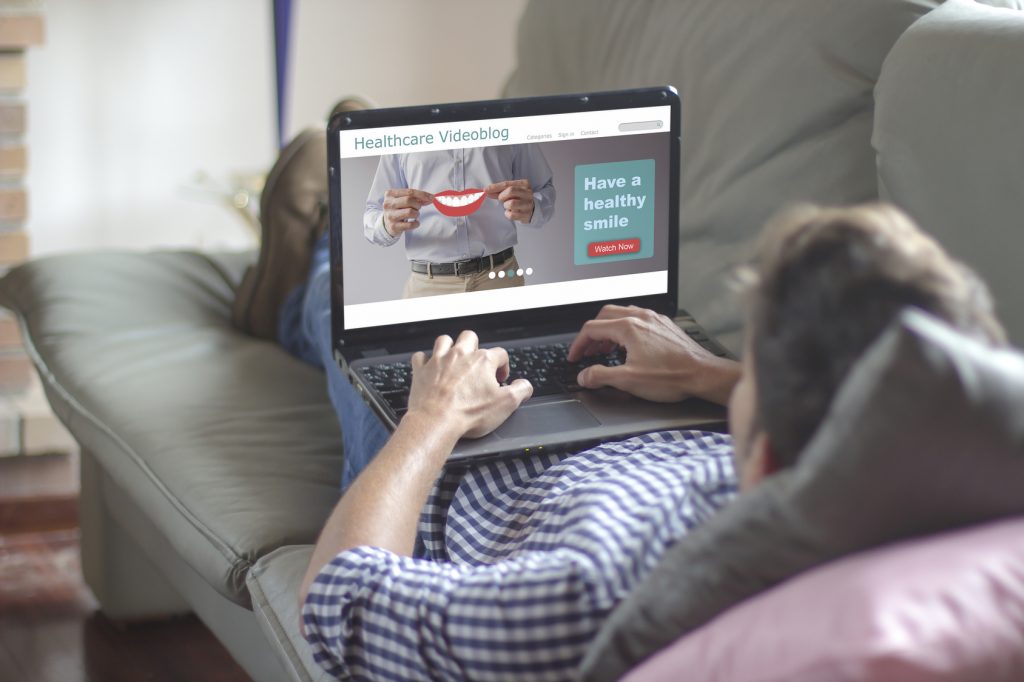 The Digital Transformation of business has fundamentally changed the way businesses are run.
In today's market, it isn't enough to just provide stellar dental services. You also have to meet the digital expectations of potential customers if you're ever going to drum up new business.
If you've launched your website and begun investing in your online presence then it's time to start thinking about dental SEO tactics that will get your practice noticed.
Here are five SEO tips to get you started:
Claim Your Online Profile
Seach engines allow small businesses to create their own little profile that will appear if someone is searching for a local business.
This means if John Smith is searching for a dentist in Portland, your profile will pop up instead of just a random list of options in the area. People are more likely to click on a filled out and professional portfolio than a random business on a list.
Create Content
It's not enough to have a professional looking website with your contact information and a list of services. Consumers expect you to provide valuable content in the form of blogs, articles, YouTube videos and more.
Having content that will provide information for potential customers will boost your dental SEO by leaps and bounds. It might seem difficult to think of topics to write about, but once you're in the habit of providing content it will become just another part of the business.
Dental SEO Means Localized Keywords
Finding a dentist is entirely localized. No one wants to drive an hour to the dentist! Even if they're the best dentist in the world.
So when people search for a dentist online, they type in something like "Haymarket dentist." To increase your rankings for local dentists, sprinkle your content with keywords that are directly related to your local area.
Use Yelp
Yelp can be the enemy or the ally. If you use Yelp correctly, you are leveraging word to mouth reviews which are the most powerful marketing tactics available.
As a small business, you can improve your dental SEO by taking advantage of the most basic features of Yelp. Fill out all of the details about your business on your Yelp profile. Add attractive photos and respond regularly to comments, questions, and reviews.
More than 142 million people log onto Yelp each year. It's a great free way to start cultivating a useful online presence.
Keep an Eye on Online Profiles
There are other sites that have online profiles for local businesses, such as Yahoo Localworks and WhitePages.
You need to check these profiles and keep on top of your online reputation. The more involved you are in crafting your online reputation the more you can control it for your benefit. You can often add information to your online profile on different sites.
SEO web practices might not seem like an important part of running a dental practice but in today's market, it is. But it's not as elusive or tricky as it sounds! Spend some time implementing these five tips and you'll see results quicker than you'd think.