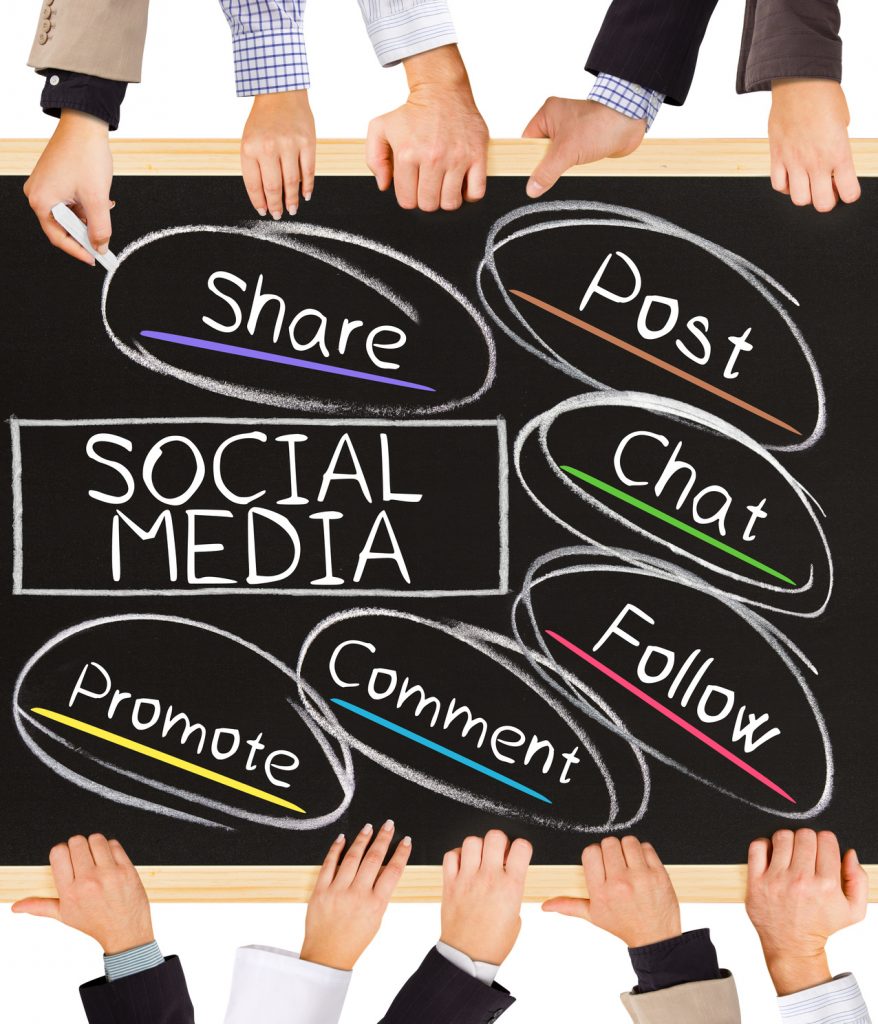 When it comes to promoting your business, let the tools of the Internet drive traffic to your website.
Every business leader wants to own a profitable and marketable piece of online revenue, but where do SEO (Search Engine Optimization) and Social Media Marketing play a part in the process?
The debate between whether it's more valuable to hone in on SEO over Social Media Marketing is a tough call in today's growing society.
How do you conquer the traffic jam that is SEO and Social Media Marketing at the same time?
Read on for all the information you need to learn WHY they both matter for your business now!
10. People Love Google
It's no lie that Google is known as a user's main source to find out more about basically anything they want.
We Google things on a daily basis; sometimes we even Google more than we send text messages.
Knowing that Google plays a powerful role in promoting your business is key.
Use Google for what it is, a search engine, to take your business to the next level.
Research has shown that 61% of customers are utilizing search engines to help them make purchasing decisions.
Knowing just how many people use search engines means you need to consider adding popular keywords to your pages to jolt consumer interest in YOUR product.
9. Integrate Keywords to Boost SEO
Google is not only useful as a search engine, Google Adwords can aid in promoting your business with higher SEO ranks.
Google Adwords Express can help narrow down what words you should use for your SEO rank.
For example, if you find out that the words "comfy mattress" rank higher than just using "mattress", you can tailor your Adwords to make the most of the words with a higher ranking.
This process can give you less time worrying about your SEO rank so you can focus your attention on Social Media Marketing, that is usually more lucrative.
SEO success doesn't happen in a day, but it is a huge part of the online community.
8. Use Social Media Marketing Tools to Save Time
Managing your social media accounts has become a task that business owners need to accomplish on a daily basis.
It has slowly turned into more of an annoyance to post each and every single day.
You are probably thinking, "Who can remember to post THAT many times?"
And the answer is because a business owner uses the power of apps like Hootsuite.
Let me ask you this, are you still trying to balance…
Twitter
Facebook
Tumblr
Pinterest
Instagram
Reddit
Snapchat
Stumbleupon
WITHOUT the help of apps that will change the way you market your business?
Hootsuite is just one example of a social media marketing management app that can save you time, energy, and money in a flash.
You can organize posts to each social account right down to the hour you want them to go live.
The best part of this app is that when you need to focus on an important task, your scheduled social media posts will continue to upload!
No more multitasking. No more struggles to post every day.
7. Interact With Customers
The original purpose for social media to be SOCIAL!
Don't limit yourself when it comes to talking about your business with others, you may find some new potential customers!
When you need to drive traffic to your website, consider converting one-time buyers into loyal customers by interacting with them.
Customer engagement is a way to organically draw in new and old customers because they can see how you care about providing everyone with the best customer service.
Making your business more relevant and showing that you have compassion will no doubt drive sales.
6. Look At Recommendations
Ever want to purchase a product, whether it's a shampoo or a couch, and check for reviews first?
Most likely you've done this for countless products before.
Customers are going to do the same thing when it comes to what you have to offer, too.
People check product reviews to discover real-life customer feedback when considering purchasing a product.
If you use your social media accounts to not only interact with your customers, but to offer them advice and thank them for their input, then your numbers are sure to rise.
When people recognize great reviews they will in turn trust the positive feedback and are more likely to make the splurge.
5. Target The Right Audience
Use your knowledge of SEO keywords to successfully target the right audience you wish to attract to your individual business.
Do you sell flowers?
Consider possible keywords that are specific to a geological location, such as "spring flowers" or "flowers in Florida".
Using targeted keywords will help you bring in an audience that will definitely be interested in your products.
4. End The Traffic Jam and Encourage Sharing
Participate in contests that promote not only your business, but other similar businesses, too.
The more shares you get, the more traffic will flow to your website.
Team up with a business to create an Instagram giveaway to have one lucky follower win a gift card to both online stores.
All your audience will need to do is follow both of your social media accounts
Now you have entered a mutually beneficial relationship where TWO businesses have larger followings.
3. Connect With Your Audience
Posting frequently on all socials is a no brainer, but continually checking in with your fan base is now a must.
How to easily connect with your followers…
Forming a habit of talking to your audience and building long-lasting relationships is really what makes your business a success.
When one happy customer shares why they loved your product with their followers, you instantly have so much more exposure to a variety people.
2. Stay Relevant
In a market that seems to change overnight, you need to always be prepared for the next best thing.
Be in the know. Research what SEO words will give you the highest rank
The SEO and SMM traffic jam can be prevented by talking to your audience
Keep up with the latest trends
Maintain a sense of what sets your business apart from others, while continually making efforts to be in with the cool kids
1. Analyze Your Traffic
Where do your customers come from?
Are they appearing from Twitter or Facebook?
Or do they pop up via your SEO keywords?
Having this information can help you eliminate traffic jam problems.
You will now be able to predict what areas you need to improve in to up your social game.
Wrapping Up
When it comes down to this traffic jam discussion, both SEO and SMM are two influential tools that can hike your revenues, customer satisfaction rates, and overall website performance, if used correctly.