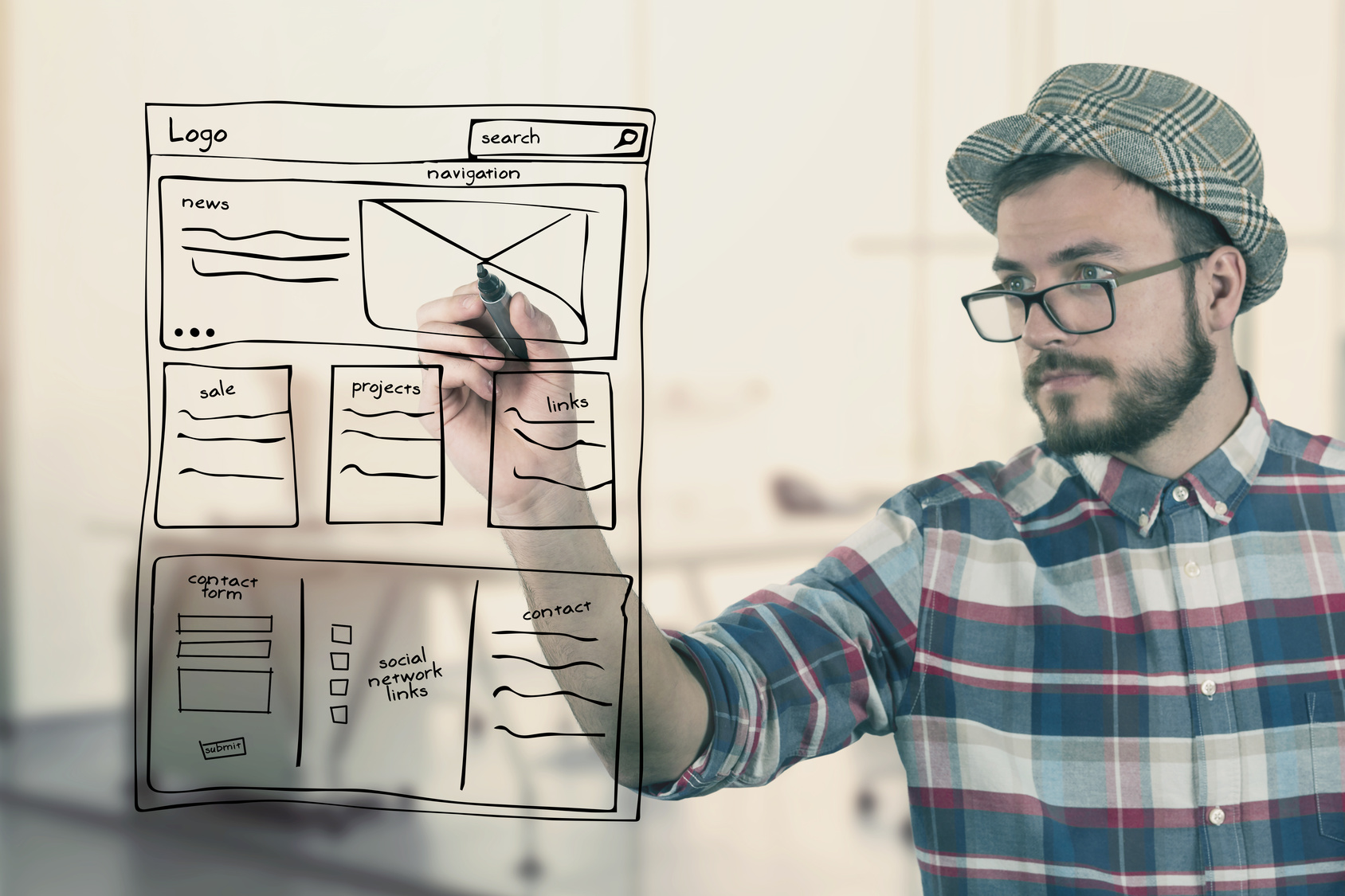 Everyone is talking about SEO.
It is a phenomenon that has changed the way we write. But most of the time SEO solutions are centered around keywords and their use.
An often overlooked component to SEO solutions is website structure. First, let's make clear that website structure is not analogous to website design.
For our purposes here, website structure means: how a website flows and operates.
Now, let dive into how SEO solutions can be derived from smart website structure.
Crawlability
Everything in SEO revolves around crawlability.
Crawlability is all about how easily a search engine can go through your site and understand its purpose. Search engines that can easily access all of your pages, posts, and media give you a better ranking.
What to do:
Use internal links on each page
Utilize breadcrums
Use category names to organize content
Keep it Close to Home
No one wants to have to click 10 times to find the information they came to your site looking for. Neither does the search engine.
Try and keep all content no more than 3 to 4 clicks away from the homepage.
Why?
Clicking and clicking can become cumbersome for the user and it demands the user to reorient him or herself each time they come to a new page. Disorientation, or "How did I get to this page?" is not what you want.
What to do:
Use categories to organize your content
Use keywords to link across and within different catagories
Remember to go back to older content and link it to newer stuff
Experience Matters
People search the internet for entertainment or information. No one likes being bored, confused, or stressed.
You only have 15 seconds to make the user believe that your site is the answer to their needs.
In addition, for SEO solutions, the user experience matters to search engines. Crawlability also takes into account:
click-through rate,
time spent on a site, and
bouncer rate.
What to do:
Make information easy to find
Ensure that your offerings are clear
Aim for a navigation that is instinctual
Have (honest) friends and family go through your site and report on its ease and overall experience
Say it Only Once
It might be tempting to put similar or exact copy on multiple pages or sites, but this will only hurt your search engine ranking. Duplicate pages or blocks of information can be considered by Google (and users!) to be spam.
Plus, with all of the options for internet users out there, duplication can undermine your authority. If you have the same copy on multiple pages, it can appear that you don't know enough to elaborate or care enough to be original.
What to do:
Take the time to organize your content in the most appropriate category and pace on your website.
If you do want to repost a guest blog you've done for another site, consider putting this under a category entitled, "Guest Blogs"
Utilize internal links if content is appropriate in multiple places on your site.
What's Your Address?
Location matters.
While the topic of naming your site is a whole other article, there are some things you'll want to think about when crafting URLs for pages and posts.
Just like when you are looking for a new restaurant in town, the shorter and clearer the address, the easier it is to find.
Search engines are busy, so locating all of your pages and posts with ease should be a priority.
What to do:
Resist using any symbols, and if you must, separate words
Use dashes or underscores, and
Use this tool to create better URLs
Be as Clear as Possible
What is the purpose of your website?
What do you offer?
Before your consumer starts navigating, it should be crystal clear as to what the purpose of the website is.
In terms of SEO solutions, this means thinking like your potentional consumer and using language that he or she would use in searching for what you offer.
It would be counterproductive to consider your branding without thinking about this. You may have the perfect solution to someone's need, but if they don't know this by looking at your website, you will not be successful.
What to do:
Use market research to identify language that efficiently conveys your offering
Revise your copy to reflect findings
Regularly check in with users to see if your wording, links, and images align with the offering
Keep it Simple When you Can
It is a fantastic thing to sell items directly from your website. Plus, it provides validation for the quality of your product and your marketing efforts.
Pages that utilize ecommerce require "https". It is a more complicated code becuase it is what keeps your credit card information secure. More complicated means more complicated for crawlability.
While this security is necessary for your ecommerce pages, it works against your SEO solutions for non-ecommerce pages.
What to do:
Only utilise "https" for ecommerce
Rely on "http" for all other pages
Be Responsive
For customer satisfaction, you will want to be responsive to user inquiries, praise, and concerns. For SEO solutions, you want your website to be responsive.
Responsiveness in website structure means that all content appears clearly and is easily navigatable by search engines on mobile devices.
Google's Mobile-First Web Index is changing how websites are ranked. In 2015, mobile searches outnumbered desktop searches. So, accordingly, Google is searching mobile sites first.
What to do:
Check to see if your website theme is responsive.
If it is not, identify your options for changing your theme or having someone create a mobile version of your site.
Use this Search Engine Spider Simulator to see how your site is viewed
Final Thoughts for SEO Solutions Beyond the Keyword
While choosing images, colors, and design might be more fun for website owners, you cannot count structure out of your SEO solutions.
Make sure your website is responsive, that you keep all pages 3 to 4 clicks away from the homepage, and remember to think like your potential customer when structuring and writing.
By adding SEO solutions to your web structure you improve not only your search engine ranking, but also the experience of your users.