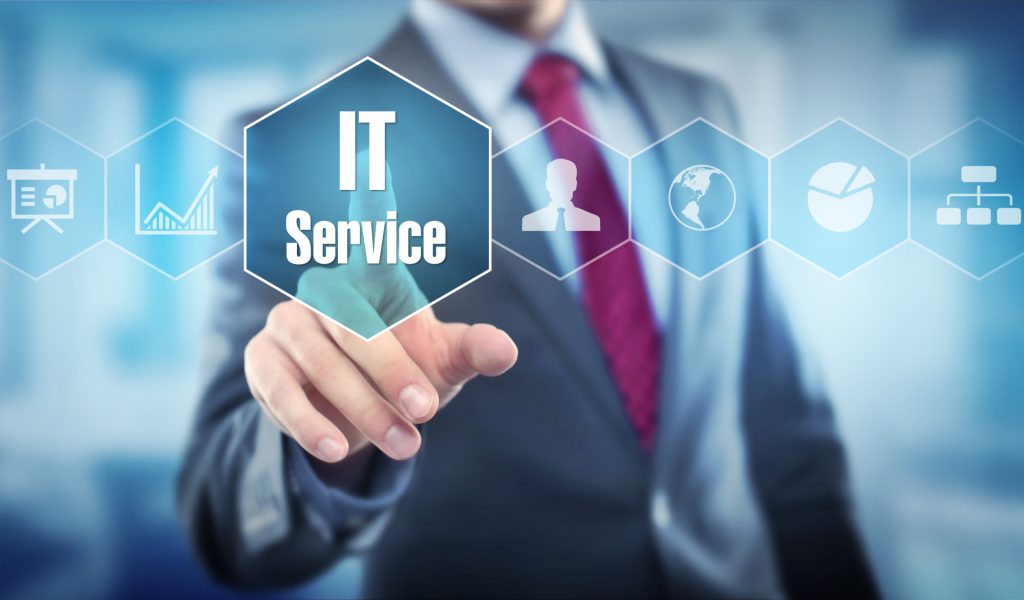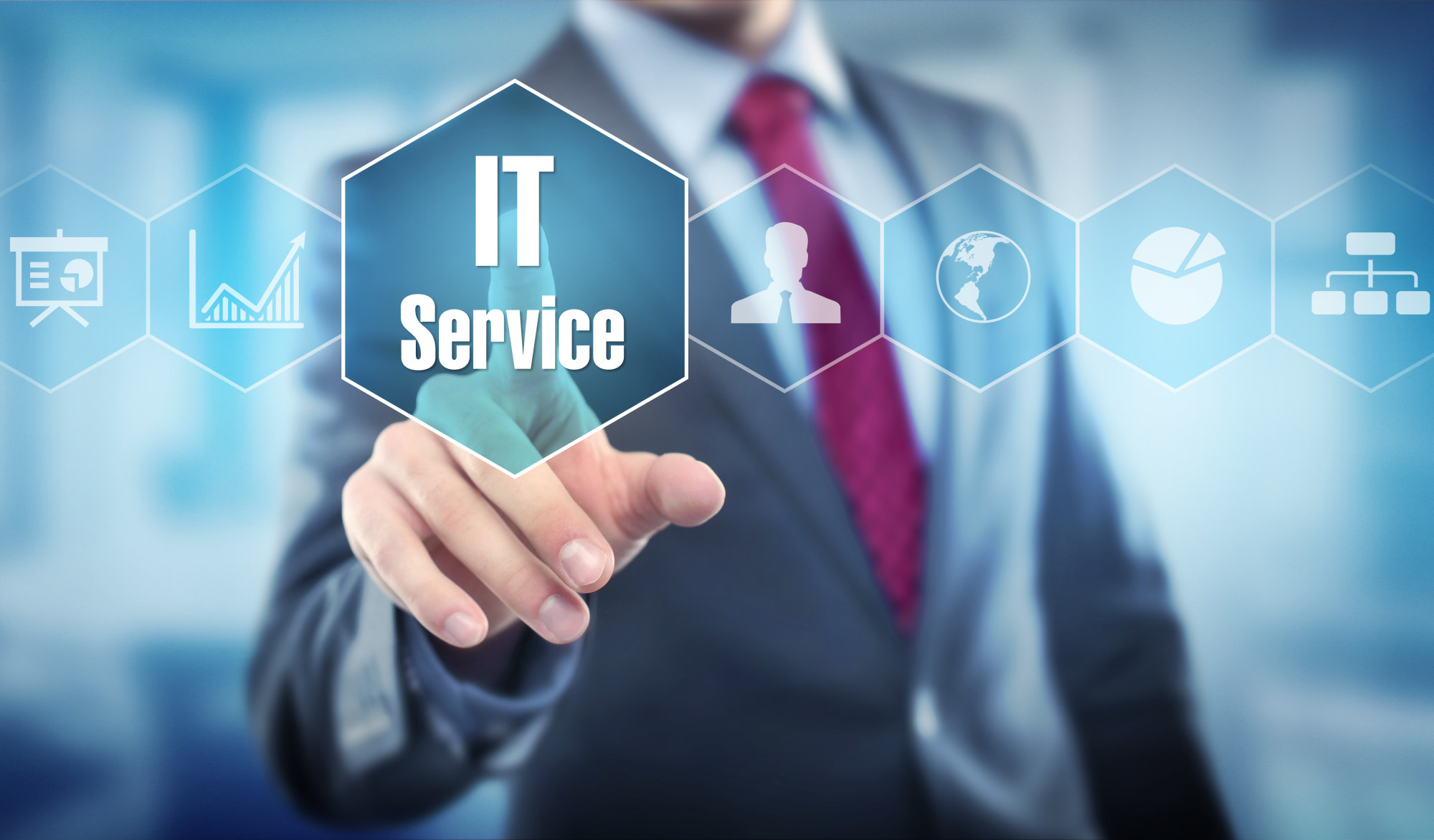 According to research, 65% of remote workers say they work best from home. That's good news for businesses who had to adopt this approach recently and would like to continue this way going forward.
While the latest technology makes working from home possible and productive, it also comes with challenges. For instance, can your employees cope with resolving their own IT issues? Can you afford the downtime it takes for them to do this?
The issue of whether you should opt for corporate IT solutions depends more on the question, 'what is information technology worth to your business?'
Keep reading to find out why it's a vital component of any growing business, whether you're embracing remote work or not.
Corporate IT Solutions Are Affordable
The bottom line is, your employees need IT support, regardless of where they're working from. You can either provide this via an in-house team of IT professionals or by outsourcing IT support services.
Onboarding employees and providing them with ongoing training and benefits is an expensive undertaking. Yet, qualified IT staff take this to a whole new level.
The average IT manager earns about $88,000 annually, and you're bound to need more than one to service all your business needs. Unless you're a tech expert yourself, you'll never know if you're hiring the right person for the job either.
You'll also need to factor in the cost of updating your software regularly to try and stay competitive in the modern business world.
Outsourced IT providers hire a wide range of professionals to service their clients. They employ experts in the fields of:
Cybersecurity
Network systems
Programming
Helpdesk support
Web development
So, when you hire a remote team of IT professionals, you've got access to all the tech firepower you'll ever need, at a fraction of the cost. Most IT solutions providers work on a flexible, scalable system, where you only pay for the services you need.
You can also add on extra services for special projects as needed, or when your business starts to grow.
Personalized Strategies for Your Business
The field of business technology is rapidly evolving and filled with innovation.
Since the first computer came about during the 1950s, this technology has become continuously more compact, affordable, and powerful. So there's a good chance that the ideal business technology for your business already exists, you just need to find it.
As a business owner, you don't have enough capacity to spend your time researching advanced technological strategies for your business. That means you're missing out on opportunities to streamline and grow your business.
Outsourced IT providers work with these state-of-the-art technologies every day. They'll soon figure out ways you can benefit from the newest tech to help improve your business efficiency and productivity.
These professionals are adept at strategizing. They can suggest cost-effective ways to upgrade and enhance your current systems or implement new ones. In this way, you never have to adopt a trial-and-error approach when it comes to new technologies.
They'll mastermind a way to seamlessly transition your business from your old technologies to embrace these newer, more efficient ways to do business.
In this way, outsourced IT solutions form an integral part of your business's growth and prosperity.
Enhanced Security and Backup Procedures
Your data is one of your most important business assets. There are plenty of cybercriminals who'd love to get their hands on it, so they can hold you to ransom.
A managed IT services provider can eliminate this threat with the most advanced cybersecurity measures available. They'll update these systems regularly to keep your data safe and secure.
Natural disasters and tech failure are other threats to your data, even if you perform regular backups.
Your IT provider will keep these backups safe and secure in an offsite location. So, when things go wrong, you can access your information without any problems.
They can do this at a fraction of the cost of building your own remote server to store sensitive data.
Are you already ready to search the internet for 'IT support near me'? Keep reading, there's more.
Remote Services and Monitoring
IT support technicians can access your business systems from afar. This is the ultimate convenience in these times of remote work but also saves a lot of time in an emergency.
These remote capabilities allow tech experts to view a user's computer screen from anywhere in the world and access their system.
This ensures your remote workers get the help they need quickly and get assistance with any hiccups they encounter with new technologies.
If any of your employees need training, an IT specialist can educate them over the phone, saving you the expense of formal training sessions and tutorials.
They also monitor your systems day and night for bugs and errors. Usually, they'll repair these small issues long before they become big problems, so your business continues uninterrupted.
Updates to software take place after hours when they're least likely to interrupt your business processes. If anything goes wrong during these scheduled procedures, they'll remedy the problem long before anyone logs on to your system.
24/7 Service
An in-house IT support team takes vacation time and works office hours. That means they might not be around when you need them most. If you do have to call them back to the office, you'll need to pay them overtime for their services.
With managed IT services, there's no such thing as time off. These companies employ technicians from around the world, so they can offer assistance in any time zone.
Alternatively, they arrange shifts, so there's always someone on duty to assist with problems any time of the day or night.
You might think that an in-house team has your back when it comes to loyalty and dedication to your cause. Yet, there's a good chance these salaried workers will head out the door the minute they get a better offer.
An IT service provider views you as a valuable asset in an extremely competitive environment, so you're bound to receive their absolute best service at all times.
You can also work with provides that specialize in your industry. That way, they're familiar with all the relevant compliance issues and standards for your business.
Even if they're not up to speed with your exact requirements, there's a good chance they can find someone who is among their vast network of tech contacts.
Benefits for Business Growth
Apart from convenience, expertise, and cost-effective solutions, IT support providers also pave the way for your business's success. They impact several related areas of your business as follows:
Staff Morale
Nothing's more demotivating to employees than trying to meet a strict deadline or target when their computer system is slow or malfunctioning.
With the help of expert IT Support services, you can eliminate these incidences, helping your employees maximize productivity.
An outsourced IT company can conduct risk assessments and mastermind a plan to improve your data organization, storage, and retrieval systems.
You'll soon experience unprecedented levels of employee performance when you enlist the help of remote IT support. In turn, this boosts employee morale and work satisfaction.
Customer Satisfaction
An IT support service can ensure your internet connectivity's up to scratch, implement easily managed phone lines, and put fast, effective software solutions in place.
Fast, efficient systems mean your employees can process orders, handle queries, and generally do their jobs in record time. That means your customers receive the best possible service from your company.
Happy customers spread the word both verbally and via online review sites. That means you're bound to attract some new clients thanks to your enhanced IT systems.
More customers lead to increased sales, better profits, and the ability to grow your business faster.
Freedom to Do Your Thing
Unless you're fascinated by the realm of information technology, you probably don't pay much attention to your business tech, and you shouldn't need to.
It's your job to focus on managing your employees, keep your customers happy, and grow your business. Let the experts deal with your IT issues.
When you have access to reliable tech, the latest apps, up-to-date software, and secure systems, it's a lot easier to plan a way forward for your business.
Outsourced IT professionals will work with you to ensure you've got the necessary tech to meet these business objectives.
Team Up With Tech Experts
Corporate IT solutions are a vital partner for any growing business. So, the sooner you let them take responsibility for your business technology, the better.
With a strong team of IT professionals by your side, you're better equipped to harness the power of modern-day technology to your advantage.
Browse our website for more up-to-date information on everything to do with technology.