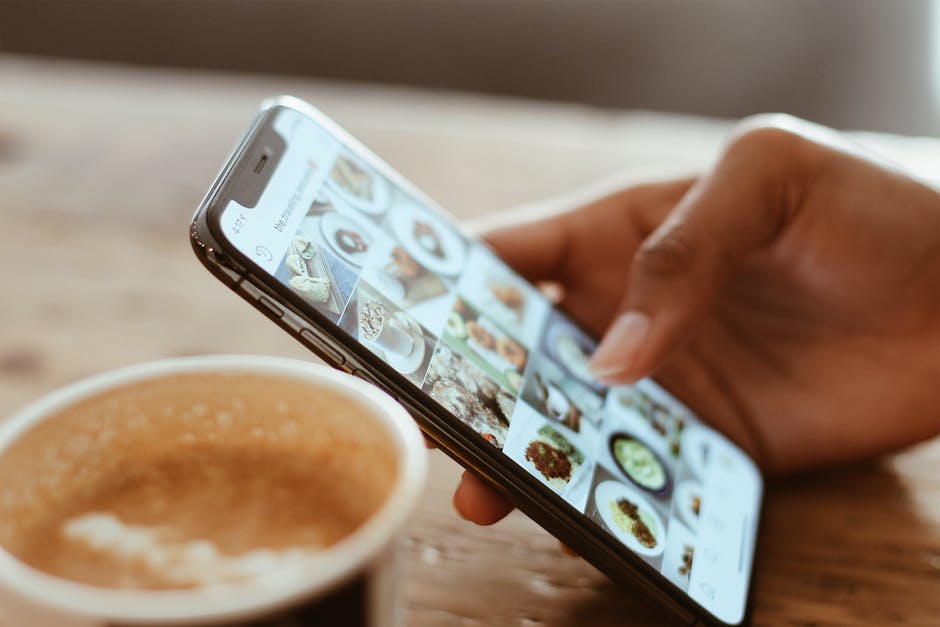 According to Instagram, around 95 million photos and videos are posted on the platform every single day. Beyond this, 4.2 billion hearts are dealt out every 24 hours. 
If you are on a mission to collect a few, or a few hundred of those likes, your Instagram posts need to stand out above the competition. If you are already posting high-quality, well-edited photographs and not getting the results you want, it's time to get a bit more strategic. 
Take your Instagram grid layout from drab to fab and watch your follower count skyrocket. Follow along for the best Instagram layout ideas and find the perfect theme for your brand today.
The Checkerboard
You've likely seen this Instagram layout idea used by your favorite brands and influencers, and for good reason. The checkerboard is an easy-to-maintain grid layout that makes your posts look great both on their own and in the grid. 
The checkerboard utilizes contrasting images in a 1:1 ratio to create a dynamic-looking layout. You can do this by posting a dark theme followed by a light theme, interchanging between two colors, switching between photos and text images, or any other contrasting theme you like. 
Horizontal Story
Create a compelling story by organizing your layout in rows. The horizontal grid is the perfect storytelling layout as it reads clean and easy from left to right. 
Just like the checkerboard, you can utilize contrasting themes, text images, or even just combine themed images in groups of three. Each group of three can tell its own story or contribute to a larger, more thought-out plan. The best part of this grid is that you only really need to plan 3 images ahead to stay on track. 
Verticle Lines
Love the horizontal story but want to mix it up? Flip your grid on its side with verticle lines! 
This theme is done the exact same way as the horizontal grid except instead of posting in groups of 3 across, you'll make your three columns by posting 1 of each theme. 
Split your images with a line of text down the middle, save the center for selfies, or make your grid pop with color and class on either side. The choice is yours, just be sure to plan ahead and post in order.
Diagonal Dominant
The last of our rows fall in a diagonal line instead of straight, clean-cut lines. This clever theme gives you the variety and consistency of a verticle or horizontal grid with a bit of added flare. 
For best results, choose three themes to work with. You'll post the themes in a specific order to create diagonal lines trickling down your grid. We recommend utilizing your three best-performing themes to craft this grid. For example, if your followers love selfies, quotes, and product shots, rotate these three posts to create a beautiful, liked page.
The key here is to keep it consistent, so once you've chosen your theme, keep it in place for at least 9 squares to complete a full left to right (or vise versa) diagonal. 
Borders
Moving on from lines, it's time to attack the benefits of creative placement. 
Just because the Instagram grid is made up of squares doesn't mean your doomed to the cube world forever. In fact, some of the most beautiful grids stand out because of their square-defying images. 
To do this, you'll want to incorporate borders into your editing style. Choose verticle, horizontal, or any shape of images by filling in space with a consistent border. Many Instagrammers choose white borders to give their photos some breathing room and simplify their feed, however, any color is great as long as it's consistent. 
Make your grid move around as you scroll down or place much-needed negative space around your best shots to really stand out on the platform. 
Puzzle Grid
This grid, although beautiful to look at is one of the most difficult to master. To do it well you'll need to preplan your posts in a planning app and be very specific with posting order. 
The puzzle grid, much like borders allows you to work beyond the confines of the basic boxes of Instagram. Instead of side-by-side images, you can make your photos flow into each other or create a large photograph comprised of several smaller pieces. 
Your audience will know you've put a lot of thought into telling your story and making your grid absolutely stunning. However, if you're looking to gain followers on Instagram without following others, it's important to consider how each of these images comes across on their own. 
When your images are pieced out like they will be in your follower's feeds before they view your grid, how do they look? Do they each catch the eye and tell a complete and compelling story? This is key to long-term success so if you choose this layout style, be sure to plan images that look great both on their own and as part of the bigger picture. 
Color Blocking
Color blocking is a fantastic option for Instagrammers who don't like to spend their time plotting and planning. Instead of following grid lines (or defying them) this Instagram layout allows you to change it up while still looking polished and professional. 
To carry out color blocking, choose a color or set of colors you'd like to emphasize. You'll then carry these colors through your grid by making them stand out. 
Some do this by making all other colors monotone, while others simply make it impossible not to notice the bright yellow, red, or blue theme that jumps out at you as you scroll. You can keep your colors the same all the way through or strategically change them up to add depth and variety. 
Rainbow Rockstar
Love colors too much to choose one or two? One of our favorite Instagram marketing ideas is the use of beautiful rainbows in your grid. 
To pull this off, use a combination of the horizontal and puzzle grid techniques to slowly transform the colors of your photos through the rainbow. Of course, colors aren't the only way to create a rainbow either!
Tell a story with your images by grouping like themes together and transitioning softly as you go. The more flawlessly you blend your rainbow theme together, the more intriguing your posts will look both on their own and together. 
Simple and Clean
If you've been reading along thinking 'there's no way I could pull that off' then we have the perfect Instagram idea for you. 
Ditch the preplanning and choose a simple and clean theme to match all of your photographs to. This may be a color theme, the use of a consistent filter, or even the contents of your images. 
The key to a great-looking grid is cohesiveness, so as long as your theme is beautiful to look at, people will love it. This grid idea can be much easier to maintain for new accounts and allows you to post a single image at a time if you so desire. 
Some of the most popular grids out there are a simple display of uncluttered photos with perfectly breezy white balance and spacing so don't be afraid to go ultra simple with your design. 
Mixed Grid
Love two or more of these Instagram grid layout ideas? Mix it up however you like!
There's nothing wrong with changing it up. In fact, many of your followers will love the way you keep them on their toes with fresh themes and layouts around every corner. 
The key to mixing up your grid is to establish enough lines of each theme to make it clear that you are deliberately making a change rather than randomly posting. As a general rule, allow at least 2-3 rows of each theme or more if the theme needs an extra push to make it stand out. 
And of course, be conscious of the number of posts you need to make at a time to keep your grid looking great. Even if your beautiful puzzle has moved down on your page, putting up a single post could throw off the orientation and make your big picture look like a big mess. 
This is especially important when lining up puzzle grids down the road so that every follower has a chance to view the beautiful grid you've so artfully designed.
Perfecting Your Instagram Grid Layout
From simple and easy to well-planned and thought out, there's an Instagram grid layout perfect for every brand. We hope these Instagram layout ideas inspired you to choose a new theme and run with it. From getting bold with colors to telling outstanding stories, we can't wait to see how you market your brand on Instagram.
Want to know more about standing out on social media? Check out our other articles to discover all the marketing tips you need to know to make a splash online.