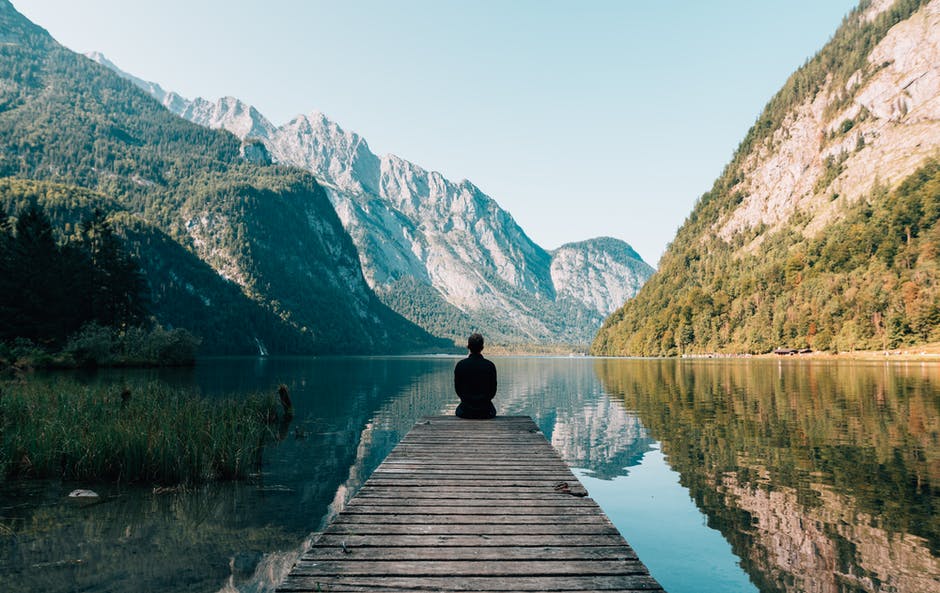 Are you a business owner? Or maybe a writer? Or do you just struggle with how to find images for your website? Depending on your business, you might think that images don't have much of a place in your business.
You are absolutely wrong!
A study from 2008 found that web users on average read up to 28% of the text on a website. The evidence supports that this has dropped significantly further in the following decade.
A study carried out by the Microsoft group concluded that people's attention spans have hit an all-time low narrowing to just 8 seconds.
Combine that with the average reading speed of 200 to 250 words per minute, and you have a total of 30 words to capture people's interest.
So if you are relying on text to convey your message, or if your text is your message, you need to start using images to grab users' attention and make sure your content won't go unnoticed.
If your business doesn't revolve around images, this could be a major challenge. Don't worry, this guide will instruct you on how to find images and how to effectively start using them to get your website more attention.
How to Design a Website for Your Audience
When it comes to designing a website, you already have plenty on your to-do list.
Finding the correct images that will showcase your products or services with the best results should be one of, if not, the highest priority.
Images convey a message in an instant that words can't. So it is important to know what message the images on your website are conveying to your customers because it might just be the only one they hear.
This stage of your search to find the right images to showcase your work should be all about planning and taking time to consider what you need. So take a little time to consider each of the following questions.
What Images Are Relevant to Your Brand?
'Brand' is a word that gets thrown around more and more today but it makes up an important aspect of any business.
What your business has delivered, is now delivering, and intends to one day deliver makes up your brand. It's what you have to offer and how you represent it, whether you sell coat hangers or diamond necklaces. The way that a company markets its products is important for how the customers will view it.
Determine what it is that your business' brand holds in high regard and try to find images that convey that.
Does the Image Convey Your Message?
This point is distinct from the last because often the message can go deeper than the branding.
Consider the branding as the book cover, while the message is the content in between. You might be selling a service that can add considerable value to the customer's life. Your message should be heard loud and clear and displayed via the images on your website.
Find the images that speak to people on a deeper level than just displaying the product in a beautiful way. Capture it in its element, making a difference in whatever way it can. Ikea doesn't simply advertise boxes of flatpack furniture, if it did, it wouldn't survive. Instead, they thrive by displaying living spaces full of their furniture laid out in the most appealing way possible.
Does It Feel Personal?
We have all seen countless stock photos of people in offices or similar settings. Today, these are mostly used in meme culture to make jokes because of the forced and hollow expressions of everyone present.
More often than not, these images are terrible for delivering your message because they possess nothing new or different. And you are at risk of sharing the image with a million other sites that couldn't do any better.
When people see a picture that looks genuine on a website, it makes a difference. They don't want to be fed a corny image of an office full of smiling puppets, so don't subject them to it.
If you can spend a little time to get genuine images of people with whatever product or service you offer, it will make an impact on the viewer. And if you can't please at least find images that don't look like they should be another meme template.
How to Find Images for Your Website
You might not have the budget for a graphic designer or a professional photographer to provide you with high-quality images. If not, there are plenty of other options to help you find what you need.
But making sure that the images you find are usable means asking two major questions.
Is the Image Under the Correct License terms?
Images on the internet don't just appear there out of thin air. Someone worked hard to make it or capture it and they have been kind enough to share it for the world to see. 
That doesn't automatically mean you can use it. 
You need to make sure the images are available under commercial license use and free to use. If not, you need to find the person who owns it and request (or much more likely, pay for) permission to use it.
Are the Images You're Using High Quality?
The number of pixels counts when it comes to putting attractive images on your website. If the image isn't the right size, it can appear granulated and create an unpleasant experience for your users.
Consider that every image you put onto your website will be seen by people on a range of devices with various sized screens. What looks good on your 6-inch iPhone screen is unlikely to look quite so polished on a 24-inch monitor someone is using with their desktop.
Essential Website Design Tips
So you understand what you want your images to convey and you have found some good pictures that tick the right boxes for your business.
There are still a few essential housekeeping tips you need to be aware of when finding and using images for your website.
The Text Behind Your Image
When you save an image from the internet, it will often save as Image(01) or a series of random letters. You might not think the name is important but this actually plays a prominent role in improving the SEO of your website.
By renaming your image something relevant to the content it will be attached to or your website at large, you are putting in even more data to feed the search engines trawling for relevant information on the web and this could make your website stand out.
And finally for text in relation to your images, always provide alt text. This also boosts your online visibility as well as making your website more accessible for people who need it most.
Are You Using the Correct File Type?
Understanding the difference between file types for images is important when it comes to making your website run as smoothly as possible and offering the best quality images.
There are two file types that stand out the best for images on the web and each offers different benefits to serve your needs.
JPGs: Best for basic pictures and images. These aren't as dense files as some others so they can load quicker.
Deliver great quality images and color with quick load speeds.
PNGs: Better for graphics, large block areas of color in combination with text. Ideal for infographics, text-heavy images, and logos.
PNGs also utilize transparent backgrounds which are ideal for logos.
Where to Find the Best Website Images
The internet is full of free and paid services to help you find the best images for your website.
Whether you want to design an image with minimal experience under your belt or you want to find something that fits your brand pre-made, there are plenty of options out there. 
A photographer or graphic designer will deliver excellent personalized images to you but they can cost a significant amount of money, so if you are looking for free stock photos that are genuinely attractive and can fit your brand, there are alternatives. 
Are You Ready to Create a Website That Speaks Without the Words? 
With the information from this article in mind, you will be able to confidently create a powerful website that will engage your audience before their attention dwindles.
Learning how to find images in the best possible ways and making use of them on your website will take a little time and effort to excel at. Whenever you need some more help or inspiration, feel free to refer back here and see if something sparks your imagination.
For other advice on improving SEO and optimizing other aspects of your website, take a look at some of our other articles to learn more.