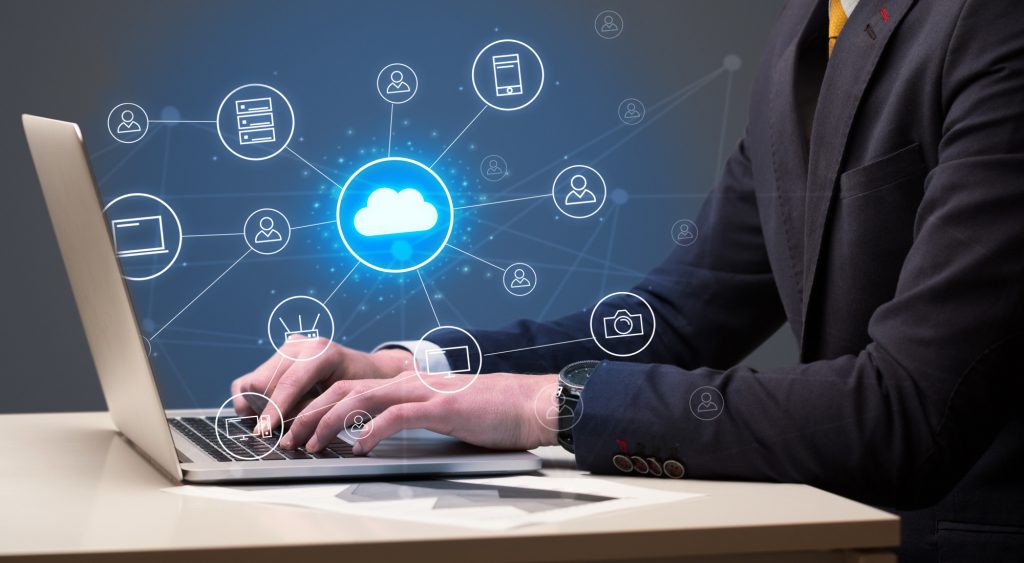 The global IT budget is expected to hit $3.92 trillion by the end of 2021. This is as more companies, primarily e-commerce, integrate IT solutions to reinforce their processes.
The statistics show how critical IT for business is. Nonetheless, IT can be a bit complex, and you may need to hire an expert to streamline the processes. But how do you know when to consult an IT expert? Check out this guide for insights into why you should call a pro.
Hire an IT Expert to Save Cost
One of the reasons to consult IT professionals is to cut expenses. Contrary to the common belief that hiring experts is expensive, hiring the right IT professional will help you save more than you spend.
Most IT consultants charge their services based on the amount of work done. Therefore, anyone, including startups and small businesses, can afford to pay for the services. If your budget allows, it will help if you hired a full-time IT company at a flat fee.
By calling a pro, you don't have to worry about training your in-house team to solve whichever IT issue you are facing. Moreover, your employees can comfortably focus on their primary roles, thus increase productivity.
The IT experts understand this field better than you do. The chances of making errors are low. Therefore, you do not have to worry about incurring unnecessary costs resulting from mistakes.
IT Is Not Your Specialty
You may be an excellent entrepreneur. You even have hundreds of people looking up to you and coming to you for business consultation.
However, IT is not your field, and you have no business handling IT tasks. The best way to go about your issues is to contact an IT expert and let the professionals do what they do best.
With professionals, you are assured of quality services, thus no chances of making mistakes. A slight error in IT may result in expensive damages, which you can easily avoid by delegating the tasks to someone who understands what they are doing.
However, you must be keen when selecting the right IT consultant. Ensure that you choose a reputable and reliable provider for the best services. Search "IT consulting near me" and choose the highly rated company from the numerous results. 
Your Issue Requires Professionalism
Among the benefits of hiring an IT expert is professionalism. While you can solve mere issues by yourself, some IT problems require a professional perspective. This is true, especially with the constantly advancing business technology.
The IT expert will help you integrate the latest technology into your operations. Moreover, the professional can predict the future technological trends and hell 6ki adjust your operations as per the trends.
With the right IT consultant, you will have a competitive advantage as the expert will analyze both the current and future technological needs and prepare your firm to meet those needs.
Your Data Security Is Compromised
Data security is a significant concern in all organizations. You cannot afford to compromise the security of valuable information, as that will not only cause losses but also, you could face compliance lawsuits.
Hiring an IT adviser is the trick to ensuring data security. The provider will advise you on the safest technology to integrate into your business. In addition, the provider will help you identify loopholes in your systems that may cause a data security breach.
If you suspect a security breach, you should act fast and call a reliable IT consultant before things get out of hand. 
You Are in a Crisis
Some IT issues are too overwhelming for an in-house IT team. As much as you want to save money, at times, the only way out is to bring in more workers.
Perhaps you recently experienced a breakdown. Your computers have been acting up. When you thought you had seen it all, you notice a data security breach. The issues are piling up, forcing your internal IT team to work overtime, but nothing seems to be getting worse.
Such a situation is only putting you at risk of losing business. You experience downtime and cannot meet customers' expectations. Production has also gone down.
Sometimes, hackers break into your system in a way that your team cannot manage to control the damage. Contacting an IT expert is your only way to restore normalcy and prevent such issues in the future.
Business Is Going Down
You have realized a significant increase in churn rate. The chances are that you are not meeting the customers' expectations, and they opt to look for better services elsewhere.
It is up to you to take advantage of technological advancements to improve consumer satisfaction. In the digital era, you can incorporate technology for easier and more efficient communication with customers. Moreover, you can use technology to improve workers' efficiency and productivity.
Consult an IT professional for expert advice on the best technology to adapt to improve customer service and productivity.
Time Is Running Out
You have an upcoming project that requires technical know-how. You have spent the last few weeks attempting to solve the problem without success. Time is running up, and you have a few days left before the presentation.
It would help if you consulted an expert to help you move fast. 
Do not risk losing a project with the potential of taking your business to the next level merely because you are afraid of paying extra to get professional help. The expert helps you to save time. In return, you will have enough to handle other parts of the project.
Improve Your Business Efficiency and Productivity With IT Experts
Now that you know when to call an IT Expert, it is time to take the next step and look for one you can rely on.
With hundreds of IT consultants coming up every day, selecting the best can prove to be overwhelming. Conduct in-depth background research on the provider's reputation.
Ensure the consultant is experienced and certified to offer IT services, and most importantly, they should be committed to helping you. 
Check out more business technology news and trends on our site.