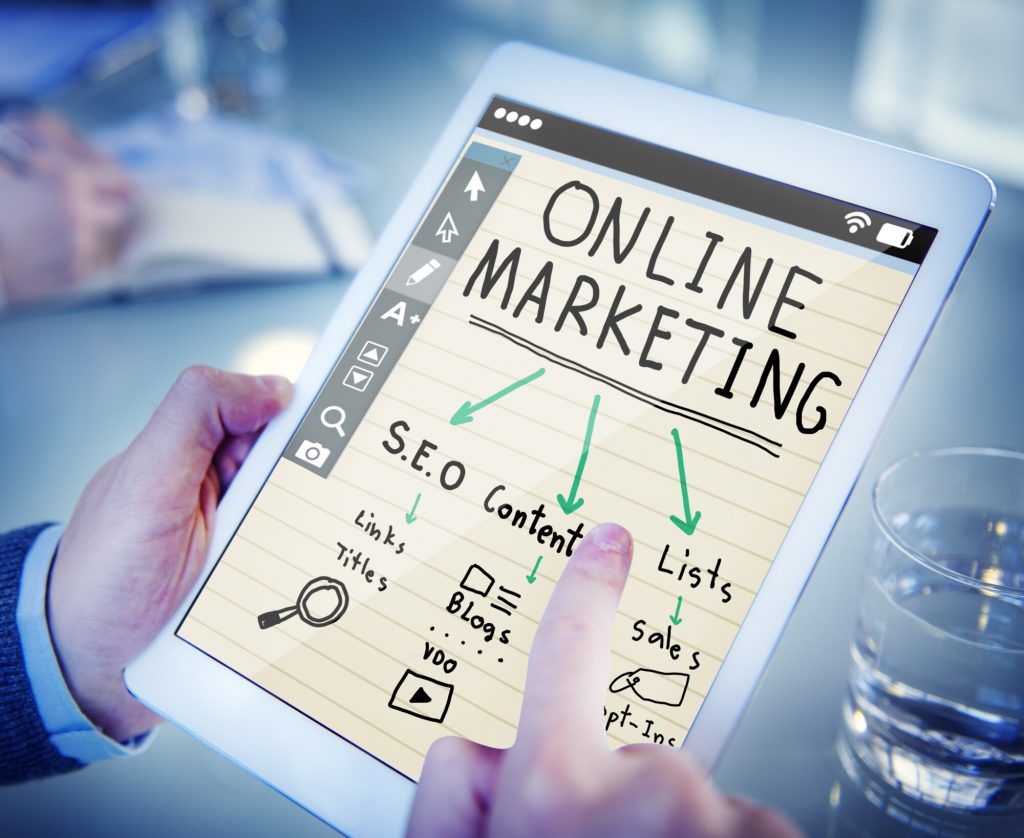 Being a business owner in the modern business world means conforming to the ways of digital marketing. If you want to be successful, grow your business, and build wealth, you must learn how to implement effective SEO and digital marketing strategies. This includes creating a website, using social media, blogging, and more. 
However, we understand that your specialty lies in what you do. Bakers are excellent at producing baked goods. Gym owners know their way around gym equipment and personal training. 
No one expects you to be an expert in digital marketing. However, the more you learn, the more leads you'll generate, the more sales you'll secure, and the more successful your business will be. 
We want to help. Keep reading for a list of valuable SEO and digital marketing tips.
Build a User-Friendly Website
First, let's start with your website. The modern business owner must have a digital storefront/interface. The majority of consumers research products and services online to help them decide which product to buy, brands to trust, service providers to use, etc. 
Your website is going to be the first impression you make with online consumers. Therefore, it needs to provide a positive user experience. This means:
Minimal loading times
Intuitive navigation
Mobile optimization
Visually appealing webpages
Multiple forms of media 
And more
If you need help with your website creation and development, don't hesitate to hire a professional website developer. This is one of the most important features of your business. Don't under-deliver, or you can say goodbye to countless leads and sales. 
Implement Quality Search Engine Optimization
Now, we need to talk about how you can direct online users to your website. For organic website traffic, you need to implement an effective search engine optimization strategy. 
SEO is the coding used by search engines like Google and Yahoo to find the most appropriate content based on keyword searches. The higher you rank on search engine results pages (SERPs), the more people will visit your website. 
You can boost your SEO rankings by:
Creating content on your blog full of keywords and SEO coding (blog articles, videos, images, infographics, etc.)
Researching the best keywords for your industry and niche
Using titles, headers, and subheaders with keywords
Focusing on local SEO (city, state, county) and conversational phrases (near me, in town, in my area, etc.)
Getting backlinks from other business websites and blogs
Using internal and external links
Creating compelling and effective meta descriptions for each page
If you are still wondering, "What is SEO?" or need help with your search engine optimization, work with an SEO and digital marketing agency who can help you improve your online visibility. 
Create Content to Build a Stronger Relationship With Consumers
One of the best ways to improve your organic SEO is by filling your website with content created specifically for your target market. Content creation and marketing include everything from blog articles and videos to social media posts and emails. 
At its core, however, content marketing is used to build a stronger relationship with consumers. By creating helpful, engaging, and valuable content for your readers, you'll build their trust and appear more credible. The more they consume your content, the more likely they will be to invest in your products or services. 
Focus on your target audience's needs, concerns, and daily struggles. Then, create content designed to make their lives easier. This includes tutorials, how-tos, advice, tips, and other relevant information. 
Develop a Social Media Presence
Perhaps one of the most important SEO and digital marketing tips is to increase your visibility online through social media. Whether you like it, love it, or hate it, social media is here to stay. Just as importantly, it's an effective tool for growing your brand, communicating with consumers, and promoting your products and services. 
Nearly 72% of Americans have social media accounts. Most of us use multiple social media apps every day. These include platforms like Instagram, Linked-In, Facebook, Tik Tok, YouTube, Pinterest, and more. 
Use these platforms to build followers by creating engaging and relevant posts. Research each platform to learn how to increase your visibility. Each platform uses a different type of algorithm which dictates who sees your content. 
Paid Social Media Ads
You can also use paid social media advertising, which allows you to set a daily, weekly, or monthly budget. Based on your budget, your ad will be seen by a certain number of people in your defined demographic. You can choose who sees your ads based on their location, age, gender, hobbies, interests, and more. 
The most impressive and helpful thing about paid social media ads is the feedback it provides about your ad performance. You can see how many people saw your ad in their feeds and how many people engaged (likes, follows, comments, shares, link clicks). This feature helps business owners refine their target market and streamline their marketing messages. 
Use Email Marketing to Keep Your Subscribers Hooked
Finally, one of the most effective SEO and digital marketing strategies revolves around your business email. Use your social media posts, blog articles, and other promotions to encourage users to subscribe to your email list. You can provide incentives, such as:
Coupons and discounts 
Access to exclusive online content
Free products 
And more
Once a user has subscribed to your email list, you have direct access to that consumer. From here, develop an email campaign designed to provide the recipient with value while subtly pushing them toward your products. 
Email marketing is effective because it's a form of retargeting advertising. The subscriber initially shows interest in your brand by subscribing to your email.
However, most consumers need to see a marketing message several times before they're convinced to invest their money. By sending them emails a few times a month, you can remind them of your amazing products and services. 
Looking for More Help With SEO and Digital Marketing?
We hope you learned a lot from this article. And remember, it's okay that you're not an expert in advertising. No one expects you to be. 
However, as noted earlier, the more you know about marketing, the more successful you'll be. For more SEO and digital marketing tips, check out some of the other articles on our site. Our blog was created to help entrepreneurs like you tackle the modern challenges of being a business owner.