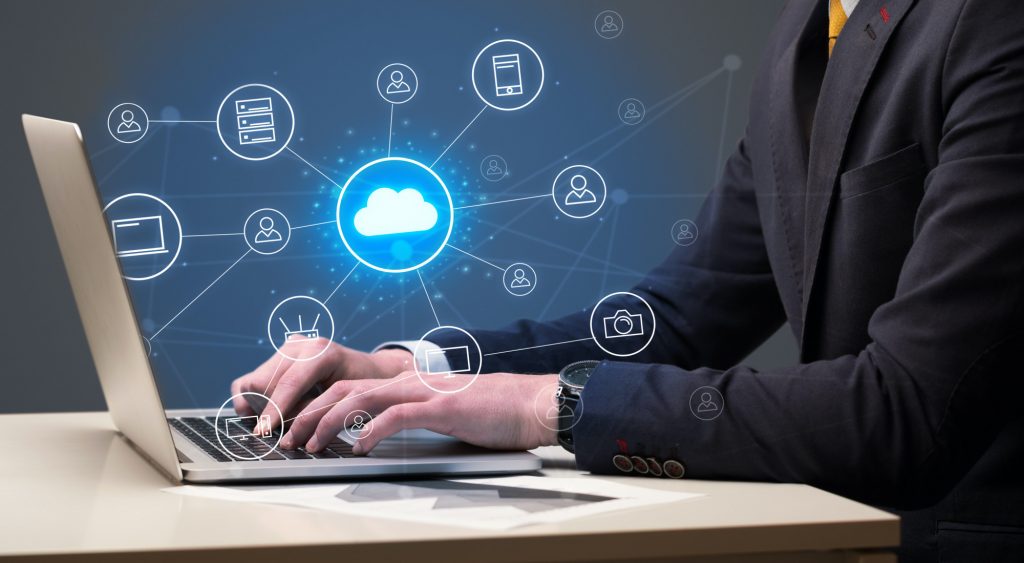 Are you looking to build a high-quality website for your brand? Do you feel as if your current site is missing a few important pieces? If so, then you need to go back to the elements of website design to build your site the right way.
Digital marketing is centered around the effectiveness of your website. It needs to be the nucleus with which all your other digital ventures lead back. It can help you increase your profits and build your base of loyal customers.
See below for an in-depth guide listing the key elements of web design that you can't afford to miss out on.
1. Friendliness of the Site
No, we're not referring to making your site sound like the online version of a Chik-Fil-A employee. When we say "friendliness", we're talking more about the compatibility that your site has with major resources.
More specifically, we want to help you ensure that your website is both mobile-friendly and web-friendly. Let's break both of those down a bit more.
If your site is mobile-friendly, then it's adaptable to the screen of any of your site visitors that are browsing the internet from their phone. 
Some of you old-schoolers might be thinking "but why is that so important?". We'll let the statistics show you why. As of February 2021, over 54-percent of the entire digital marketplace now browse with their smartphones.
That means that it single-handedly accounts for over half the marketplace. More than desktops and tablets combined.
Make sure that your site is mobile-friendly and has the ability to conform its layout and content to fit a smartphone screen nicely. If you don't, then your customers will back off your site and never return.
Second, your site needs to be web-friendly. This means that your website flatters all the major browsers (Safari, Chrome, Internet Explorer, etc.) and uses details like alt tags and meta tags to their advantage.
2. Action-Prompting Content
There are many misconceptions about how a website should be gearing its content to make it attractive to its customers. 
Some website developers don't prioritize it at all. They don't think that content matters as long as your product/service is amazing. Wrong! The content is what attracts customers enough to even try the product you sell. You don't nail your content, you don't get customers.
Then some think the content should be a form of entertainment for their clients. They think that as long as their friendly and personable, their clients will take initiative to buy the products for themselves.
This belief is only half correct. While personable content is important to build your brand, being too friendly can risk your content being too passive. In other words, you'll avoid telling your customers what to do since you're afraid it will make you seem pushy.
Here's the hardcore truth: clients want to be told what to do, and they want to be told in multiple ways.
When creating content for your website, have two goals:
Create informative content in many different forms, such as infographics, blog posts, videos, long-form content, and the like.
Insert a firm call to action in each form of content, guiding your target audience to the next step in your sales process.
3. Eye-Catching Design
The goal with your website's design is to have your target client hop on it for the first time, see the design, then think to themselves "YES! This is exactly what I was looking for!"
To get to that point, you'll need to do a bit of soul searching. Go back to the drawing board to create a few buyer personas of your target audience. This will help you decide what design elements would attract your target customer to your site.
If you consider yourself unartistic or lack the creative side to building a brand, don't sweat it! You can hire an expert to help you create a design that fits you and your customer's needs.
4. Loading Speed
Technically, this isn't an element of web design. It's more of a byproduct of the website that you end up creating. Does that make sense?
In other words, if you flood your website design with endless forms of content and features, there might be a price to pay: poor loading time.
At first, you might think that's worth the sacrifice. But slow loading speed can gut any hope of converting your clients. If your site takes any longer than 5 seconds to load fully, customers will hit the back button and, likely, never return.
5. Interactive Content
Gone are the days where customers want to visit a website, read something, then click on a product. These days, they want a shopping experience similar to what they'd get in-store: an interactive one.
Take the time to think of ways that you could make your website more interactive. How can you make a connection with your site visitors?
You could install things like polls and quizzes, create a space for conversation among your community, run promotions and free giveaway events, embed games on your sites, and so much more. Whatever you think your target client would enjoy.
Embed These Elements of Website Design Into Your Site Today
Now that you have seen an in-depth guide on the elements of website design that you need for digital marketing and improving SEO, be sure to use them to your advantage.
Remember, always have your target customer in mind. What do they look for in the websites that they use?
Be sure to browse our website for more articles on website design, as well as many other topics that you will find helpful.