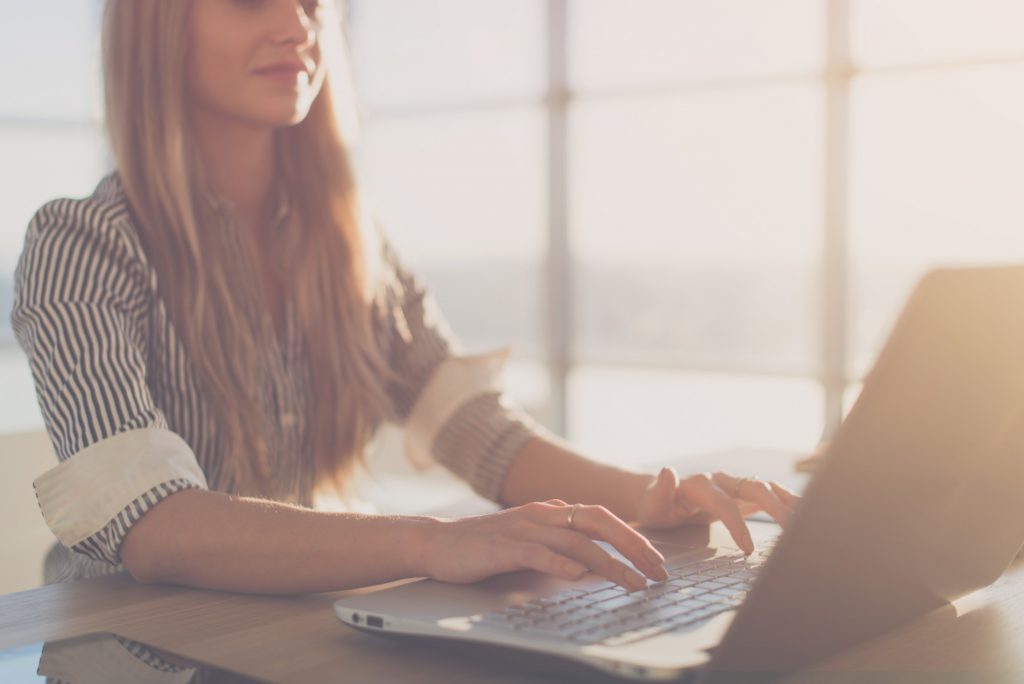 About 75% of search engine users never look beyond the first page of results. If you're not ranking high on the first page, you could miss customers. They'll visit a competitor's website instead.
With search engine optimization (SEO), you can boost your ranking and appear in front of more people. Then, you can draw them to your website with relevant, helpful content.
Do you have an SEO writing specialist on your team? Without an SEO writer, you could struggle to improve your ranking.
It's not enough to hire the first SEO copywriter you speak with, though. Instead, you need to make sure to choose someone who can benefit your business. By hiring the right SEO specialist, you can accomplish your goals and boost business!
Not sure how to narrow down your options? Here are eight tips that can help.
With these tips, you can find the perfect fit. Start your search with this guide on finding the perfect SEO copywriter today!
1. Know Your Goals
Before you start searching for an SEO specialist, consider your goals for the year. What do you want to accomplish with your SEO strategy?
You can accomplish different goals through SEO, including:
Building brand awareness and recognition
Improving your ranking for specific keywords
Increasing traffic to your website
Generating high-quality leads
Improving your link-building strategy
Becoming a thought leader in the industry
Building brand trust and loyalty
Increasing conversions (form submissions, online purchases, etc.)
Improving your ROI
It's important to choose an SEO writer that's capable of accomplishing your goals. Otherwise, they might not meet your expectations. 
For example, let's say you want to become a thought leader in your industry. You might need an SEO marketer with PR experience and connections. They can help improve your credibility within the industry.
Once you determine your goals, you can focus on finding an SEO writing specialist with the right experience. 
As you speak with each SEO specialist, pay attention to the questions they ask you. Do they ask about your long-term goals? If not, they might use a cookie-cutter strategy for your business.
2. Look for Experience
As you start researching SEO writing specialists, ask each candidate about their experience.
How long have they worked as an SEO specialist? How long have they worked as a writer? How many clients have they helped in that time?
It's also beneficial to find an SEO copywriter with experience in your industry. How many businesses have they helped that were similar to yours? Their prior experience could give you an advantage.
Ask about the writer's training and credentials, too. Did they go to school for writing or marketing? Do they have formal training or certifications?
If you want to learn more about their experience, ask to see writing samples. Their portfolio can help you determine if they're the right fit.
Do you like their writing style? Are they capable of matching your brand's voice and tone? Have they written for different industries?
You might want to ask each candidate to produce a writing sample with your business in mind. You can then determine if they're capable of writing based on your brand guidelines. 
You might want to schedule a social media background screening before hiring someone. Consider looking to this company for help.
3. Consider Their Process
Ask each SEO writer about their process, too.
SEO involves a lot of moving parts. It's not enough to write a blog post. An SEO marketer will know a truly effective SEO strategy starts with research.
For example, they'll want to learn more about your:
Product or service
Brand (including your voice, tone, personality, and unique value)
Customers
Competitors
Industry
Only then can they start gathering relevant keyword and topic research. Without keyword research, their content won't appear in front of your customers.
4. Ask About Recent Clients
Ask each SEO copywriter about the clients they've helped recently. 
What industries have they helped? How did they help their clients?
Ask for references, reviews, and case studies. References and reviews will help you learn from a client's previous experience. 
Was the client satisfied? Would they recommend you work with another SEO marketer? Did they experience any issues working with that writer?
Case studies can prove how the writer helped their clients.
5. Consider Their Tools
Ask each SEO copywriter about the tools they use. Their tools can help you differentiate a black hat from a white hat SEO expert. Using black hat SEO could result in penalties.
For example, what tools do they use for reporting? How do they determine your keyword rankings and website traffic is improving?
Do they study your website for technical SEO issues? How do they help you build links?
Don't choose a copywriter that uses Xrumer or SE Nuke.
6. Review Their Services
A single SEO copywriter might offer a range of relevant services. They'll also need to cover different types of SEO, including:
On-page and technical SEO
Local SEO 
Off-page SEO and link-building
About 66.31% of pages don't have backlinks. Backlinks are one of the top three ranking factors. These links appear on other websites and link back to yours.
Getting backlinks from high-authority websites will boost your ranking.
Before hiring an SEO writing expert, ask about their backlink strategy. If they don't have one, look elsewhere. 
7. Ask About the Algorithm
Google's algorithm changes constantly. New SEO updates pop up throughout the year as a result. Before choosing an SEO writing specialist, ask if they're up-to-date with the latest updates.
For example, are they aware of Google's machine learning capabilities? Do they prioritize search intent? What about EAT? 
Make sure they're up-to-date with SEO writing trends, too. For example, can they write for voice search? Can they help you rank for featured snippets?
If these questions confuse the writer, look for another specialist. 
8. Make Sure They'll Communicate
Before hiring an SEO writing expert, make sure to choose someone who will communicate with you.
How will they accomplish your goals? What key performance indicators will they track? Will they send you monthly reports?
If they don't track their progress, how will you know they're benefiting your business?
Rank Higher Than Ever: 8 Tips for Hiring the Best SEO Writer
Don't choose the first SEO writer you come across. Instead, use these tips to find the best SEO specialist around. With these tips, you can boost your SEO ranking and start reaching new customers!
Once your ranking improves, you can generate more traffic and leads. Then, you can improve your ROI and get ahead of the competition.
Searching for more tips and tricks? We can help.
Check out our latest guides to get started.