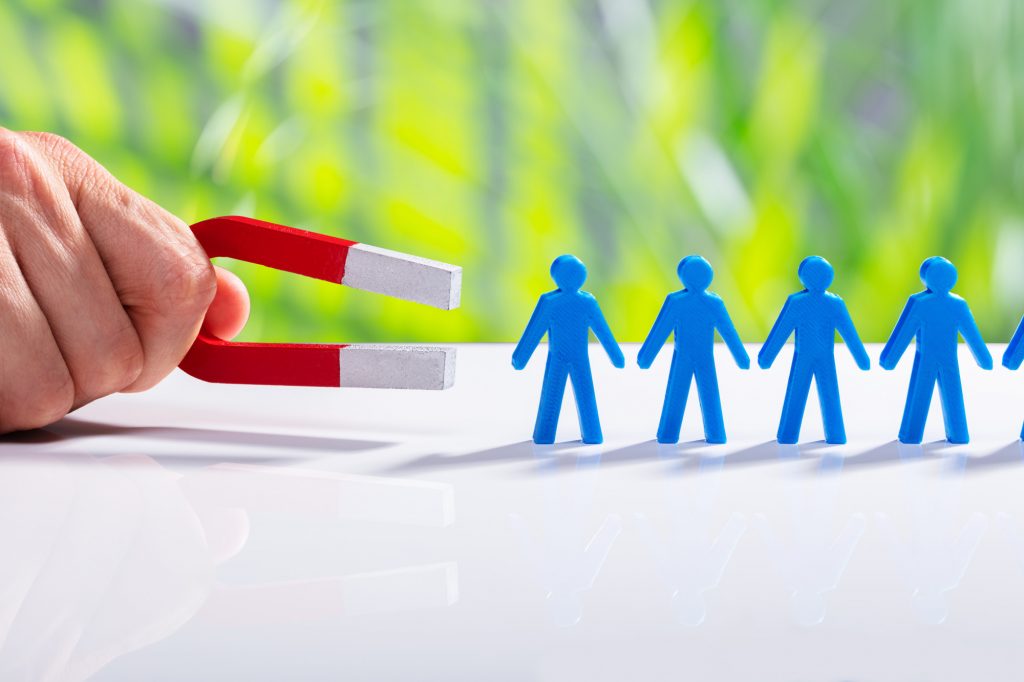 As of 2019, there were over 30 million small businesses operating in the United States alone. Anyone can create a successful small business, as long as you have creativity, perseverance, and an excellent business plan.
And one of the most important pieces of that business plan is your marketing. Because no business can succeed if no one knows it exists!
Specifically, you need to know how to promote your business locally, as the presence or lack of a loyal local customer base can make or break your business. If you're feeling a bit lost in this respect, don't worry, we're here to help.
Outlined below is a guide that will teach you a variety of ways to promote your business locally, so you can start building the rapport with your community that you need today.
Create a Google Listing
Even if you're a master of word of mouth advertising and print ads, the fact is that we're in the age of the internet. And if you aren't using the internet to your advantage when promoting your business, you're not going to find the same level of success that you would otherwise.
Because of this, the best way to promote your business locally is to ensure that you have an accurate Google listing. When potential customers search for you and your business online, they should be able to find everything they need to know without difficulty.
Creating a Google listing is free and takes a few minutes to do, but is an invaluable tool. It provides customers with your address, phone number, hours of operation, directions to your store, and a link to your website.
You'll be able to add pictures of your business and products to help promote your brand, but your customers will have the ability to do so as well, which can be even more beneficial if they enjoy your company.
Along with pictures, customers will have the option of leaving a star rating. Racking up 5-star reviews is one of the most beneficial things you can do for your business, so take this aspect seriously!
Add a Blog to Your Site
As we mentioned above, your Google listing will give potential customers a link to your website. And the importance of having an attractive, user-oriented website cannot be overstated.
Now, to make your website as beneficial as it can be, you can't stop with your business information and images of your products or services. You also need a blog!
This is because a blog is the most effective way to boost your SEO strategy. In other words, a blog will put your closer to the top of search engine results, making it more likely that you'll attract customers via the web. 
Don't be afraid to reach out to a professional service, such as Direction.com, for help in this regard. Investing in your website is one of the best moves you can make when trying to promote your business locally.
Be Active in Your Community
An online presence is crucial, but you shouldn't completely overlook old-school promotion tactics. As a small business, you need to get active in your community to promote your business locally!
One way to do so is to join a local group via your local Chamber of Commerce. In doing so, you'll be able to attend meetings and local events to promote your business.
Yes, you'll be there alongside your competition, but this is a good thing. Other business owners in your area know the struggle and making connections with them will open up the opportunity to join a community that supports one another.
Along with connecting with your fellow business owners, it's a good idea to give back to your community as well. Support local charities, sponsor a little league baseball team, or provide your services to a local event.
When people in your community feel a greater connection to you and your brand, they're more likely to purchase from you. 
Get Active on Social Media
In addition to getting active in your community, you should also have a strong social media presence. When it comes to social media, the trick is not to spread yourself too thin. It's better to have two social media accounts on which you're highly active and engaging than to have eight that you barely use.
To get the most out of social media, you need to interact with your audience as often as possible. If you're using Facebook or Instagram, make daily posts. With Twitter or TikTok, it's better to post multiple times a day.
Regardless of the social media platforms you use, make a point to engage with others. Like and comment on other local businesses' pages and respond to all the comments you receive. It's also beneficial if you create your own hashtag and encourage people to post and use it when they purchase your products.
Create a Loyalty Program
Loyalty programs are a great way to increase sales fast. Because a loyalty program helps to increase purchase frequency and the average purchase amount, you can make more money without increasing the size of your customer base.
The easiest way to do this is to create punch cards. When a customer purchases from you, they receive a punch card and one punch. After 10 purchases, they receive a reward.
You can also do giveaways and offer discounts to your customers via your social media accounts or website. Let's say you launch a giveaway where the first 100 people to share it are entered to win a prize. You're interacting with your audience, expanding your reach, and creating a fun environment for your customers all in one swing.
Learn How to Promote Your Business Locally to Boost Sales
For small businesses, learning how to promote your business locally is crucial to reaching maximum potential. With this guide, you'll be able to boost sales and grow your business like never before.
Remember, there are two elements to pay particularly close attention to — your online presence and your community involvement. Master both of these promotion tactics and you'll be on your way to success in no time.
Looking for more tips and tricks for growing your business? Be sure to check out our blog!