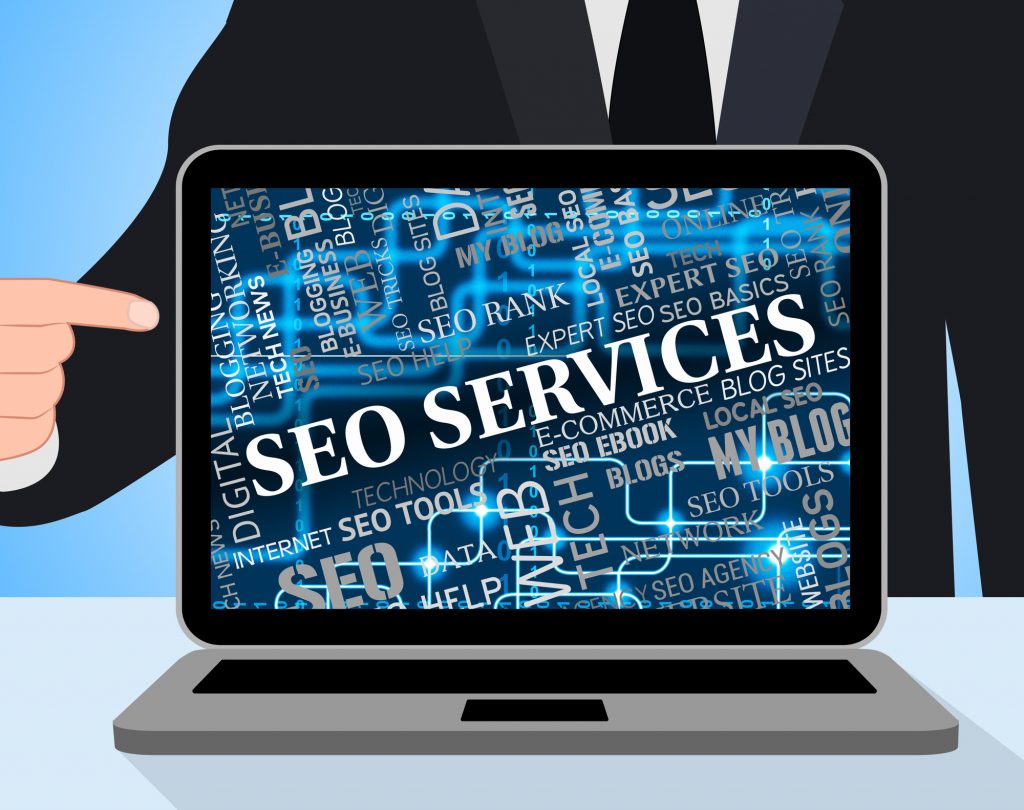 Did you know that over 75% of people don't go past the first page of search engine results? Therefore, if you'd like your customers to find you easily, you must optimize your website for search engines using phrases and keywords related to your company.
Website owners use search engine optimization to build targeted traffic, increase brand awareness and promote the website in search engine results.
What is the cost of SEO services in 2021? Unfortunately, there is no definite answer to this question. SEO service costs may vary depending on needs and what is included.
What Is the Average Cost of SEO Services for Small Businesses?
Small businesses and startups stand to benefit more from quality SEO services. However, the average cost of these services ranges from $750 to $2,000 per month, depending on what services the company needs. One-time projects may cost $5,000 to $30,000.
Startup companies that prefer search engine optimization consulting services may pay from $25 to $200 monthly.
Factors That Determine the Costs of SEO Services
When looking at SEO costs, always keep in mind that SEO is an essential investment for your business. Making your website more visible on search engines such as Google will set you up for success. This will ensure that you get more traffic, leads and generate more sales.
SEO is a long-term investment that will continue delivering ROI even after you stop spending money. It is more efficient than other marketing strategies such as PPC advertising. Pay-per-click advertising often stops producing results immediately after you stop spending your money on them.
However, SEO costs may vary depending on a few factors. These factors include:
Consultant's and agency experience
The software, tools, and resources used
The bottom line of the campaign strategy
The SEO service provider's pricing model
The timeline and deadline of the SEO campaign
When looking for the right SEO service company, ensure you look at the above factors to better determine the pricing. Ensure you also focus on high-quality SEO services instead of low-cost SEO that may not benefit your business.
How Much Does SEO Cost per Project, Month, and Hour?
Different SEO service consultants and agencies have varying prices for the same services. Your company's size, SEO needs, and business model will determine your SEO strategy and how much you pay for it.
However, companies use different pricing models to determine the prices of SEO services. The most common models include project-based, hourly, and monthly prices. Below is the average cost of each pricing model:
1. Hourly Prices ($25-$500)
Most SEO consultants who are not hired by agencies often charge their clients per hour. The pricing can fluctuate from $25 to $500 per hour. However, most clients often spend around $80-$200 when working with such consultants.
The cost of SEO services depends on whether the clients prefer a small team of qualified individuals or one person to handle their SEO needs. It also depends on whether the consultant is highly experienced or they are just starting.
2. Monthly Charges $500-$2,000) 
Many companies looking for a long-term SEO strategy prefer this pricing model. That's because they utilize SEO services as a needed service.
For around $500, a reputable SEO service company will handle basic SEO tasks such as copywriting and on-page optimization. However, clients can pay up to $5000 per month for more intensive tasks such as building links and high-quality content.
However, most companies often have a budget of around $750- $2000 every month for a custom-made SEO strategy. This is the best type of pricing model as it allows you to create a relationship with your service provider.
3. Project-Based Pricing 
Project-based pricing is not common for SEO services. However, some companies sometimes hire consultants and agencies to implement specific marketing campaigns or projects. Because the project may vary depending on the company, it's often quite challenging to estimate the exact price.
Project-based prices may range around $5000- $3000 depending on the agency pricing and type of project. This price also depends on the scope of the project, the SEO agency's level of experience, and the timeframe.
What Is the Cost of SEO if Done In-House?
Some companies prefer hiring an in-house team to handle their SEO services. This team will focus all their time and energy on creating and implementing the SEO strategy without being distracted by other clients in need of such services. While this is an effective option, it's also quite costly.
The average salary of an experienced SEO specialist is around $50,000 annually. Before considering this option, look at the projected agency cost, your company's needs, and your data security.
How Much Should My SEO Budget Be?
Most people often wonder, are SEO services worth the cost? According to a study, the click-through rate of the first organic result on Google search is 28.5%, while results number two and three have a CTR of 15% and 11% respectively. Such statistics make paying for SEO services worth it.
Are you wondering how much you should pay for your company's SEO services? Nobody can correctly estimate the cost of SEO services. However, there are ways you can estimate the correct number when budgeting.
Use the below questions to help you:
What do you want the SEO strategy to accomplish?
How much can you afford to spend on SEO services?
Do you have employees with experience in SEO services?
Do you prefer outsourcing or hiring an in-house team?
Small businesses may not need as much effort and time on their SEO strategies as already established organizations. If you are running a startup, your finances may not allow you to hire a full-time in-house team. Thus, you may opt for consultancy services.
Ensure you answer all the above questions to better understand what your company needs.
Now You Know How Much SEO Services Cost
While everyone's website needs SEO, most people don't know the price range and who to trust with their websites. Understanding the SEO price range will help you easily identify low-quality services and estimate your pricing for budgeting purposes.
So, what is the cost of SEO services? The right budget will be determined by your company's SEO needs, your goals, and the agency you choose.
For more business tips, check out other articles on our site.