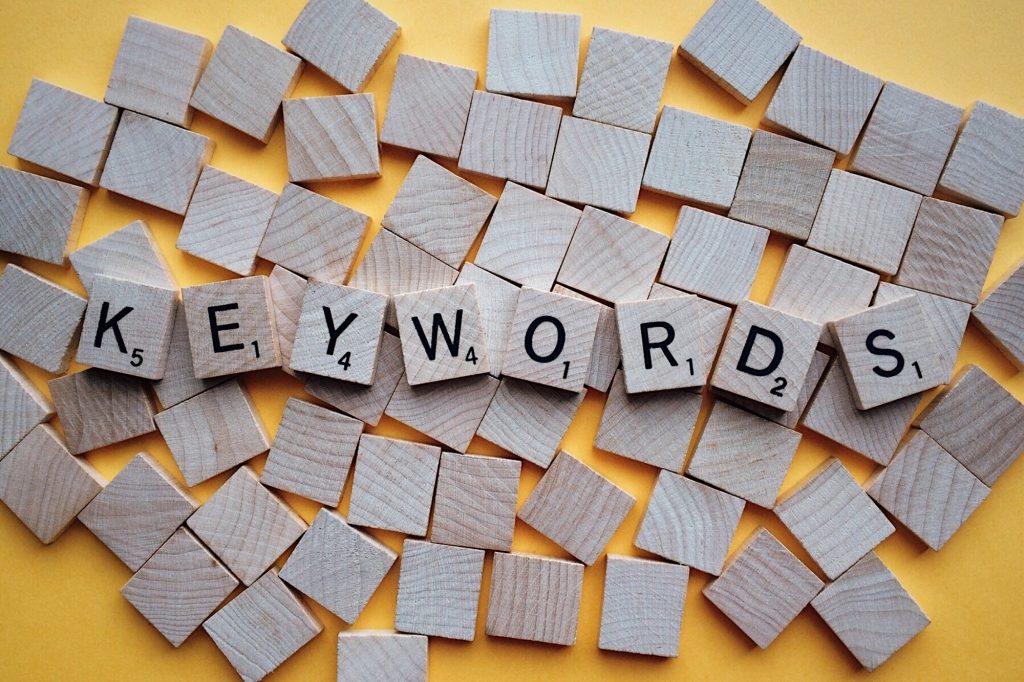 Have you thought about SEO for your business lately? 
If you run a business, you know how important marketing is. Whether it's buying up billboard space to catch passing drivers or paying for social media ads, there are many options out there for marketing your business.
Almost 70 percent of online experiences start with a search engine. If you're not making use of SEO, you're missing out on clients. Tons of people are getting directed by Google or Bing to other businesses who are using SEO. 
If you're worried about losing customers to SEO, this guide will help you find the best SEO keywords to use. 
A Brief Introduction to SEO 
So what is SEO? It stands for search engine optimization, and it means using optimized keywords to make your website stand out on search engines. 
If you're a restaurant and have a website, won't people find you if they google "restaurant"?
Unfortunately, it's not that simple. Think of all the restaurants globally, all the competitor's websites a search engine user could end up on instead. If you're not using the proper keywords, your website will get lost in a sea of searches. 
Consider the fact that people search for the same product in different ways. When looking to get food, a person may search for "restaurants," "food," or even "burgers." You need to know not just what people want but the ways people are searching for your product.
If you don't consider that people search for the same things in different ways, potential clients will end up on competitor's websites simply because they searched differently. You should also consider that big, general keywords will probably be swallowed up already. Again, if you're a restaurant, using a keyword like "burger" will probably be futile up against titans like McDonald's and Shake Shack. 
Now you know what SEO is and some of the pitfalls if you don't use it. So what can you do?
Do Your Homework 
To make use of the benefits of SEO, you're going to need to do a bit of homework. 
Make a list of relevant terms to your business (i.e., restaurant, food, burgers, fries), and do some research on how many searches those terms get. Google Analytics is an easy way to do this. After you've done this, you'll better understand what people specifically look for when they look for your product.  
But that's not quite enough research. 
Now what you're going to want to do is pick a few topics to get to work on. It's time to do a bit of method acting. If you were a customer looking for one of those relevant topics, how would you search for it? 
Pick a term and get to work writing down the ways you'd search for it. Say you pick "fries" as your word to hone in on. You might choose "delicious fries near me", "best fries on ____ street", "crispiest fries", "healthy fries", etc. 
Note: what you are writing now down are keywords. Don't be thrown off by the fact that "delicious fries near me" is a sentence. Keywords are just terms people are searching for. 
Now that you've done your homework, you're on your way to getting inside your client's head and optimizing search engines to your advantage. 
Get Specific About the Best SEO Keywords
To stand out from your competitors, scratching the surface won't suffice. You're going to have to get specific. 
The next step requires a bit more acting.
Try to figure out the reason people enter those keywords; are they looking for cheap fries, the best fries, healthy fries, or the closest fries to them? Are they looking for delivery?
Knowing why people search for specific keywords will help you figure out if you should use said keywords. If you're looking to emphasize your delivery service, you may not care that people are looking for fries near them. 
Another thing you can do is to look on your search engine for similar searches. This way, you'll target your potential client's intent with extreme precision. 
However, that's not quite specific enough yet. 
Now you're going to need to narrow it down. Make sure that the keywords you're going with are represented on your website. If the keywords you choose aren't relevant, search engines are going to bury your site. 
Your site needs to not only be relevant but must be substantial too. The more content and marketing your site has, the more search engines will promote it. No one wants to be directed to a website reminiscent of a ghost town. 
Double-check that this keyword is relevant. We've gone through a couple of specification steps, and it's possible that you've strayed from the path a bit. You don't want to focus on a nice-sounding keyword no one is searching for. 
So you've done your method acting and gotten specific about your keywords. You're surely at an advantage over people who aren't using SEO. The work isn't done yet… 
Strike a Balance
Now that you've done your homework, you're going to want to undo a little bit of it. 
Make sure that you have a balance of sentences and one-word keywords. While it is true that longer sentences are more specific, you don't want to miss out on those big, general, one-word keywords. Striking a balance assures that you can get those specific searches while also occasionally nabbing someone who floats over from a general search. 
It's important to get specific in your keywords, but working in a few general terms will optimize your SEO strategy. 
Scope Out the Competition 
To optimize your SEO, you're going to want to see what your opponents are doing on that front as well. This isn't a tactic of undercutting or snooping but an important tactical step.
If your opponents are using certain keywords, you may want to steer clear of them. You may also choose to try to improve your ranking on a certain keyword that your opponent is leading in.
Scoping out your competition in SEO keywords means you can pick your battles and make the best of your marketing. Doing your homework on your website, as well as competitor's websites, means you can know when to fight the battle on "best delivery fries" and leave "healthiest fries near me" to your opponent. 
Cover All Your Bases
Now that you've done your homework, gotten specific, and scoped out the competition, you're well on your way to optimizing your SEO potential. There are several other optional steps you can take to get the edge on your competitors. 
One good way to come up good full-sentence keyword is hiding right under your nose. Google suggestions — the feature on Google that tries to anticipate what you want to search — is a great tool. Since it guesses based on other people's searches, it's an easy, free way to do some research on keyword topics. 
Another great tool hiding in plain sight is Google trends. On trends, you can analyze which keywords are popular and track how their popularity increases or decreases over time. Maybe a popular TV show did an episode about fry delivery, and the term "fry delivery" starts trending. 
These two uses of Google are great ways to leverage culture to your advantage. 
The final base you want to cover is your very own website. Do some research on what keywords are bringing people to your website. Just like knowing your enemy, understanding what your current strengths and weaknesses are will help you optimize your strategy going forward. 
Though it's important to do your homework and get specific about your keywords, you have to make sure you're using all of the tools available to you. Get creative in how you do this! What other unique ways can you find to figuring out how people use keywords?
Consider Hiring a Service 
Though there's a lot you can do on your own, by now, it's easy to see that SEO is no picnic. This article has covered a lot of strategies, but even that is only scratching the surface. SEO is a whole complex world of research, keywords, numbers, and customers that you might just not have time to devote your all to. 
Thankfully, there are professional services out there to handle your SEO needs. The folks over at http://sonder.com.au/seo-brisbane have already helped tons of people improve their SEO optimization and could surely help with yours too. 
Optimize Your SEO Today
No matter what your business is (fries or not), you can benefit from optimizing your SEO strategy. The whole world is online, and understanding the way people use search engines will ensure that you'll succeed in business. By making sure you do your homework, get specific, strike a balance, scope out your competition, cover all your bases, and consider hiring a service, you'll be more likely to out-keyword your competitors. 
By finding the best SEO keywords, you're making sure that people find you. And you can't have any customers if no one knows where to find you. 
For more information on SEO, check out our section on SEO tools!