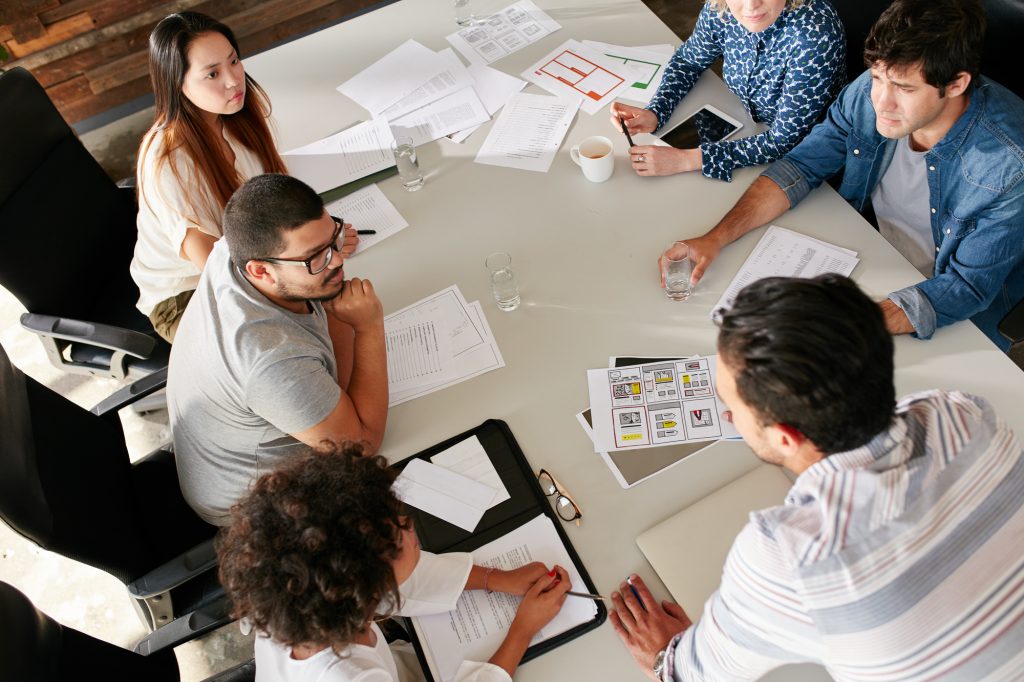 This past year has highlighted many unique challenges in the workforce. From inclusive hiring to adapting business and sick leave policies, companies needed to find helpful solutions.
Having a solid HR department allows you to address these ever-changing concerns and make the necessary adjustments. Plus, a human resource specialist will provide tactful and professional resources too.
Let's take a closer look at some key HR duties and how using a Human Resource Department can help.
Why Do You Need An HR Department?
A human resource management team, or HRM, can help the whole office run smoothly. If you're looking to add more talented people to your team, working with an HR department can help sort out all the details to ensure a solid working environment. 
If your sales are expanding and you are needing to hire more people, having a skilled HR team is crucial. They can help shoulder the burden of sorting through quality applicants, creating their on-boarding training, and even coordinating other elements of the transition. 
This allows you to focus on your business while having a delegated professional to guide your new employee.
Let's dive deeper into the top four reasons why hiring an HR department can be immensely beneficial. 
1. Recruiting Team Members 
Hiring top-notch talent goes beyond resumes and generic interviews. A skilled HR representative can help you read through the lines to not only find the best candidates but also keep them. 
They will update job descriptions, interview viable applicants, and manage all the taxing paperwork.
2. Onboarding and Training
There is a ton of paperwork to sift through when onboarding and training new employees. This can take away from you or your current employee's job performance which is why it's a great thing to outsource.
One of the key jobs of an HR department is gathering personal and payment information. Using check stub creation services is a great way to monitor and manage this information.
3. Ensure Equitable Compensation and Benefits
Keeping qualified employees is key. A great way to help avoid employee burnout is by offering compensation packages at yearly benchmarks. It also means providing competitive rates for jobs to retain talented team members.
Additionally, if there is any concern about appropriate benefits packages, an HR representative also acts as an appropriate middleman to tactfully navigate the situation.
4. Manage Office Policies
In order to keep your business running smoothly, it's important to have everyone doing their part. When you work with a human resource department, they can help enforce office policies, payments, time-off requests, and other interpersonal relationship needs.
A major benefit to outsourcing this is that you can get additional training as well. Are you worried about workplace bias or sluggish behavior? An HR specialist can help provide proper training and any issues that arise.
What Are Some Other HR Duties?
As you can see, adding an HR department can boost productivity, ease some of the training workloads, all while helping to manage your team's needs. Truly, there is so much benefit to adding a human resource team.
See some of the other key job responsibilities of an HR department, below!
Recruit Team Members
Onboarding and Training 
Create Team Building Initiatives
Ensure Equitable Compensation and Benefits 
Reinvigorate the Staff
Regulate Policies
Hiring an HR team is a great way to sort through the paperwork and solidify your team!
Find Your Team, Today!
Finding the right HR team is the best way to navigate interpersonal relationships and tricky situations in your business. As you can see HR duties vary from hiring expert staff to managing regulations and equitable compensation.
Stop feeling stuck when it comes to navigating a successful business. Check out our blog for other professional resources, relevant topics, and the latest business news.