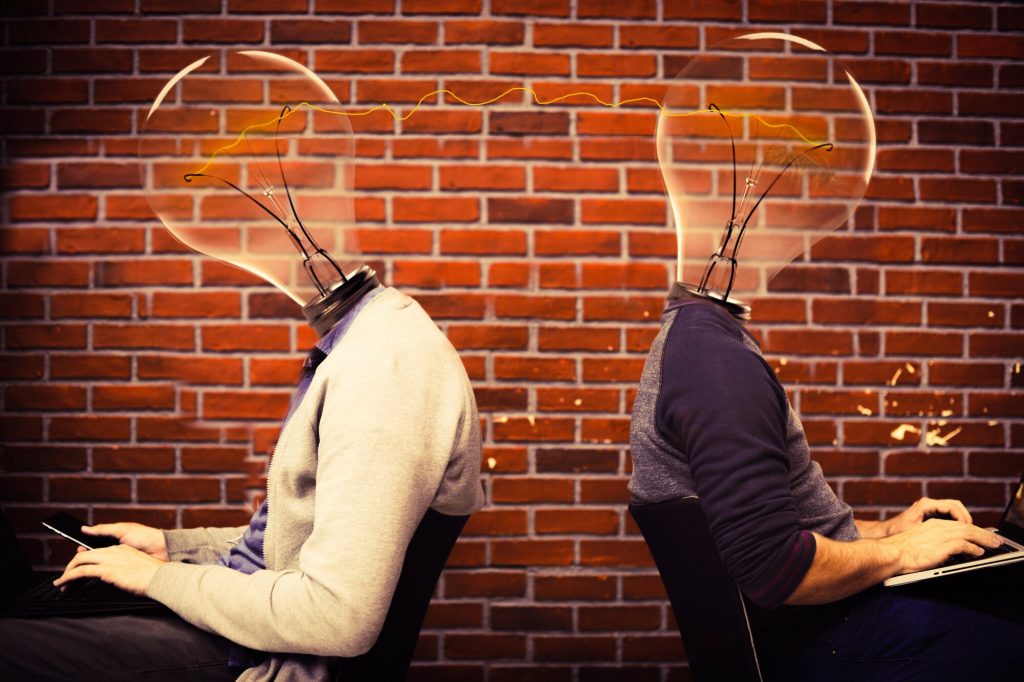 Has 2021 changed your job or situation? Would you love to explore new business ideas that will give you an opportunity to use your strengths in new ways?
Believe it or not, business opportunities exist as long as you know where to look for them. They offer learning opportunities, financial rewards, and the promise of personal satisfaction. You can choose your coworkers, challenge yourself, and have the source of pride that comes when you build something from the ground up.
Here are some of our favorite small business ideas for 2021.
1. Online Tutor
Many of today's students are learning in a remote or hybrid situation. This means they'll have less one-on-one time with the teachers and staff members who usually help with their work and understanding.
There's a growing need for tutors who can help students in a video conferencing setting. If you're an expert in a field like math, reading, or science, there are a lot of parents who would greatly appreciate your ability to tutor kids online.
Tutors make excellent money, and online tutoring means you won't even need to leave your home. If you're not sure where to find students, sign up with an established tutoring company and let them know what your field of expertise is. They'll match you with students looking for tutors just like you.
If you don't have advanced knowledge in a particular subject area, many tutoring companies are looking for tutors to give English lessons to students overseas. An advantage of these tutoring jobs is that you can often do them early in the morning or later in the evening, so you'll have the rest of the day to pursue other sources of income.
2. Daycare Service
With so many schools closing for days or weeks at a time due to health concerns, working parents are often looking for somewhere safe for children to go during the day.
If you love working with children, a daycare service allows you to earn extra money while doing what you love. Sometimes, you won't even need to leave your own home.
If you're wondering how to start a daycare, you'll want to do some research and talk to others in your area who've had successful startups.
3. Cleaning Service
These days, many professionals are working from home and realizing they'd love it if their environment was in tip-top shape. 
One advantage of starting a cleaning service is that there is very little overhead. All you need is some basic cleaning supplies, and you can invest in more specialized equipment as your business begins to grow. You'll also enjoy a flexible schedule and lots of repeat business.
Before you start your service, you'll need to do your homework. You may need a business license or insurance in your state. 
Check out your competition and make sure you're pricing yourself right for your area. You'll also want to make sure that you're marketing yourself right through local social media community groups. Once you've got a few loyal customers, word of your excellent service will begin to spread, and you'll have plenty of steady customers in no time.
4. Home Care Aid
If you enjoy working with seniors, offering your services as a home care aid could result in a thriving business. All you need is a high school diploma, and you'll enjoy a flexible schedule as well as the privilege of helping those who need companionship.
As the population continues to age, there are plenty of opportunities for those who wish to provide assistance with home healthcare. 
5. Create an Online Course
If you're an expert in a particular area, starting an online course can be a great way to establish yourself as an expert in your industry. You'll earn passive income as your course continues to sell, and you'll be able to reach new prospective clients if you've got another business you're trying to grow.
Starting an online course means you can do your work when you have time, so you'll have the flexibility to do other work or spend time with hobbies or family.
6. Start a Blog
Starting a blog may be easier than you think, and it costs very little money. Can you write about politics, cooking, or buying cars? If you've got expertise or a unique slant, other people will want to read about it.
Blogs can get monetized in a number of ways, all of which will earn you excellent passive income. One of the most popular is affiliate marketing, in which you talk about products or services that are related to your industry. 
Another way to make money blogging is to add some pay-per-click ads or display ads. If you're selling your own products or services, email marketing is another way you can leverage your blog to make great passive income.
7. Home Catering
These days, lots of folks are wary of eating in public establishments due to a fear of germ spread. However, many still like to have delicious meals cooked for them once in a while.
Maybe you want to create healthy daily meal deliveries for fitness-conscious folks. Or you could provide daily comfort food for senior citizens. If you're running a meals-to-go business, you can actually work from a shared rental kitchen.
Advertise your services with local social media groups or cooking videos. Get happy customers to recommend your service. Your skills and enthusiasm for providing meals for those who need them will eventually pay off.
8. Home Stager
Do you have an eye for interior design? Are you always re-arranging the furniture in your home to make things look more appealing?
A career as a home stager could be right for you. Many homeowners are more than willing to invest in someone who can make it look great and help them earn top dollar on their property.
You can use your website and social media to build a portfolio and market your services. Make sure you create a pricing structure that includes higher fees for more difficult jobs, such as moving furniture. 
It also helps to establish yourself as an expert in a particular niche, such as home flippers or apartment building managers. Make sure you're pricing your services reasonably at first, and you can build them as your reputation continues to grow.
9. Wedding Planner
In today's world, many busy professionals are looking for someone to help them with the design and details of their weddings. If you have a unique eye for fashion, decorating trends, and staying organized, a career as a wedding planner could be just right for you.
Becoming a wedding planner allows you a flexible schedule. After you've been doing it for a while, you can pick and choose your clients and determine your own salary. There's also a big market for local wedding planners who can help with making a big day social-distancing friendly. 
A great way to "learn the ropes" of wedding planning is to shadow someone who's already doing it. These include learning the daily responsibilities of overseeing vendors, managing a timeline, and handling any challenges that may come up along the way.
When the big day comes and you're an integral part of helping the bride walk down the aisle, you'll be able to enjoy the fruits of your labor.
10. Freelance App Development
With new pandemic restrictions, e-services are becoming increasingly critical parts of individual businesses. 
If you have tech skills, you can help businesses streamline their operations with custom apps, which is one of our favorite hot new businesses. Your clients can keep track of their clients, schedules, and make it easy for customers to purchase products and services with the click of a button.
App development allows you to work on your own schedule and charge top dollar for your services.
11. Packing and Moving Business
There's no doubt that the current economic climate has lots of folks packing up their bags and moving from big cities to suburbs or warmer locales.
There's no shortage of work for moving business, and they can be very profitable. First, you'll want to understand your market and see how you can make your service stand out. You may, for example, want to focus on apartments, green moving, or pet owners.
You'll need some gear when you start out, such as straps, dollies, and ramps. It's also important to have insurance and a least one co-mover. You can advertise your services on social media or start with those you know and get some great recommendations.
New Business Ideas
If you're looking for business startups that can eventually become full-time gigs, you'd be amazed at how the current economic environment is presenting new opportunities. Some of our favorite new business ideas for 2021 involve unique skills and little training. If you're ready for a new adventure, a little homework can take you a long way.
Don't stop getting smart about your health and finance now. For more great ideas, read our blog today.