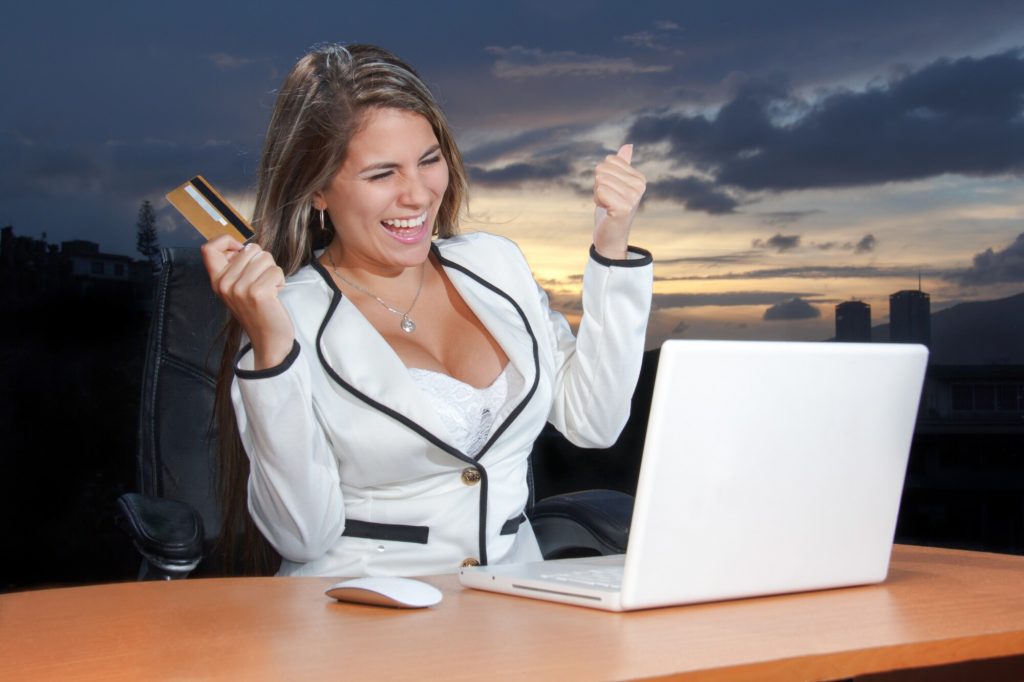 On the surface, running an online business looks like the holy grail.
After all, the vast majority of consumers in the United States are shopping online. If there were consumers who didn't want to shop online because the in-store experience is better, the COVID-19 pandemic gave them no choice but to embrace online shopping.
As a business owner, therefore, everything should be all rosy, right? Millions of consumers heading online in droves should mean every online business is making a killing.
Unfortunately, that's not the case. To find online business success, you must do more than just have an online business website. You need to go above and beyond; otherwise, your target customers will keep falling for your competitors.
In this article, we're telling you how to generate more online business sales and thus run a successful online enterprise.
1. Sell a Product/Service That Meets Customer Expectations
Put yourself in a consumer's shoes for a bit. Go online and look up something to buy, such as home internet.
You won't find one or two companies offering what you want. Instead, you will find tens or even hundreds of companies offering home internet in your area. This means there's a lot of competition, which also means the consumer is spoilt for choice.
However, as much as they're spoilt for choice, one thing is certain: they'll go for the company that offers the best home internet service.
Herein lies an important lesson. If you want to run a successful online business, you must start by offering products and services that at least meet the customer's expectations. If you can exceed those expectations, the better.
Now, how do you know what your customer expectations? In many ways, they expect what you advertise.
For example, if you advertise that your home internet service delivers certain speeds, that's what the customer will expect. They'll buy it and put it to the test. If it hits lower speeds than what you said you'd deliver, obviously the customer might opt out in favor of another provider. That's how you lose a sale.
On the flip side, if you meet or even surpass the expectation, you can count on the customer to not only become a loyal subscriber but also recommend your service to others. That's how you make one more sale!
2. Build an Ecommerce Site That Excites
Some online businesses record poor sales not because they offer inferior products or services, but because their business website isn't up to par.
If your website takes forever to load (in the online world, more than a blink of an eye is forever), is difficult to navigate, has a desktop-only design, or doesn't show up on the first page of search engine result, you're shooting yourself in the arm.
As promising as the digital marketplace looks, it's fiercely competitive. In fact, Amazon and a few other e-retailers hold a big share of the market, leaving millions of small ecommerce stores scrambling for the little that's left.
Your ecommerce website plays a key part in ensuring the success of your business. Hire an ecommerce site development expert to build and maintain it. This way, you can rest assured that you have a site that meets today's standards.
Traffic generation is a key goal among ecommerce business owners. You want your site to receive as much organic traffic as possible since this improves your chances of making more sales.
To draw organic traffic, your SEO game must be top-notch. You can always buy SEO traffic if you need a quick boost, but your long-term approach should target organic traffic.
Checkout is yet another important aspect of an ecommerce website. When visitors arrive on your site, they don't want to spend several minutes trying to complete an order. In a click or two, they should be able to check out.
3. Build an Email List
An email list is a list containing the email addresses of people, in this case, your current and prospective customers. This list gives you direct access to the people you want to reach. And considering that the average person checks their emails at least a couple of times a day, there's a good chance you will reach your recipients when you send out an email blast.
This is why building an email list is a crucial part of finding online business success. A single email blast can generate quick online sales.
The big question is: how do you build an email list?
Asking your customers for their emails just sounds off. You need to find a more creative way of getting those email addresses without asking directly.
An effective way is to craft newsletters and ask your site's visitors to opt-in. Another way is to ask visitors to create an account before they can purchase anything from your ecommerce site.
As you build an email list, keep learning how to best improve your email marketing strategy. It's of little value collecting thousands of emails if you don't know how to craft emails that can drive sales.
4. Keep an Eye on Your Digital Reputation
Almost 90 percent of customers read online reviews before making a purchase from a business.
What are the reviews saying about your business? If your business has plenty of negative reviews, there's only so much you can do to increase sales. You have to fix the negative reputation first.
More importantly, keep an eye on your reputation. It's much easier to recover from a handful of negative reviews. But if you wait until there's a ton of them, you might be unable to climb out of that hole and reclaim your good reputation.
You Can Find Online Business Success
For most entrepreneurs, online business success doesn't come easy. It takes a combination of several factors to ramp up your online sales. Thankfully, we've shared some of the most impactful steps you can take to grow your ecommerce enterprise.
We've got more tips for online business, so keep reading our blog!