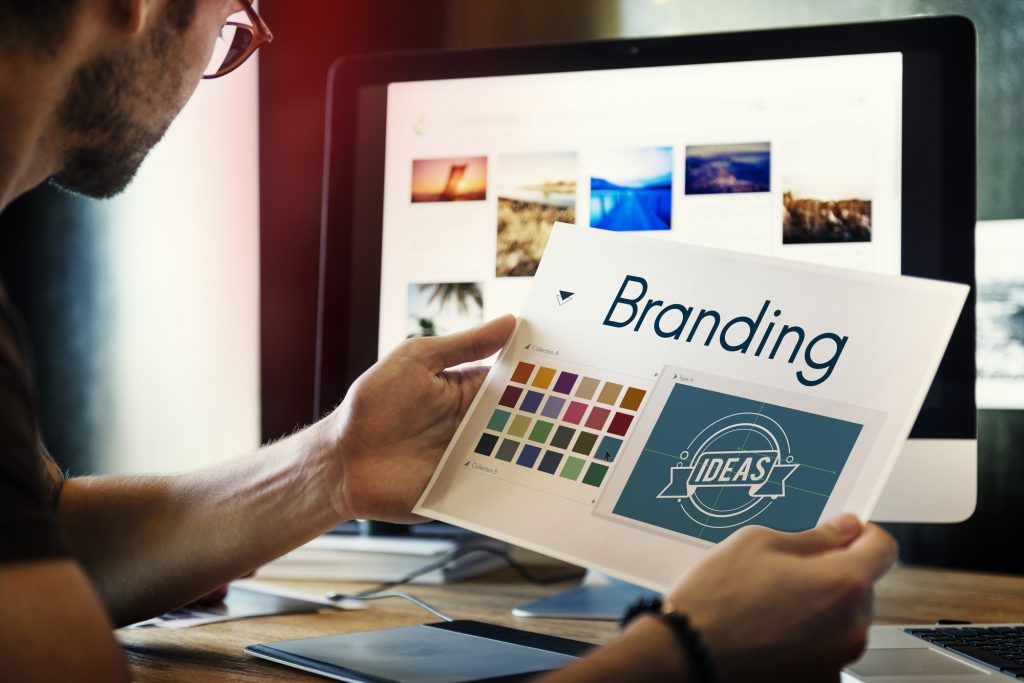 It takes between five and seven impressions for a company to produce a smidge of brand awareness. Consistency and repetition are key. Meanwhile, it only takes 10 seconds for someone to form an impression of your brand.
Without a strong branding campaign, customers might fail to recognize who you are. You could also convey the wrong message about your business. Customers could start to turn to your competitors instead.
Here are eight ways to increase brand awareness for your business. With these eight strategies, you can attract more people to your business and stay in their minds.
Give your business the boost it needs with these eight easy tips today! 
1. SEO Blogging
Search engine optimization (SEO) can help you display your website content on search engines like Google. A higher ranking will help you appear in front of more potential customers. As your ranking improves, you'll also appear ahead of the competition.
In other words, a higher ranking can help you look like a more credible resource in your industry. 
About 93% of all online activities begin with a search engine. Unfortunately, about 75% of people never look beyond the first page of results. If you're not on the first page, you're probably missing out on customers. 
Over 60% of marketers are prioritizing SEO as part of their inbound marketing strategy as well. If you're not developing an SEO strategy, you could fall behind the competition.
SEO blogging gives you an opportunity to share information about your business. You can show readers your experience and expertise with every blog post. 
What topics are your customers concerned about? Use SEMRush, Google Trends, and Keyword Planner to make a list of keywords. Then, start covering those topics in engaging blog posts.
Reformat your blog posts into infographics, quizzes, polls, case studies, and more to keep your audience interested and engaged. Make sure to use your brand colors to build recognition, too.  
2. User-Generated Content
Customers tend to choose brands that other people already trust. One way to build brand trust is to ask consumers to post their reviews online. Share these reviews on your website and social media platforms to spread the word.
You can also ask customers to post their reviews on your Google My Business listing, which can help you generate more SEO.
Are customers already posting about their experiences with your product or service? Great! You can use that content to your advantage.
User-generated content (UGC) can help you build brand awareness, trust, and loyalty. Show photos and videos of happy customers using your product. Prospective customers will see that consumers already love and trust your business!
3. Social Media Contests
Bring customers into your brand strategy! Start hosting contests on social media to get your current audience more involved.
Contests are a great way to encourage people to share your content on their own social media platforms. For example, you can have them share a video with your company hashtag on their feed. Then, encourage them to tag their friends to inspire more people to participate.
You can also have your social media followers comment and like your posts as contest submissions. Have them tag their friends in the comments. Then, their friends will learn about your contest as well!
Additional engagement on your posts could even help boost your content on social media.
Consider offering a freemium to your customers, too. Giving products and samples away for free can help when marketing a brand. 
For example, many subscription services now offer customers free trials. They get a taste of the subscription service before deciding to make a full purchase. If they're happy, they can even spread the word to friends and family members.
With contests and freemiums, you can bring interested customers back for more.
4. PPC Advertising
Pay-per-click (PPC) advertising is another great branding strategy you can start using immediately. PPC ads can appear on search engines as well as social media feeds. These ads often blend in with organic content.
When someone clicks on your PPC ad, they can visit your website to learn more about your product or service.
There are many different PPC ad formats you can choose from. As part of your branding strategy, you might want to use visual ads. For example, you can create an animation, use a still image, or show a short video clip.
Don't forget to use your brand colors within your ads. Using the same colors throughout your entire brand marketing campaign will help build brand recognition. The more often people see your brand, the more likely they'll remember you.
5. Remarketing Campaigns
Remarketing ads are a form of PPC ads you can use to reach previous visitors to your website. With remarketing ads, you have a second chance to reappear in front of these customers. You can remind them about the product they looked at and entice them back to your website.
In addition to boosting brand awareness, remarketing is a great way to close sales!
6. Influencer and Guest Blogging
Who do your customers already trust? Are there influencers in your industry that already have a big following? These influencers know all about marketing a brand.
Ask for their help by creating an influencer campaign. The influencer can talk about your product and the reasons they love your business. 
By partnering with influencers, you can leverage their existing audience to reach more potential customers.
Guest blogging is another great way to boost your brand. You can offer your expertise to potential customers by writing a blog. Then, you can post your blog on another website.
Guest blogging allows you to reach an existing audience that's already interested in your industry. In addition to boosting your reach, it can also help you build your credibility. 
Make sure to use SEO within your blog posts to help you climb to the top of search pages.
7. Referral Programs
Word of mouth isn't enough anymore. Today, more companies use referral programs to spread the word about their businesses.
As part of your branding strategy, referral programs are a great way to reward your loyal customers. Have your happy customers share their love for your product with their inner circle. As they spread the word, you can reward them with coupons, discounts, and exclusives.
Try to find new ways to reward your customers every few months to keep them interested and engaged. 
8. Video Contests
Video content now claims over 80% of all web traffic. In fact, embedding videos on your website can boost conversions by 80%. About 90% of customers claim videos help them make purchasing decisions, too.
Videos are also a great way to attract mobile users to your website. In fact, mobile video consumption grows by 100% each year. Meanwhile, about a third of all the time people spend online is dedicated to watching videos. 
Use that to your advantage! Make videos a part of your branding strategy by hosting a video contest. 
For example, you can have customers come up with unique flavors, scents, or names for your products. Have them send in their videos with a unique hashtag. Then, share the best videos you receive on social media.
As more people participate in your contest, you can boost brand awareness and reach even more prospective customers. 
Other Video Formats
You can also start creating branding videos for your business. There are many different formats you can use for your videos, including:
Tutorials/how-to's
Animations
Typography
Live streams
Whiteboard videos
Company culture
Product demonstrations
Customer reviews/testimonials
Company story
Educational
FAQ
Behind-the-scenes
Webinar
Events
What type of videos will best help you reach your customers and communicate your brand? When marketing a brand, you have to consider what your customers are looking for. What do they want to know about your business?
Videos are eye-catching and easy to consume. They can help you keep your customers engaged.
They can also help you give a face, voice, and personality to your business.
Start by compiling keyword research to determine what your customers are talking about. You can use the same tools you use when completing research for your SEO blogs. 
Then, cover those topics in your videos! Add a transcript to boost your SEO.
Consider posting videos on a schedule. Try different formats to see which videos best help you reach your target audience. Don't forget to review the metrics to learn more about your audience.
As you start creating contests and videos, don't forget to share the word. Post your videos on your company blog and social media outlets. The more you share your content, the more likely people will begin recognizing your brand.
You can learn more about developing a recognizable brand here.
As brand awareness and recognition grow, you can develop a loyal audience of followers for your business!
Boost the Brand: 8 Ways to Increase Brand Awareness for Your Business
Ready to boost your business? Keep these eight branding strategy tips in mind! With these tips, you can generate brand awareness and start attracting more people to your business. 
Searching for more ways to grow your business? We can help!
Explore our latest guides today for more tips and tricks.