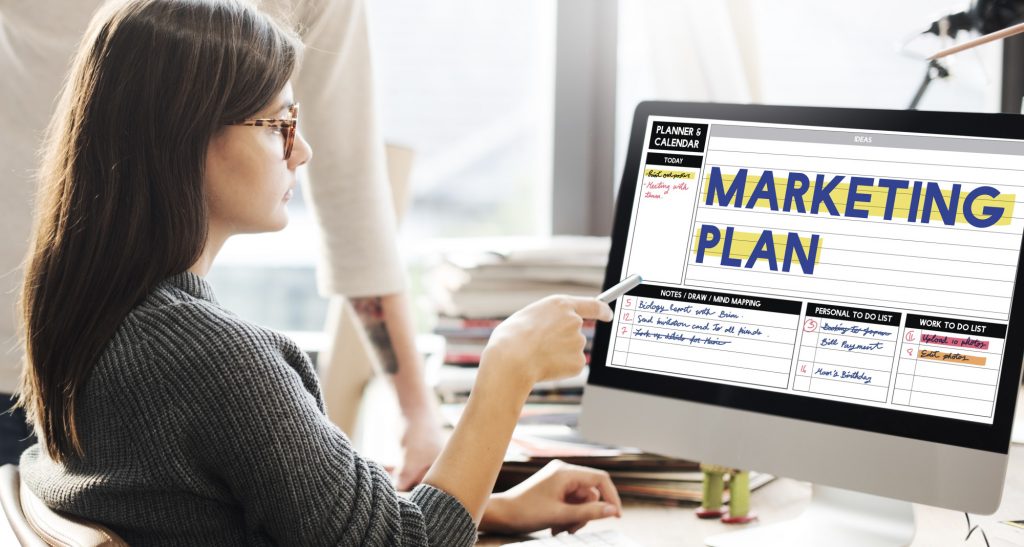 As a business owner, you know your marketing plan and strategy are essential.
An effective business marketing plan can give you milestones to shoot for and a strategy to reach them. You will know what you need to do and when you need to take certain actions to increase your chance of success. However, not having a marketing plan can result in feeling overwhelmed and not knowing what to do in your business.
While creating a marketing plan can be intimidating, it's an essential task that will help you achieve success in your business. If you have yet to create a marketing plan and aren't sure it's worth your time and effort, here are several reasons why you should. 
To Give Your Business a Vision
One of the many benefits of a marketing plan is giving your business a vision. Your vision statement for your company is meant to inspire and motivate you and your staff. It also clarifies what you do, why you do it, how you do it, and who you do it for, which is a great way to focus your business in the right direction.
To Define Your Competitive Edge
A great benefit of a small business marketing plan is to help you define your competitive edge. Why is your company different and what makes you stand out? Answering these questions can help you better target your marketing message and efforts.
To Give You a Set of Goals to Reach
One of the most important reasons you need a marketing business plan is to give your business a set of goals to reach. This is essential because having direction in your business is necessary for success. By writing your marketing plan, you are creating goals and milestones that will keep you on the path towards success. 
To Give You a Marketing Strategy to Follow
If you are wondering why you need a marketing plan, one reason is to force you to detail your marketing strategy. Much like your vision, a business plan marketing strategy is a great guide you can use to lead you to success. Creating one will help you in the future when you are feeling overwhelmed and not sure what to do. 
To Complete Your Company's Business Plan
As a company, you should have a business plan. Part of your business plan is a comprehensive business development marketing plan. A great reason to create a marketing plan is to complete your business plan. 
This Is Why You Need a Business Marketing Plan for Your Company
There are several reasons why you need a business marketing plan.
Your marketing plan will give your business a vision and help you define your competitive edge. It will also give you a set of goals to reach and a marketing strategy to follow. Most of all, your marketing plan is an essential component of the business plan you need to help your business become a success.
Writing a marketing plan is one of the best actions you can take for your business.
Don't forget to browse our site for advice on advertising, business, products, and more.