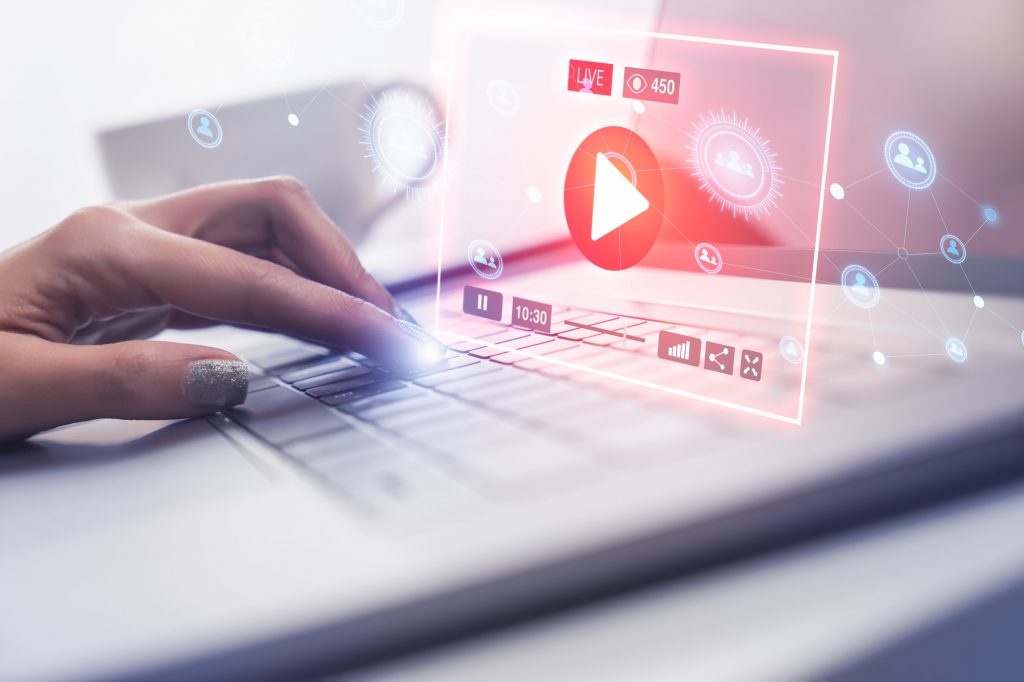 Are you a You-Tuber? If not, why not? It's a great hobby but it's also a great way of earning money in this pandemic. If you are bored, with no one to speak to, and are sat at home then now is your time to shine.
But one of the first things to think about when you've got yourself a good camera is what music you want to accompany your videos?
It may seem easy but you need to learn how to add music to youtube videos if you want your videos to stand out with millions of views.
Here's everything you need to know. 
Gather Video Footage First
The first step is to gather video footage first. Maybe you're taking some drone shots and you want to turn this into a nice montage movie of your pre-covid travels across the globe.
Or perhaps you are submitting a lifestyle blog and you want some music to accompany you on your everyday routine.
Either way, you need to gather some video first before you even think about music. To do this, go out on a day of filming with your camera. Nowadays you can even use an iPhone to film, the latest iPhone 12 allows you to record videos in 4K and edit them on your phone!
The Editing Process 
Once you have gathered your footage it's time to hit the editing desk. You might even decide to hire an editor instead, which could be a much better solution than editing yourself.  You can find some great talent on sites such as Fiver or UpWork to help you out here.
Before you send over your material to your editor, however, you need to decide on some music so that they have something to work with. 
Decide on Your Track
So you have your video and you've lined up an editor, how do you decide on the tracks that should go in your film? You need to decide on your tracks before you learn how to add music to youtube videos.
Decide on what is the core message of your video? Are your videos happy or are they sad? Are they following your everyday life or are they more dramatic than that? Perhaps you're going for comedy or you're going looking for a romantic edge?
Once you've established this you could then write yourself a list of your favorite songs and decide if any of them fit. If it turns out that you can't license these then they will at least give you an idea for similar music. 
Have a session scrolling through Spotify or Apple Music if you are really struggling about what to add to your videos. 
Don't Infringe Copyright 
Copyright is a process that infuriates You-Tubers and gives them plenty of sleepless nights but it's an important process. You need copyright laws to ensure artists are compensated. Without them, the industry would be dead. 
At the same time, you need music for your videos and you're dying to use your favorite track.
Don't be tempted to infringe copyright by loading in your favorite track anyway. That will land you in YouTube prison and would violate Youtube copyright laws. Your video will be taken down and you might even be blacklisted. Certainly, administrators will be keeping a more watchful eye on your content to check you're not putting up any more videos with copyright material in them.
Be sure to swat up on Youtube music policies before you go about adding any music to your videos. 
You need to license the music for your videos, this is a key tenant of youtube copyright laws. This can be quite expensive and you'll need to contact the copyright holders individually. Remember you might think you only have to contact one person but you have a lot of the time multiple people such as record labels, producers, and other interested parties hold percentages of the rights to certain songs. 
Fair Usage 
There is a concept called fair use where you can post a portion of a video or a song if you are using it for criticism or as part of a wider montage. 
This could work if you are doing a video where you are clearly a fan of the music video in question and want to illustrate a portion of it to show why you love it and why your viewers should go out and listen to the song. 
YouTube Royalty-Free Music 
If you don't have the funds to license music then you can purchase some royalty-free music.
This is music that has been specifically created to be licensed out to YouTubers and it only costs a little bit in comparison. There are many sites you can approach depending on your needs and they have hundreds of thousands of songs to choose from. You'll be able to find one close to the song you want, easily.
How to Add Music to Youtube Videos? Decide What You Want
If you want to know how to add music to Youtube videos? Then you should decide on the tone of your videos and how you want them to look. Once you have some great video edits down you can begin matching this to the music you want.
Remember YouTube copyright laws are important, they ensure artists are fairly paid and you need to abide by them.
If you are interested in learning more about how to add music to YouTube videos then be sure to check out the rest of our site.