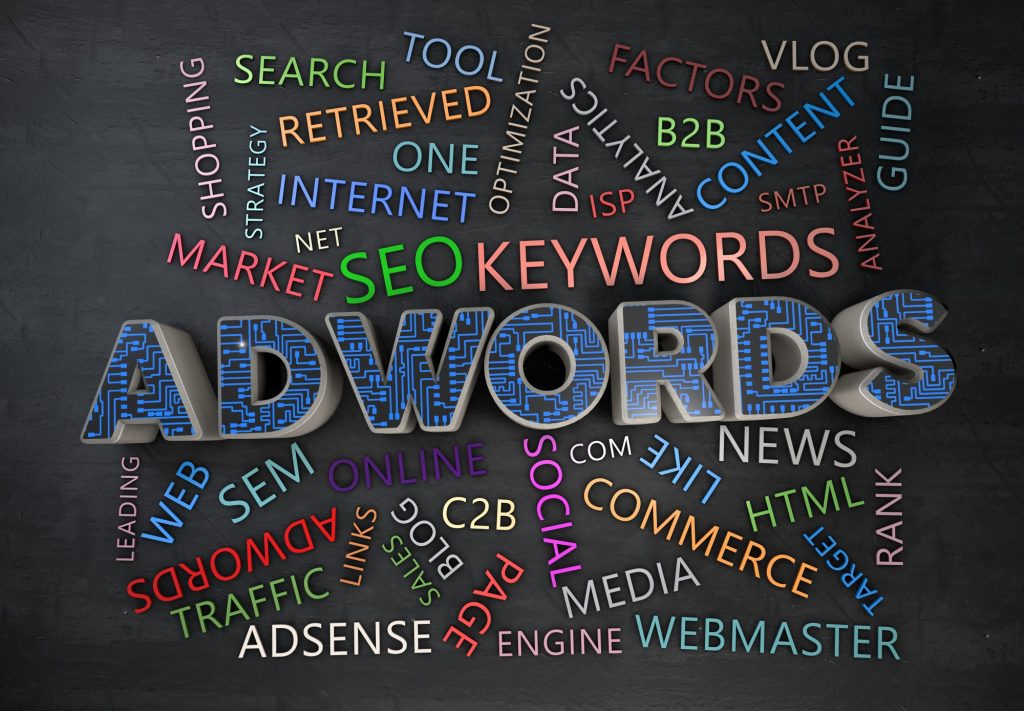 Did you know that Google dates back to 1995? While it's one of the biggest brands today, that wasn't always the case. 
Are you looking to capitalize on Google's traffic and are asking yourself, how do Google Ads work? In this article, we'll dive into a complete guide on setting up and understanding them. Read on to go from no-Google Ads knowledge, to feeling comfortable setting up your own ad today!
What Is Google Ads? 
Google Ads are what's known as pay-per-click. If you decide to set up a Google Ad that means you pay every time someone has an impression or clicks on an ad. 
This is a great way to drive high-quality traffic to your products or services. It's a great way to increase your profits, website traffic, and gain more clients/customers. 
It's convenient since you can create ads to show on both mobile and desktops. If your ideal customer is looking for ballet slippers and you have Google Ads selling ballet slippers, there's a good chance they'll show up for them. 
Your Google Ads aren't just limited to Google, they can be shown on Blogger, YouTube, and the Google Display Network. It's also a good idea to understand how google ads click share works as well. 
Why Use Google?
Google reaches many since it's a reliable search engine. Google Ads have been around for decades so there's plenty of experience in what they offer.
If you take a quick look anywhere you'll find that your competitors use Google Ads too. That means that if you only use organic traffic then your website will show up underneath the paid websites. 
What Is Ad Rank? 
This is what Google uses to determine which ads are displayed. When your ad has the highest rank you'll be at the top of the screen.
To ensure you get the top position you'll want to make sure you have a good landing page. Always use high-quality content and products as well. Use additional information that's necessary such as your phone number or links to different pages on your website. 
The Different Types of Google Ads
There are various types of Google Ads you can choose from to meet your needs. For example, you can choose Google Display Ads if you sell physical products such as shoes. This is one of the most popular options. 
You can also choose Google Search Ads. They're also a popular option since they're what you see on Google's search results.
There are also mobile ads and remarketing ads as well. This is a way to retarget those who have visited your site before.
Remarketing ads are common and work due to cookies. Cookies will track who has been to your site before. 
Banner ads are those that you see on the sides, bottom, or top of websites. They're a great way to increase brand awareness. 
If you decide to display ads on your site, avoid too many videos or pop-ups since they can be distracting. That can lead to a negative experience since it'll freeze up your site. 
Getting Ready
Before you begin paying for ads, it's a good idea to ensure that you have different factors such as ways to generate sales and sign-ups. Having branding for your website is important too. Branding is how your customers will remember you. 
Start Small
Keep in mind that Google advertising is competitive so you won't want to advertise everything you have when just beginning. If you have multiple products it's a good idea to advertise a few products at a time. 
This will also mean less is coming out of your wallet as well. At least until you better understand Google Ads and do different testing to see what works and what doesn't. 
Get Help
If you're unsure which route to take with Google Ads it'll save you time, stress, and money by hiring a freelancer or agency. You won't have to worry about spending your money not knowing what to buy. 
Setting up Your First Campaign
First, decide on your goal. Whether it's getting more leads, having more people buy ballet slippers, etc. 
When you're ready, head to Google Ads and then click Start Now. If you wind up on your dashboard then click add a new campaign. 
It'll ask you to place your campaign goal. Next, you input your business and keywords. You can use the Google Keyword Planner to help you figure out keywords. 
Our best advice is to pick keywords with less competition and high traffic. Keywords are how customers will find you based on what they type in. 
Next, you input your website and after that can choose your target audience. You can decide whether your audience is around the world or just in a certain zip code. 
Create Your Ad
Next, you get to create your very first ad. You'll get to choose the description and headline that your customers will see. 
If you're not sure what route to take, Google has plenty of sample ads and tips you can take a look at. As you write the content for the ad, keep your audience in mind. 
Set Up Billing
Last but not least you'll need to set up billing. You'll enter all of your information and then click submit. To track how your ad is doing, head on over to Google Analytics. 
Answering the Question To, How Do Google Ads Work?
Now that you've explored the answer to, how do Google Ads work, you should be well on your way to deciding if they're right for you. Would you like to read more marketing content? For everything SEO, check out our other articles today.