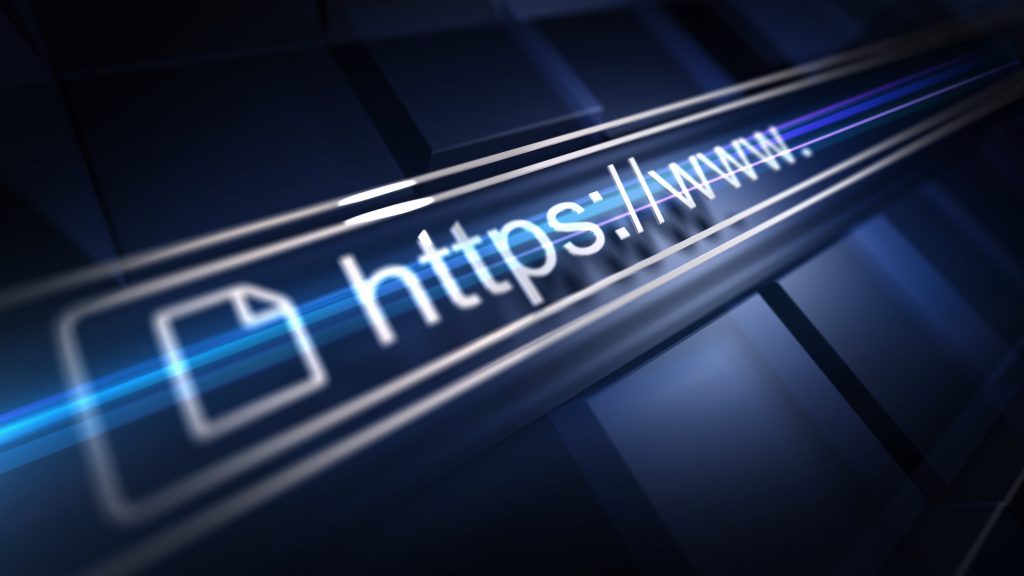 Did you know that there are almost 2 billion websites on the internet right now? That's right—2 billion with a B!
As a result, it's going to be difficult for you to figure out ways to make your website stand out when you start one up for the first time. You're going to need to go above and beyond to differentiate it from all the other websites out there so that it doesn't get lost in the shuffle.
One way to go about doing this is by making your first domain name special. If you choose the wrong domain name for your website, it's going to get it off to a bad start and potentially even doom it right from the beginning.
So, how can you choose a domain name that's going to get you the kind of attention that you're trying to get for your website? It's not going to be easy, but there are some steps you can take to get the job done.
Check out some domain name tips below that will help guide the way.
Begin by Trying to Make Your Domain Name Match Your Website Name
What is your website name going to be? When you're trying to come up with something to serve as your first domain name, trying to make it match your website name is a good place to start.
If, for example, your website is going to feature great sports highlights and be called "Best Sports Clips," a good domain name for it might be bestsportsclips.com. This will help to create some natural synergy between your website name and your domain name and make it easy for people to remember both.
You might run into a situation where your website name is too long to be your domain name. But it's not a bad idea to at least consider keeping your website name and domain name the same if you can swing it.
At the end of the day, your goal is going to be to make your domain name as memorable as it can be. And what better way to do that than by matching it up with your website name?
Keep Your Domain Name on the Shorter Side
As we just mentioned, it's very important for you to find a domain name for your website that people are going to be able to remember easily. If you try to cram too many words into it, they might struggle to remember what your domain name is when they go to type it into their web browser.
With this in mind, it's almost always better to go with a shorter domain name as opposed to a longer one. Even if that means not matching up your website name with your domain name, you'll find that going with a shorter domain name will work wonders for you.
You'll be able to tell people what your domain name is in person and have them remember it when it's nice and short. That's not going to happen when you have a longer domain name with a bunch of different words in it.
Avoid Using Words in Your Domain Name That Are Difficult to Spell
The English language is filled with words that are hard for some people to spell. Some of the most commonly misspelled words include:
Acquire
Believe
Conscience
Exceed
Foreign
Grateful
When you're on the hunt for your first domain name, you should try to leave these kinds of words out of it. Otherwise, you're going to find that you'll have a whole bunch of people struggling to find your website when they go to type your domain name into their web browser.
Generally speaking, it's best to make your domain short and to use words that are on the shorter side in it. This will reduce the chances of people misspelling any of the words found in your domain name.
Steer Clear of Using Numbers and/or Hyphens in Your Domain Name
Does your website name have a number in it or a word that is hyphenated? Or are you simply thinking about adding a number or a hyphen to your domain name in an effort to try and make it unique?
In theory, this might sound like a good idea to you. It'll allow you to choose what appears to be a simple, straightforward domain name that people won't have any problem remembering.
But here's the problem: When you tell people what your domain name is and you have a number and/or hyphen in it, you're going to have to explain that to them every single time. If you don't, they're not going to know that they have to put the number and/or hyphen into your domain name—and it's going to lead to them not being able to find your website.
You should, therefore, abstain from using numbers and/or hyphens in your domain name at all. It'll eliminate any confusion when you tell people what your domain name is and ensure that they're able to track down your website with ease.
Check to See If Anyone Is Already Using the Domain Name You Have in Mind
As long as you've followed along with the first four tips listed here, you should have a pretty good idea of what you want your first domain name to be at this point. You might be all ready to register it so that you can get your website up and running sooner rather than later.
But hold your horses! While you might be in love with the name that you've come up with, there is a chance that someone else may have fallen in love with it before you did. You should do your research to see whether or not someone has already used the domain name that you have in mind.
Doing this is easy. You can try punching the domain name that you've come up with into your web browser to see if already exists. That's the simplest way to find out if someone has claimed the domain name that you want to use.
But you can also take things a step further by using a website name checker to see if there are any available variations of the domain name that you've thought up. There might be something else that will work well that's just slightly different from the name you came up with while brainstorming.
Whatever you do, you shouldn't move forward with a domain name until you're sure that it's unique. The last thing you want to do is start building out your website and creating branding for it before discovering that you're not going to be able to use the domain name that you have in mind.
Consider Working Your Location Into Your Domain Name
This particular tip isn't going to work well for everyone, which is why we've created some separation between it and the other tips we talked about before. But there are some small business owners who might find it useful, so we wanted to make sure that we mentioned it.
If you're going to be using your website to market your business to those in your specific area, you might want to think about adding your location to your domain name. There are several advantages of doing this when you're setting up a business website. It will:
Allow you to choose a relatively generic domain name that has your location included
Give you an opportunity to improve the SEO of your website
Generate more interest among those in your general area
You don't have to work your location into the mix when creating a domain name for your small business if you don't want to. If you feel as though it might limit your small business and reduce the impact that it has on a national level, you can leave it out.
But you should at least consider the idea of using your location in your website if you're starting a website for your business. It could help to bring in more customers from your area and make you glad that you decided to include it in your domain name.
Register Your Domain Name as Quickly as You Can Once You Come Up With It
Have you worked your way through all the tips listed thus far and settled on a domain name that you absolutely love?
Good for you. This isn't always easy to do, which is why it's such a cause for celebration.
But you shouldn't allow the celebration to go on for too long since there's a chance you could miss out on the website name you want if you don't spring into action soon. It's going to be important for you to go through the process of registering your website right away so that you're able to secure it.
Fortunately, this isn't that hard to do and should only take you a few minutes in most cases. All you'll need to do is visit a website like https://www.alivebetter.com/best-domain-registrar/ to find a registrar that can help you register your domain name.
Once you have a registrar all picked out, they'll ask you to provide them with some basic information so that they can get you all set up. You'll need to provide:
Your preferred domain name
The extension that you want on the end of your domain name
How long you want to register your domain name for
Many registrars can also help set you up with web hosting services if you need them. This will be great for those who are still working on building their websites from the ground up.
After you've registered your domain name, you'll be free to start using it in whatever way you would like. But you shouldn't celebrate finding a great domain name too much until you've claimed it as your own and paid for it. 
Think About Registering Other Domain Names Similar to Yours
Regardless of how simple you might think that the domain name for your website is, there is always going to be a chance that people will still find a way to butcher it. They'll misspell one of the words in it even though it's not a hard word to spell or simply type one of the words in wrong when trying to visit your website.
Because of this, you might want to think about possibly registering other domain names that are similar to yours and redirecting them to your website. This way, you won't have to worry about missing out on traffic when people spell your domain name wrong for one reason or another.
Earlier, we talked about how you might want to register the domain name "bestsportsclips.com" for your "Best Sports Clips" website. While you're at it, you might also want to go ahead and register a few other domain names like:
bestsportclips.com
bestsportsclip.com
bestsportclip.com
bestsportzclipz.com
best-sports-clips.com
Doing this is obviously going to cost some money on your part. But if you suspect that people might accidentally type one of these domain names into their web browsers, it'll be well worth the investment on your part.
It'll also be well worth it because it'll prevent someone else from coming along and buying a domain name similar to yours to steal some of your traffic. You won't have to worry about anyone infringing on your territory.
Choosing Your First Domain Name Is a Big Step for Your Website
As you can see, picking your first domain name is going to be a lot more challenging than you might have thought. It can be difficult landing on the best possible first domain name for your website.
Keep everything that we've discussed here in mind when you're trying to do it. These tips should help you narrow down your search and find a first domain name that will work well for your website.
Would you like to learn more about how to get your new website off to a strong start? Browse through the articles on our blog to get other tips and tricks on building a great site.