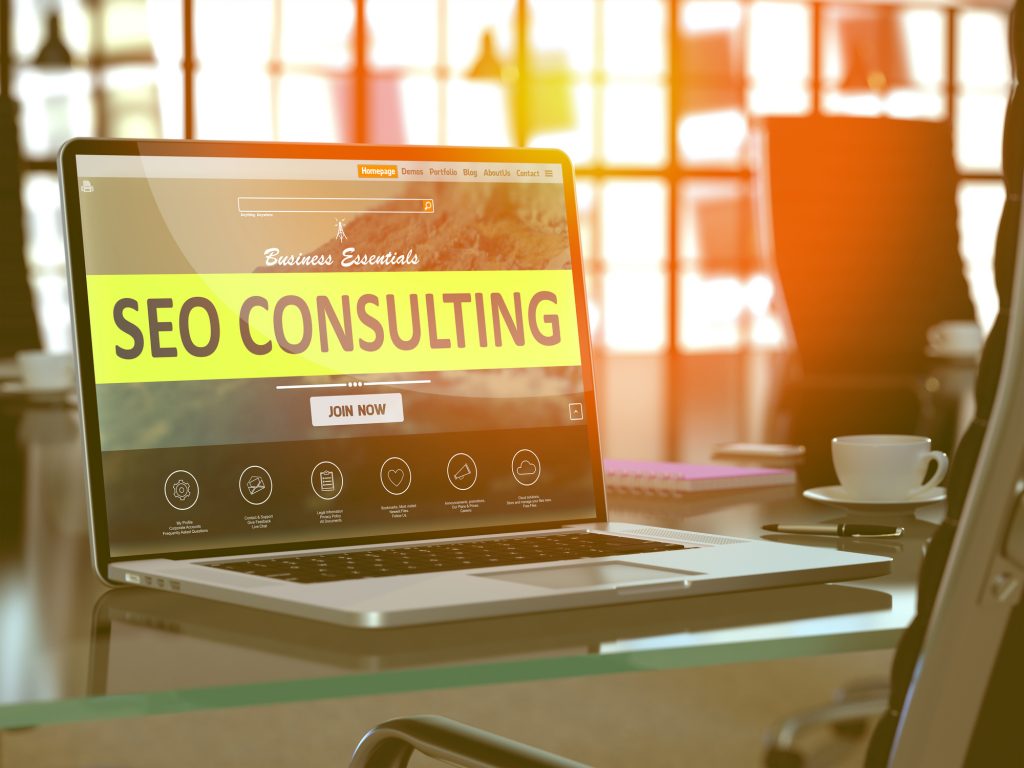 Setting up a website for your small business is one of the ways in which you can get it to grow. Studies have shown that, amazingly, about 50% of small businesses still don't have websites in this day and age—and many of them are paying the price for it.
But creating a website for your small business isn't the only step you should take. You should also take advantage of search engine optimization, or SEO, in an effort to bring in as much traffic as you can for your site.
There are lots of SEO companies that can help you with this. They can help you enjoy the benefits of SEO by providing you with a wide range of different SEO services. It'll make it so much simpler for you to put an effective digital marketing strategy into place.
Just be careful about which of the SEO companies that you hire to help you with your SEO. Here are seven questions you should ask prior to bringing an SEO company on board to assist you in your SEO efforts.
1. How Much Experience Do You Have?
The SEO industry is worth about $80 billion right now. As a result, there are more and more SEO companies popping up every day and promising to offer the best SEO services in the business.
You're going to want to shy away from working with a company that doesn't have much experience with SEO. Instead, you want to link up with one of the SEO companies that has been around the block.
This will ensure that you're able to get access to tried-and-true SEO strategies that will work. You'll be in good hands when you make it a point to make finding an experienced SEO company one of your top priorities.
2. Which Industries Have You Worked In?
In order to set themselves apart from their competition, many SEO companies have started to specialize in providing SEO management services for those in specific industries.
For example, you'll find some SEO companies that work exclusively with construction companies. You'll find others that work predominantly with funeral homes.
These companies are able to carve out their own unique niche by catering to a particular crowd. You should make sure the SEO company you work with has experience helping those small businesses in your industry.
3. What Approach Do You Take to SEO?
Each individual SEO company takes a different approach to providing SEO services for small businesses.
Some SEO companies spend most of their time focusing on technical SEO, which includes things like website structure and website speed. Others focus more on user experience, which often involves adding content to a site and using the right keywords in it.
Both of these approaches can work for your company and help you generate more traffic for your website. But it's a good idea for you to know how SEO companies plan to help you before you hire them and ask them to get started.
4. Which SEO Tools Do You Use?
There are all kinds of tools that SEO companies use to create SEO strategies for small businesses. They utilize these tools to do things like:
Find the right keywords to incorporate into the content on websites
Monitor how high websites are ranking on search engine results pages
Take a look at competing websites and how they're ranking on search engines
The best SEO companies in the business have a wealth of SEO tools at their disposal. You shouldn't rely on an SEO company to lend a hand to you if they're only using a few tools or, worse, if they're using free tools that you can get access to yourself.
5. How Do You Measure SEO Success?
As a small business owner, you're probably going to measure SEO success based on how SEO impacts your sales. If your sales go up after you hire an SEO company, that's all that's going to matter to you.
But SEO companies often view SEO success through a different lens. They take into account how well your website was doing before vs. how well it's doing after an SEO push to determine how successful an SEO campaign was and what can be changed to make it even more successful in the future.
It's good for you to know what measures of SEO success an SEO company uses so that you're on the same page as them once they get started.
6. Do You Have a Lot of Positive References and Reviews?
When you're speaking with an SEO company about potentially using their services, they're going to make their company sound great. But a true measure of an SEO company's supposed greatness will be the references and reviews they've collected over time.
Don't be afraid to ask an SEO company to set you up with references and reviews from their past clients. They'll help you gauge whether or not an SEO company is going to be a good fit for you.
7. How Much Do Your SEO Services Cost?
At the end of the day, you want to have a great SEO company on your side while navigating the world of digital marketing. But you don't want to bankrupt your company to hire them.
It's a good idea for small business owners to shop around for an SEO company that's going to provide them with the SEO services they need for the right price. Work a question about the costs associated with working with an SEO company into the mix at some point.
Make Sure Your Small Business Only Works With the Best SEO Companies
SEO companies are a dime a dozen these days. You shouldn't have too much trouble tracking down a great one for your small business.
Ask a few of them all of the questions mentioned here and see what they have to say. It should lead to one SEO company standing apart from all the rest in no time at all.
Take a look at the articles on our blog to find more informative SEO-related content.